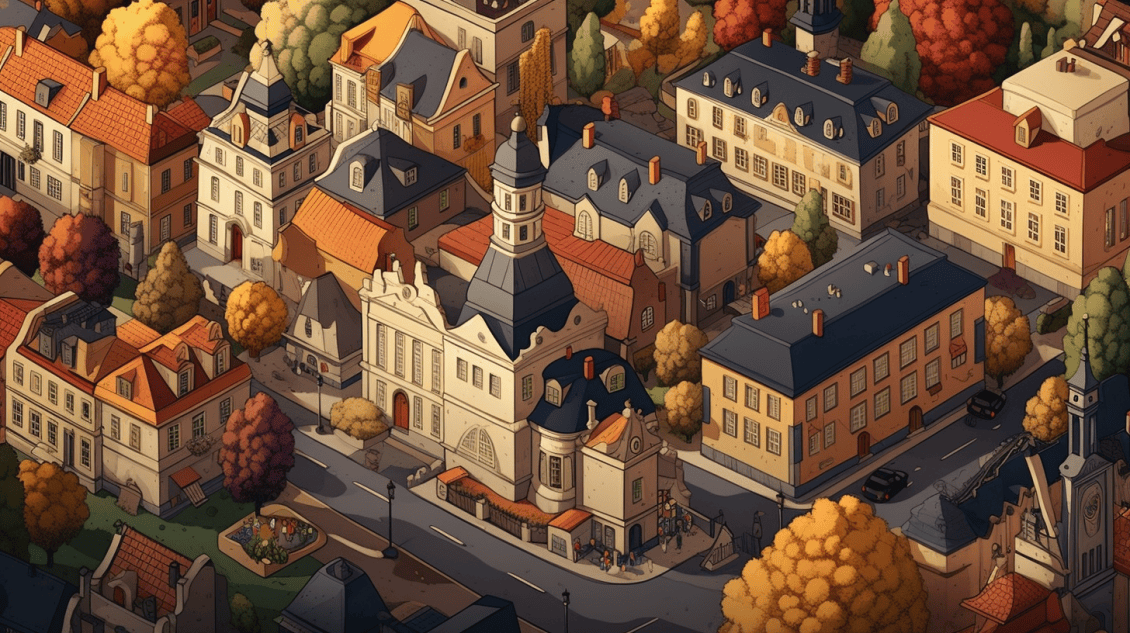 English-Speaking Jobs in Germany
As one of the largest economies in Europe, Germany is a popular destination for jobseekers from around the world. Germany is attractive to professionals because of a relatively high earning potential and a high standard of living. German cities are also generally safer and cheaper than other European metropolitans like London or Paris.  
While Germany has a lot to offer expats in the way of lifestyle and career potential, there is one barrier that does make job search and employment a little tricky. There is a language barrier. If you aren't a native German speaker, then your employment options are limited to English-speaking roles in (most likely) an English-speaking company.
Thankfully, Germany, being the economic powerhouse that it is, has attracted the biggest multinational companies from around the world, so English-speaking jobs do exist, but you'll find yourself in competition with a lot of other hopeful expats. Before we dive into where you can find these English-speaking jobs, let's discuss the reality of finding an English job, the German cities you should be looking at, and finally, what industries are hiring the most foreigners.
The reality of working in Germany
As a non-German speaker in Germany (or looking to move there) everything will be a bit harder. There are more hoops to jump through, you'll likely be ranked lower as a candidate, and the pool of jobs that you'll qualify for (based on language requirements) will be significantly lower.
Even within international companies and startups, there will be a German-speaking preference for the majority of roles. Why? It's easier to employ a European than a non-EU citizen — relocation, visa, contract — all of this is easier and more cost-effective for the company. Think about any role. It's going to be easier to have an employee who's multilingual even if business is conducted in English. Because at some point you'll be dealing with a local business, a German-speaking client, or a government agency.
Germans are for the most part multilingual, and have great English, which means they have a competitive edge. We don't say this to dissuade you, but to paint an accurate picture of where you stand as a jobseeker. Where your opportunity will be the greatest is in the type of work you do, the experience you have, and the industry you choose to work in. Before we dive into this, we'll first discuss the best cities in Germany for English speakers.
Tip: Becoming fluent in German will expand your job opportunities and make you more hireable. Whether you are looking for a job or have recently landed one, we encourage you to invest time into learning to speak German. Most companies offer language classes for free or at a reduced price.
Best cities in Germany for English speakers
Where you live and work in Germany will also impact your job opportunities. While you could land a job anywhere in Germany, some cities will be more English friendly than others. For example, Berlin is generally regarded as the most English-speaking city in Germany. There are approximately 742,000 foreign residents in Berlin – about 20% of the city's population. While, not all expats, you can get an idea of the demographics. Here are the top three cities for English-speaking jobs:
Berlin
What makes Berlin the top destination in Germany is the combination of its young party-lifestyle and vibrant startup ecosystem. The party lifestyle attracts young adventure-seekers and work hard, play hard professionals from around the world. Many from Europe and the UK, America, and Australia. As these foreigners mix and settle in Berlin, they welcome and encourage multiculturalism in their companies through their hiring practices. And moreover, startups being what they are, there is far more opportunity for entry-level/junior jobseekers. Sometimes it's just about who you know and not how many years of experience you have. This is why Berlin should be your first choice when searching for a job (especially if you have a tech background).
Hamburg
Hamburg is a port city about three hours from Berlin and happens to be the second-largest city in Germany. There's a big expat community in Hamburg, which means a better opportunity to land an English-speaking job. It's a cleaner city than Berlin, more family friendly with less of a party scene. Most of the job opportunities are in the ICT sector, so if you're a developer or data professional, you can try looking here. A lot of the jobs are also remote-friendly (within Germany) so you don't have to actually live in Hamburg, which might be the route if you don't have a family and want to be around other foreigners. According to InterNations, expats in Hamburg are some of the most unhappy in all of Germany. Expats find it hard to join social circles and make local friends. That's why it might be better to find a remote or hybrid option in Hamburg and live in a more friendly location like Berlin.

Munich
According to Deloitte, Munich is the most important tech hub in Germany. It has the highest level of specialisation in the ITC sector and the highest number of STEM jobs. Munich is less English friendly than Berlin, but is probably better for more experienced jobseekers. It's a more expensive city, with a lot more wealth than the capital, meaning higher earning potential. Munich is the automotive capital, so if you're in that industry, this could be the spot for you, and also experienced tech workers can find plenty of jobs here.
English-speaking jobs
This article is focused on professionals who are working in the ITC sector or already have an established career path. If you're looking for short-term work while travelling or something seasonal, you'd best do your research elsewhere.
The tech industry is by far the best for English-speaking jobs. There are more opportunities, and you'll have more of a chance to get your foot in the door if just starting your career. So let's have a look at some of the popular roles and discuss how you might square up against local and international competition.
Software & Data - If you are a developer or data professional with 3+ years experience, you're going to have a much easier time finding a job. ICT professionals are in high demand, most companies are so desperate for quality developers that they'll pay for relocation, they'll get you a work visa and be very helpful in handling all your government appointments. If you are already in Germany or Europe, you'll be in an excellent position to land a job.
HR & Recruiting - While there are a bunch of English speakers in HR and recruitment, these roles aren't super hot at the moment given the recently layoffs (which disproportionately affected these roles). There's a stagnation in hiring in a lot of these larger companies as they tighten up after a faux economic boom. These roles also require a lot of local knowledge of the rules and regulations, so administration positions are generally filled by native speakers. You'll probably have a better chance if you are a HR manager or learning and development specialist.  
Marketing - In the startup scene, most companies are targeting English-speaking customers throughout Europe, the UK, and America. So, marketing departments are often run by English speakers. And even within local companies, there are opportunities for English natives as companies grow and look to expand beyond German borders. B2C is generally more English friendly, while B2B can lean more on German natives. If you're a creative, it definitely helps to have the extra language, but there are still plenty of companies which will hire an English native copywriter or designer or performance marketer.
Sales - There are plenty of positions in sales if you have experience there. Technical roles will lend to your mono–lingual dependencies better. There will be more opportunities if the company is expanding into a bunch of different regions. It's going to be different if the company is mostly dealing with German-based companies, though, as sales and negotiation are done quite differently in Germany.
Customer Service - On the whole, customer service roles will be a lot harder to land if you don't speak any German. Unless its tech support, straight query response, or data parsing, there's always going to be a preference towards multilingual candidates, simply because half or a third of your customers will likely be German speaking.
How to find an English-speaking job
Finding a job is totally dependent on what your background and long-term plans in Germany are. If you're a skilled professional with over five years of experience looking to relocate permanently, then you'll be in a pretty good position. Make sure you understand the visa requirements before making any serious moves.  
A Guide to Visas and Permits →
Given the ICT shortage in Europe, mid-level tech professionals are in huge demand, so if this is your field, you're in an excellent position to land a job whether you speak German or not.
Those with the hardest time breaking into the German workforce will be entry-level professionals and juniors who lack hands-on experience. It's also important to point out that for a company to sponsor your work visa, you'll probably need a recognised degree.
The Best Tech Companies in Berlin 2023 →
Okay, let's say you've cleaned up your resume and have written a compelling cover letter, where do you apply? Before you do that, you might want to get an idea of the landscape in Berlin. Most people moving to Berlin are jumping into tech, with the idea of working for one of the hottest startups/scale-ups.
We've put together a list of the best tech companies in Berlin, it's a good place to start. Growth companies generally go on these crazy hiring sprees, so you might get lucky there. Check their LinkedIn and career page regularly. Here are some job sites you can also check:
English-speaking jobs:
Tech jobs:
Startup jobs:
You'll find that most companies and startups post their job ads across multiple platforms, Joberty included. I think LinkedIn is most user-friendly, and you'll find the majority of companies there, so it's probably the best starting place. If you have a specific company in mind, then regularly check their career page or connect with a recruiter that will keep you in the loop. Recruiters have an incentive to get you a job, so they will do a lot of the work for you, especially if you're an IT professional.
You can also try remote working sites. While this is not a straightforward solution to getting a work visa, it is still a path to Europe. You could work remotely for a period and then angle for a visa or a permanent position. The same goes for freelancing. A startup might not be in the position to hire a full-time designer or writer, but in a year or two they might have/make the budget.
Remote jobs:
It can take months to find a job in Berlin, and even then, it might take another three months to sort out your Visa and relocate to the city. So be patient, it's not going to happen overnight. Good luck ✌️.
Join the newsletter to receive the latest updates in your inbox.