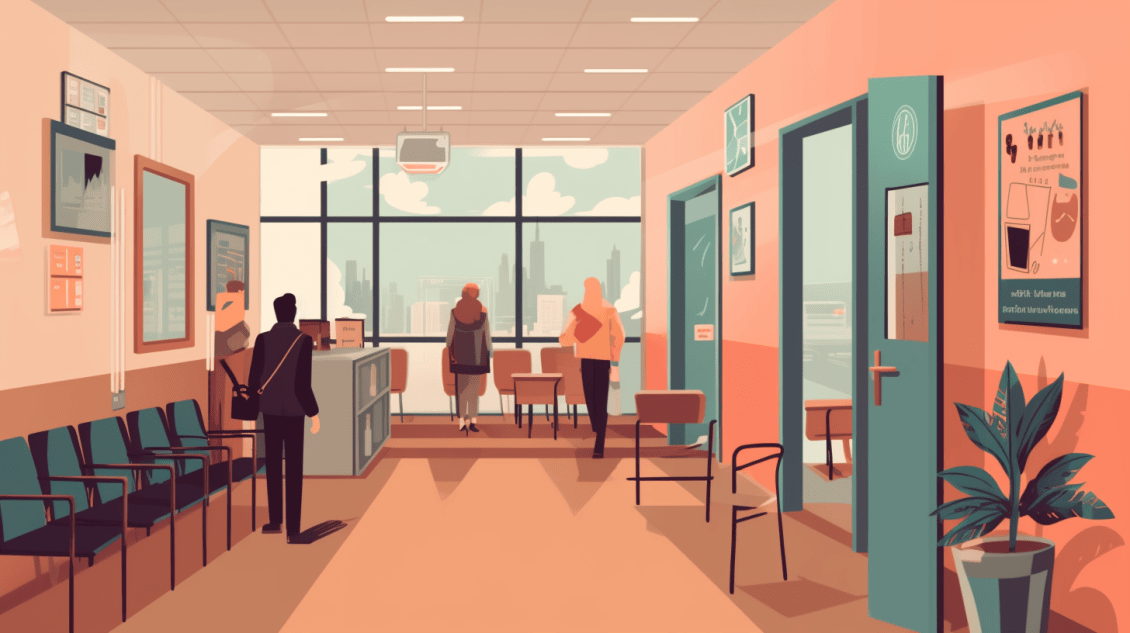 Working in Germany as a Foreigner: A Guide to Visas and Permits
Working in Germany as a Foreigner A Guide to Visa
Germany, the land of bratwurst, beer, and relatively frequent World Cup success stories, is also a thriving tech hub in Europe — and thus a fantastic employer nation for software professionals. With a beefed-up economy and a prospering developer community, Germany is an attractive destination for foreign tech professionals seeking exciting opportunities. Germany's technology sector has enormous relevance in the era of digitalisation, generating annual sales revenues in excess of €230 billion and providing one million jobs, which account for nearly 7% of German economic output.
According to Gartner, Germany is the second-largest emerging software development market in Europe. It boasts over 900,000 professional software engineers and carries a 99% literacy level. These factors demonstrate the significant growth and potential within the German tech industry.
However, before you pack your bags and head to the airport to purchase a ticket to Frankfurt (you've been watching too many rom-coms, haven't you?), it's essential to understand the types of regulations for foreign workers in Germany. To work in tech in Germany as a foreigner, you'll need to navigate the visa and permit requirements. These regulations ensure that the country maintains a skilled and diverse workforce while protecting foreign employees' rights.
The specific visa and work permit you'll need will depend on factors such as your nationality, the duration of your stay, and the nature of your employment. There are almost as many options and nuances as German articles, cases, and declensions, so read through our guide to understand what's your best fit.
1. Types of Visas and Permits for Workers
I. Blue Card
Visa fee: €110 (one year; renewal: €80)
The Blue Card is a highly valuable visa option for working and living in Germany. It is especially popular among highly skilled professionals who have completed a degree or vocational training in a field with a labour shortage, such as engineering, healthcare, or IT. The minimum income requirement (adjusted annually) for the Blue Card is €56,400 per year or €43,992 in shortage occupations. In addition to meeting the income requirement, applicants must have a valid job offer that meets the Blue Card qualifications and speak German or English proficiently.
The Blue Card is initially valid for four years and can be extended for another four years or converted into a permanent residence permit, providing substantial flexibility and security for foreign workers in Germany. The Blue Card also offers several additional benefits, such as bringing family members to Germany and travelling throughout the EU without a visa.
Moreover, after only 21 months of living and working in Germany, you can apply for a settlement permit if you can demonstrate a B1 level of German language proficiency. Overall, the Blue Card is an excellent option for highly skilled professionals looking to further their careers and build a life in Germany and the EU.
II. Job Seeker Visa
Visa fee: €75
Calling up all tech-savvy developers! Are you eager to explore the vibrant German tech scene (sorry, we're not talking about Berlin techno here), but not quite sure where to start? Look no further than the Job Seeker Visa. This golden opportunity allows you to stay in Germany for up to six months as you search for employment. It's the perfect chance to dive into the tech scene, attend networking events, and make those vital connections.
To be eligible, you must have a recognised Bachelor's or Master's degree, provide proof of financial stability to support yourself during your stay, and fulfil the Experience Requirement (a minimum of 5 years of work experience). Once you find a job, you can easily convert your Job Seeker Visa to a work visa and start your exciting new career in Germany's thriving tech industry. Beware, you are not allowed to take on a job under this type of visa — once you have landed a job, you must apply for a residence permit for employment.
III. ICT Card
Visa fee: n/a (companies will usually take care of these types of fees)
Are you ready to take your career to the next level in Germany's thriving tech scene? Look no further than the ICT (Intra-Corporate Transfer) Card. This permit guarantees streamlined visa processing for employees transferred by their multinational company to Germany as managers, specialists, or trainees. You should note that to be eligible for transfer to any German branch, you must have been working at your company for at least six months.
The ICT Card enables you to bring your spouse and dependants, allowing you to move between different branches of your employer throughout the EU. The period of validity for an ICT (Intra-Corporate Transfer) permit is at least one year or the duration of the transfer, whichever is shorter. The permit can be extended to a maximum of three years for managers and specialists, and one year for trainees. But here's the catch: after this period, the transferee must leave the Member State territory for six months before being eligible to apply for a new ICT permit. This means that while the ICT permit can be a great opportunity for multinational employees looking to work in Germany, they should plan ahead and consider the potential impact on their career trajectory if they must leave the country for an extended period after their initial permit expires.
IV. Freelance Visa
Visa fee: €75 (3 months; residence permit is €140; settlement permit is up to €260)
Are you a talented freelancer looking to tap into the thriving German tech market? Look no further than the Freelance Visa, which allows you to work independently in Germany as long as you have the necessary qualifications and can demonstrate adequate funds to support yourself. And with the German tech industry, your opportunities to network and collaborate with other talented professionals are endless! According to a EUROSTAT report, Germany employs more people in the European Union's (EU) high-technology sector than any other member state.
The country employs 27.5% of this sixteen million strong workforce and is followed by the United Kingdom (19.9%), France (15.1%), and Italy (11.7%). In fact, Germany is among the top 10 countries for tech startups (3rd in Europe, 6th worldwide), and the country's strong economy offers plenty of opportunities for freelancers in various fields. Plus, if you're worried about language barriers, fret not: an estimated 56% of Germans speak English. So get ready to conquer the German tech market with a solid business plan and portfolio — and don't forget to soak up all the culture and excitement Germany has to offer in your downtime!
The Freelance Visa for Germany allows freelancers to work in the country for up to three months at first, but it can be extended for up to three years if they have evidence of generating sufficient profits. After three years, freelancers may be eligible for a settlement permit or the option to convert their permit to one for self-employment.
Special mention: Schengen Visa
Visa fee: €80 (additional conditions apply)
Ah, the elusive Schengen Visa — a frequent topic of conversation for developers and professionals attending conferences and meetings in Germany. If you're a developer looking to showcase your skills at an event in Germany, the Schengen Visa can be a practical short-term solution. With this visa, you can stay in Germany for up to 90 days within a six-month period, allowing you ample time to make connections and network with other professionals.
2. Visa Requirements and Application Process in Germany
If you're interested in visiting Germany for a conference, freelancing, corporate transfer, job seeking, or any other reason, be aware that you will likely need to apply for a visa or permit in advance. The specific visa requirements and application processes can vary depending on the purpose of your visit, your country of citizenship, and the length of your stay. In general, you'll need to have a valid passport. You may be required to provide additional documents, such as proof of health insurance, financial means, and formal invitations from event organisers or potential employers.
It's essential to plan ahead and apply as early as possible, as visa processing times may take weeks or even months. You may also need to complete additional requirements, such as biometric data submission or interviews with consular officials.
Regardless of your purpose for travel, be sure to review the visa requirements and application processes thoroughly and gather all necessary documentation in advance. With proper preparation, you can enjoy your visit to Germany without any visa-related stress or complications.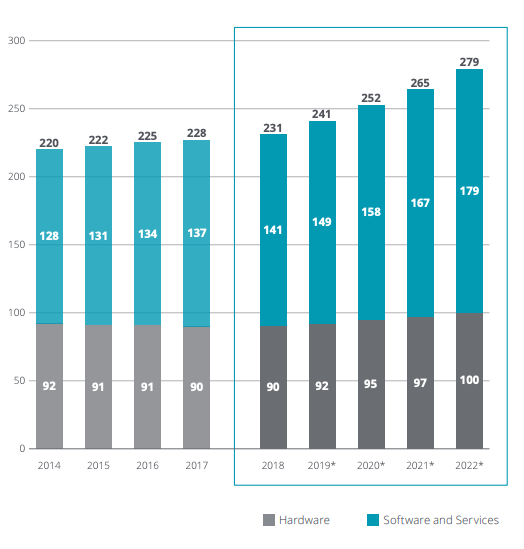 3. Tips for a Successful Visa Application
As a developer, knowing the specific requirements and processes involved in obtaining a work visa or permit in Germany is essential if you want to make it past the "posting a Stack Overflow question" phase. Here are some practical tips to help you through the application process:

Research the specific visa or permit you need
Whether you're a freelance developer or a corporate transfer, research the specific requirements for the type of visa or permit you need. The German Federal Foreign Office website is an excellent resource for up-to-date information. Doing the proper research can make all the difference — one tiny mistake might set you back months.
Get your documents in order
Ensure you have all the necessary documents, such as your passport, diplomas, job offer letters, neatly-refurnished resumes, and proof of financial stability. In some cases, documents may need to be translated into German or English, so get them translated in advance to avoid delays in the application process.
Plan ahead and apply early
The application process can take some time, so plan ahead and apply as early as possible. Processing times can vary depending on the type of visa or permit you're applying for, so check the expected processing times on the official website.
Be meticulous and avoid errors
Ensure that all your documents are accurate, complete, and up-to-date. Meticulous attention to detail is crucial to avoid any errors or omissions that could delay your application. Follow the instructions carefully and double-check everything before submitting it. What's the German word for "delay" again? Is there any?
Attend the interviews prepared
If an interview is part of the application process, make sure you're well-prepared. Familiarise yourself with the company, dress professionally, and bring all the necessary documents, including proof of health insurance if required.
Keep in touch with the visa processing centre or embassy
Be informed about the latest status of your application and stay in contact with the relevant visa processing embassy. This will give you an idea of how long the application processing will take and help you identify and address any issues or questions that could arise during the process.
Be patient
The application process can take time, so don't expect instant approval. On average, it can take around two to three months for the decision to be made. Patience is a (German) virtue!
Even though tourists keep complaining about how often they're left out of techno clubs in Berlin after pulling through hours-long queues, the high rejection rate is just a clubbing thing. Germany generally has a high approval rate for correctly filled-out applications. Obtaining a visa to Germany should be a breeze if you're from the United States — with a whopping 94.32% approval rate, you'll probably be approved in no time. So are you ready to teach Germans about authentic, trans-Atlantic sauerkraut?
3. Conclusion
From the Blue Card for high-skilled professionals to the Freelance Visa for independent contractors, there's a path for every tech enthusiast. Remember to do your research, gather your documents, and embrace the adventure that awaits you in Deutschland of visas and permits available for foreign workers in Germany.

Whether you're eligible for a Blue Card, Job Seeker Visa, ICT Card, Freelance Visa, or another type of visa, make sure to familiarise yourself with the application requirements and process.
By following these tips, you'll be well on your way to a successful visa application and a fulfilling career in Germany's vibrant tech industry. Don't hesitate to explore opportunities in Germany and take advantage of its welcoming environment for foreign tech professionals. Good luck!
Join the newsletter to receive the latest updates in your inbox.