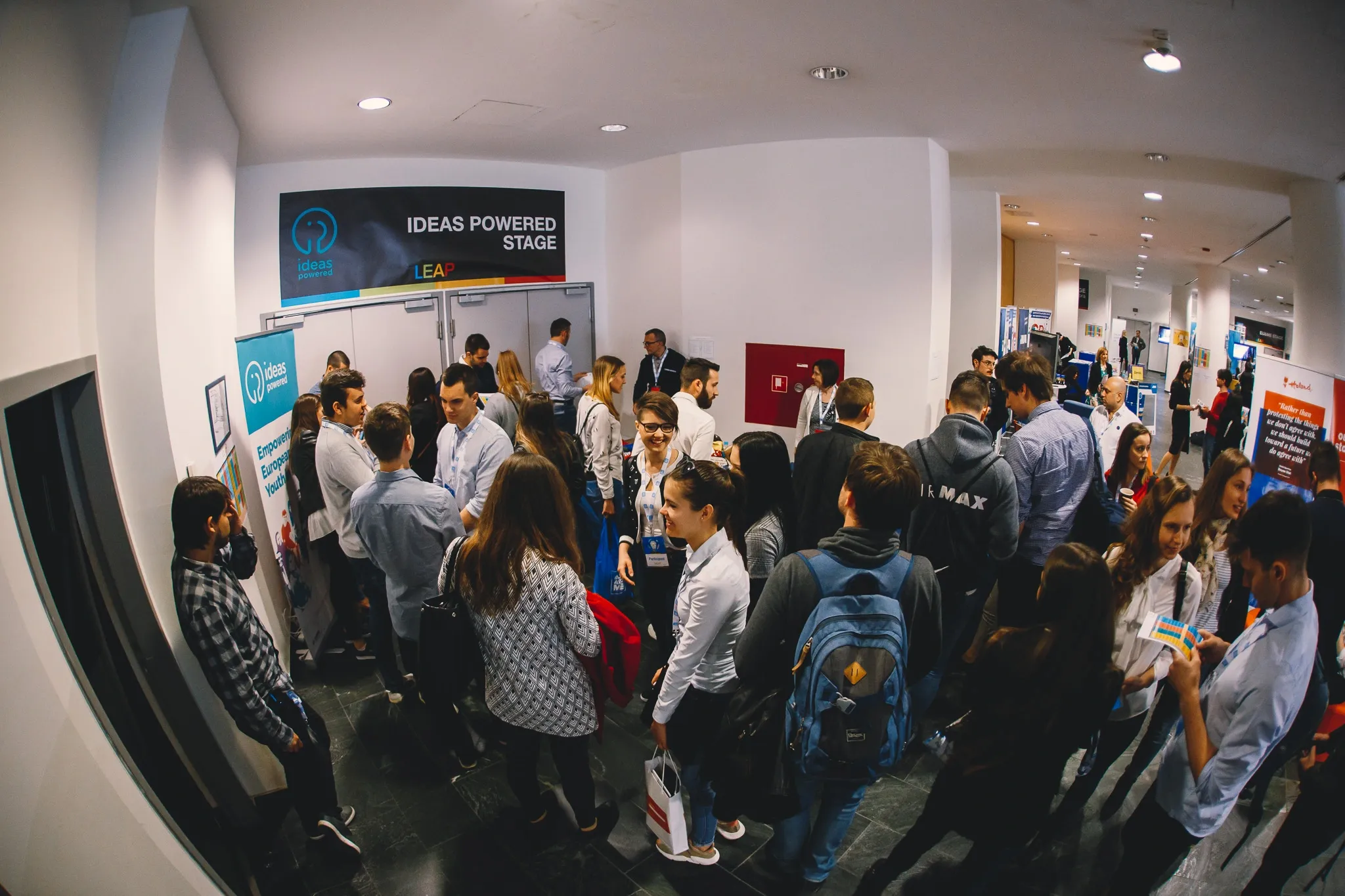 5 tips & tricks for successful networking
5 tips tricks for successful networking Contacts
Contacts made through networking are often the greatest value you can get from participating in a conference. That's why networking skills have become a great advantage, whether it is about searching for a new job, career advancement, or business development. The IT industry is no exception.
If you are not very good at mingling, it is time to practice your networking skills, which can be a game changer in your further professional development.
To get the most out of new opportunities from such events and to make mingling as easy as possible, we bring you a few tips & tricks that can help you to do your best at the next conference and enjoy networking.
What exactly is networking?
In one of the previous articles, we wrote about how conferences can be an excellent move for career development and landing your dream job. We also briefly mentioned networking there, but in order to take full advantage of its benefits, it is important to understand what it actually means and what it refers to.
Although many associate it with self-promotion, networking is not only about "selling" and presenting your brightest side but about connections and relationships with other people. Networking helps you to build a network of contacts, establishing and maintaining new and long-term relationships with people from the profession, with whom you can exchange ideas, experiences, learn, support, and help each other.
In order to expand this circle during the conference, it would be good to get to know some of the participants before the event, research the topics and prepare questions for the people you want to meet and talk to. It is also good to make a pre-networking intro, through LinkedIn or the official conference application.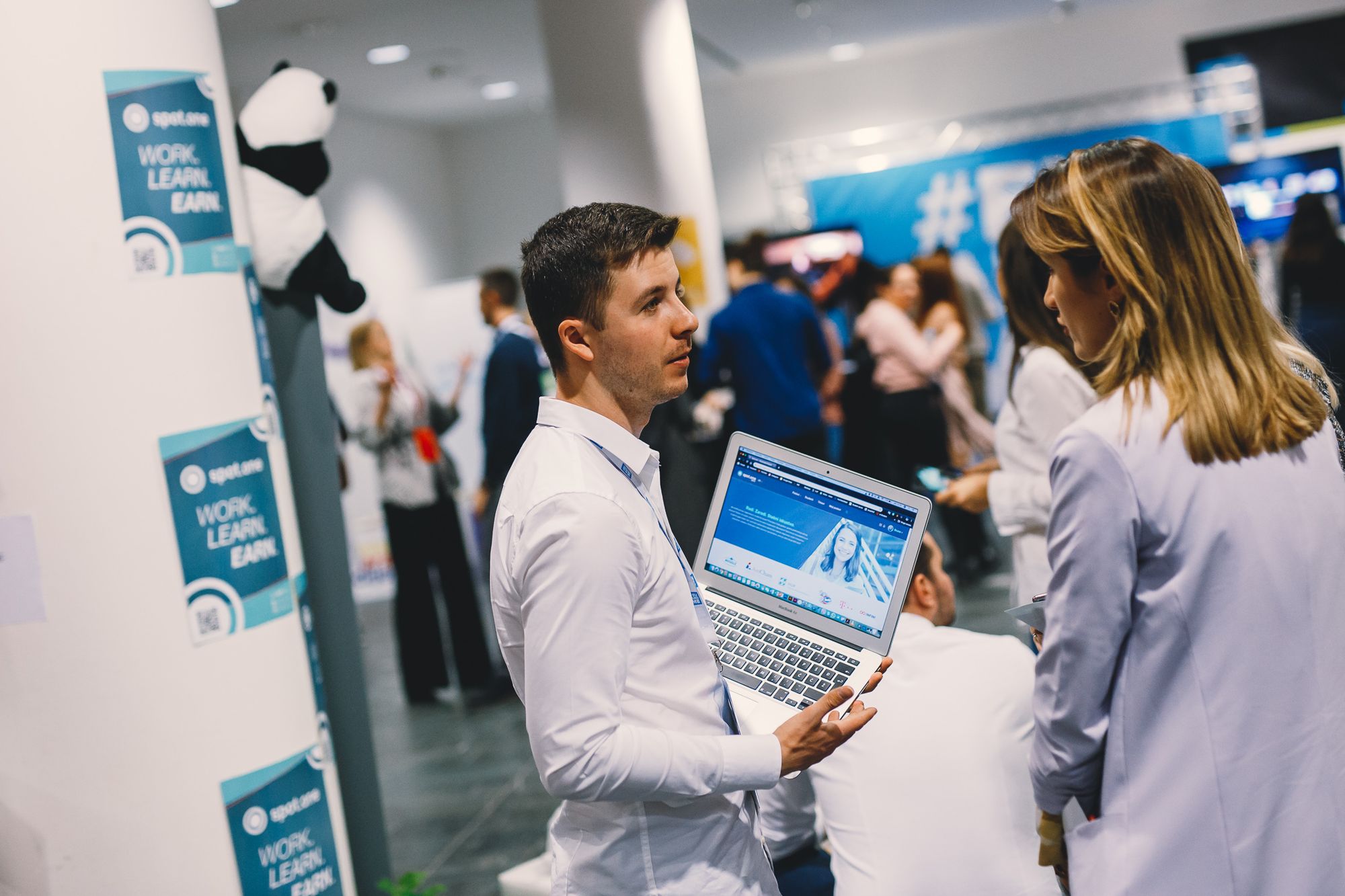 There are, of course, better ways to approach people at such events, control nervousness, and be satisfied with your participation and achievements. These 5 tricks can definitely be helpful:
Be accessible
In the unofficial time, between formal lectures, many of us spend our time somewhere in the corner, away from the crowd, staring at our phone or laptop. Do not do it. You better use that time and opportunity to meet and talk with new people. Move around and be as open as possible to engage in conversation.
Be warm and open to people who want to get to know you. And listen. Knowing to listen might be an even more important skill than the ability to present yourself well to others. You may be surprised how much new knowledge and opportunities can be opened just by listening, whether it's a possibility of a new position or information about a company you didn't expect to find out that way.
Be ready to initiate a conversation
It's nice if you meet people you already know at the conference. But don't stick too much to them, and don't miss the opportunity to meet others and make new contacts.
Don't be shy to approach first and start a conversation. Sometimes it's easiest to talk to the person sitting next to you, or standing next to you in the coffee line.
Introduce yourself and start the conversation with a question about the conference, impressions regarding the program so far, or what he/she is doing. Introduce yourself too. Depending on who you are talking to, make your pitch so that it provides the most relevant information about you. Exchange business cards or connect on LinkedIn and if you want to continue the conversation soon, ask if it's okay to call in the following days.
In addition to the starter questions, it is useful to have an extra one prepared in case the conversation does not go so smoothly and "gets stuck". Some of these questions are: Will you visit any other conferences this year? I'm trying to improve/learn (specify what), do you have any advice?
If you are someone who is not yet ready to initiate a conversation at such events, it is good to come with a colleague with skills and experience for such an event, and who can make an intro for you. However, after the introduction, it's up to you to develop the conversation.
The 1-2-3 approach rule
If you're unsure who to approach in a room full of people, try the 1-2-3 rule. It says that you should first approach people who, like you, stand alone. Start with yourself and you will realize that you can be very impressed and glad that someone decided to address you and start a conversation. So, help others with the same issues. Follow movements and body language - this will help you recognize those who have the same issues as you.
After those who stand alone, the easiest to approach are groups of two people. Just make sure you don't break into the conversation. Watch their body language here too. If they are standing face to face they are more likely to have a conversation that is important to both parties and can last. Those who look around more may be looking for someone new to start a conversation with. In larger groups, those who stand in the shape of the "U" are more accessible than people standing in a circle.
Check the tag names if you are looking for a specific person and ensure your name is also visible enough.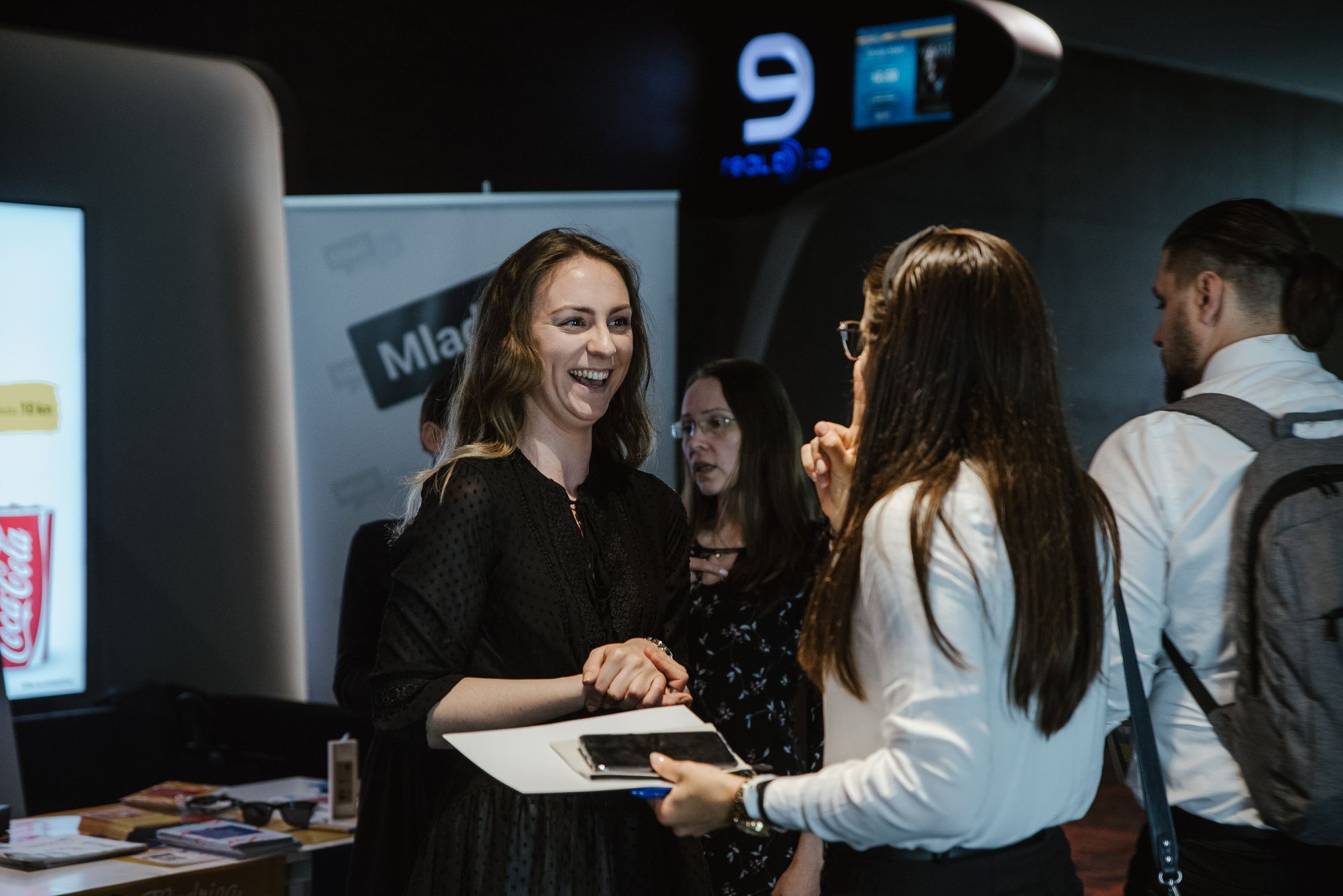 Be prepared and informed
If you participate in a conference on a certain topic, be well informed about it. During the discussion, it is always useful to mention some recent research, trend, or future direction in which a certain field will move. This will increase your credibility among others.
Also, be informed about the latest news and happenings whether it's sports, business, or politics. People have different interests, and a proper argument on some topic will likely be appreciated in such conversations.
Use social networks
Besides connecting with new contacts before and after the conference, use social networks for networking at the event itself. Share a post on LinkedIn or Twitter about something interesting you heard, tag the lecturer or people you met, and if there is one, use the official #hashtag of the conference. You can also leave a comment on another participant's post, which can be an opportunity to meet and talk.
Conferences today also have social media walls that display all posts related to the conference, which is an additional way to use social media for network building at the conference.
Be yourself
There are many ways and approaches to networking. To begin with, you can choose the one you feel the most comfortable with, and then, as the confidence rises, abandon your comfort zone, discover new ways for mingling, and take more initiative.
The most important thing is to remain yourself in every situation and follow your feelings. And don't forget that others, just like you, may have a fear of the unknown while worrying about presenting themselves in the best possible light.
It's time to practice
The best way to build good networking skills is to practice. So, get ready for the upcoming conferences! The LEAP Summit, one of the leading IT conferences in the region, brings together top names in the industry on the 18th and 19th of May at the Zagreb Fair, including Andrius Biceika (Revolut) Fredrik Haren (the Creativity), and Fabrizio Gramuglio (Optimistic Realist & Futurist/Edge Innovator). You may find this event the perfect opportunity for networking, making new contacts, and listening to great speakers.
Join the newsletter to receive the latest updates in your inbox.