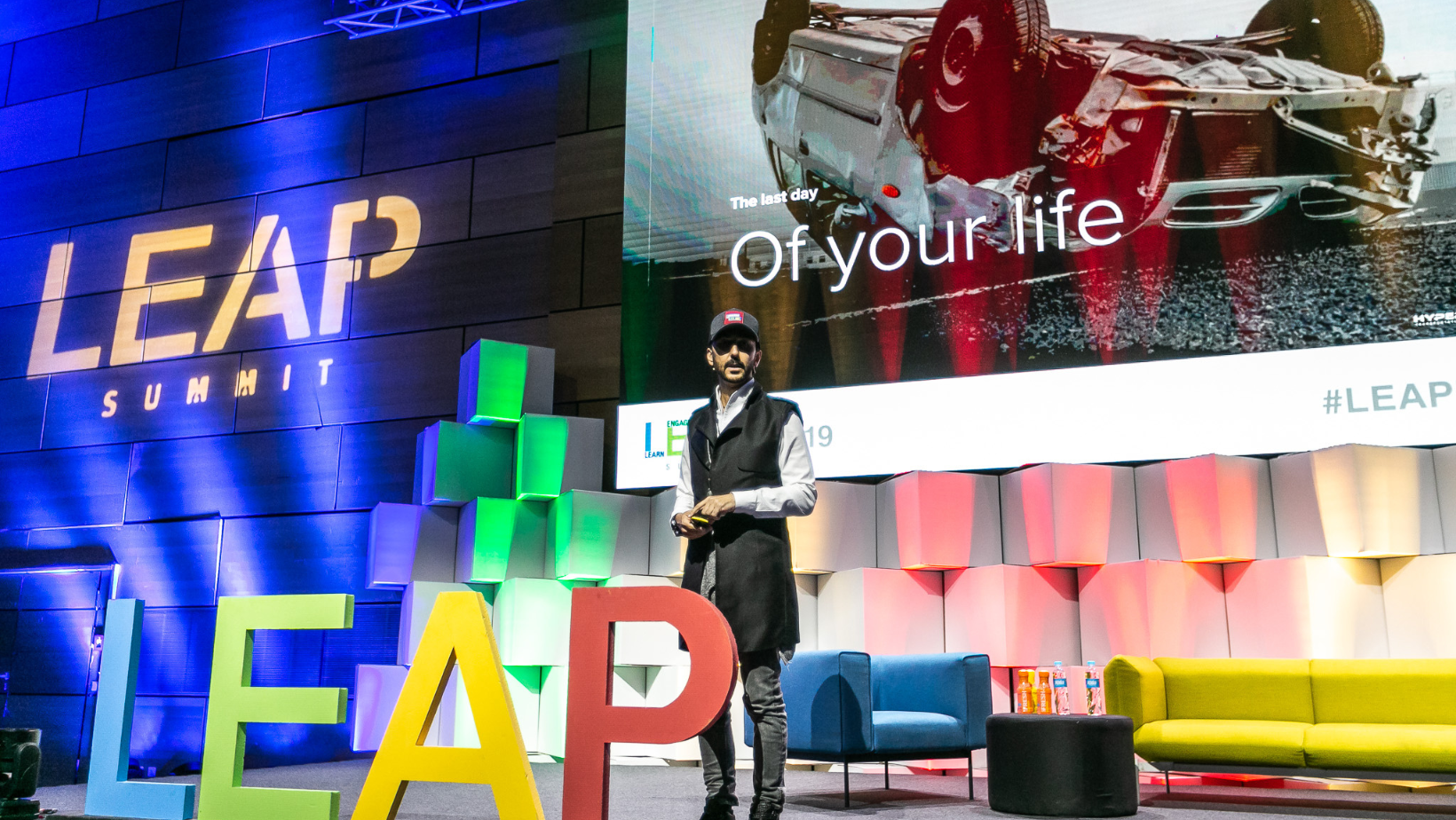 Career-Boosting Moves: How to Make a Great First Impression and Land Your Dream IT Job at Conferences
Career Boosting Moves How to Make a Great First I
If you are in search of a new job or just actively interested in business opportunities in the IT sphere, conferences can be a powerful and quite helpful tool in the process. Networking is often a key factor in finding a new job, and professional events are exactly where new connections are made.
As the pandemic subsided, such events took off again. Conferences are once again becoming epicenters of networking, exchange of ideas, key industry leaders, latest trends, and most importantly - new opportunities for business interviews. How can you miss them? More importantly, how to prepare as well as possible and get the most out of them?
In that regard, we bring you key guidelines and tips to prepare your conference pitch as well as possible and maximize the chances of finding a new job at such events. And if you are interested in attending the next big IT conference and exploring new opportunities in your career, check out the upcoming LEAP Summit, one of the leading IT conferences in the region, which will gather top names and speakers from the IT world on May 18 and 19 at the Zagreb Fair including Andrius Biceika (FinTech expert & partner at Revolut), Fredrik Haren (Globally renowned creativity researcher and expert), Fabrizio Gramuglio (Visionary and edge-innovator focused on the synergy of education and AI).
What makes conferences a good channel for job hunting?
It is important for any employer to know what your skills are, and what positions and projects you have previously been engaged in, but they will also be interested in hearing about your general industry knowledge and interests. As conferences provide you with insights into current trends in the industry, how key leaders see them, et, attending such events can be a great advantage for you at the interview.
In addition, many positions are not officially advertised, so at an event like this, you may discover opportunities you didn't know existed, learn about a new position in the company you always wanted to work for, or learn more about other companies. Even if you are not looking for a job now, the person that you met and listened to at one of the conferences may give you a good intro in a future job interview.
In any case, conversations "on the sidelines" of the conference are always a good way to practice your networking skills and present yourself to employers, just like in job interviews.
Preparation For the Conference
Before the conference takes place, you should think more about it and prepare yourself in advance. To get the most out of your participation, do your homework:
Pre-networking - Make an inquiry about the conference's agenda and participants who are your potential employers. Map the people and companies whose representatives you would like to talk to. Connect with them on LinkedIn and if you think it's appropriate, along with the invitation to connect, leave a short message that you will be at the conference and that you would like to meet. Prepare well for the meeting and define in advance the questions you would ask and the information you would like to get.
Set goals - To meet conference expectations, first define them. Set small goals that you want to achieve with your participation - for example, how many people you want to talk to, or how many job interviews to arrange. This little personal challenge can be fun at the same time. Implementation of these goals requires planning the steps to reach them, such as the time you will spend mingling, lectures that should not be missed or similar.
Prepare to pitch - Representatives of companies in which you seek a position yourself will want to hear more about you. Prepare your pitch and state the reasons why you are a good candidate for them. Also, think about the best way to approach and start a conversation with someone.
During the Conference
Once you break the ice and start a conversation with someone, keep a few things in mind:
How you can contribute - Even though you are there for yourself and want to present yourself in the best light, don't focus only on the things you can get, but also what you can offer and how you can contribute, either to the conference or to the company whose representative you are talking to. This will help you make a good impression and develop long-term connections.
Do not hesitate - Even though you may be a more introverted person by nature, don't hesitate to initiate a conversation. You can always start with a chat about the conference, asking questions like: What sessions/speakers are you looking forward to? Have you learned anything valuable so far?
Ask a question to the lecturers - They will appreciate it. At such events, the Q&A session is significant and the organizers leave enough time for it - so take advantage. Maybe this is the only way to make contact with the lecturer or it can be a great intro for you to continue the conversation with him after the lecture. It will certainly leave an impression on the lecturer and other participants, which means possible employers as well. Showing initiative is almost always positively evaluated. Therefore, be sure to introduce yourself, so that those who want to talk to you can remember your name.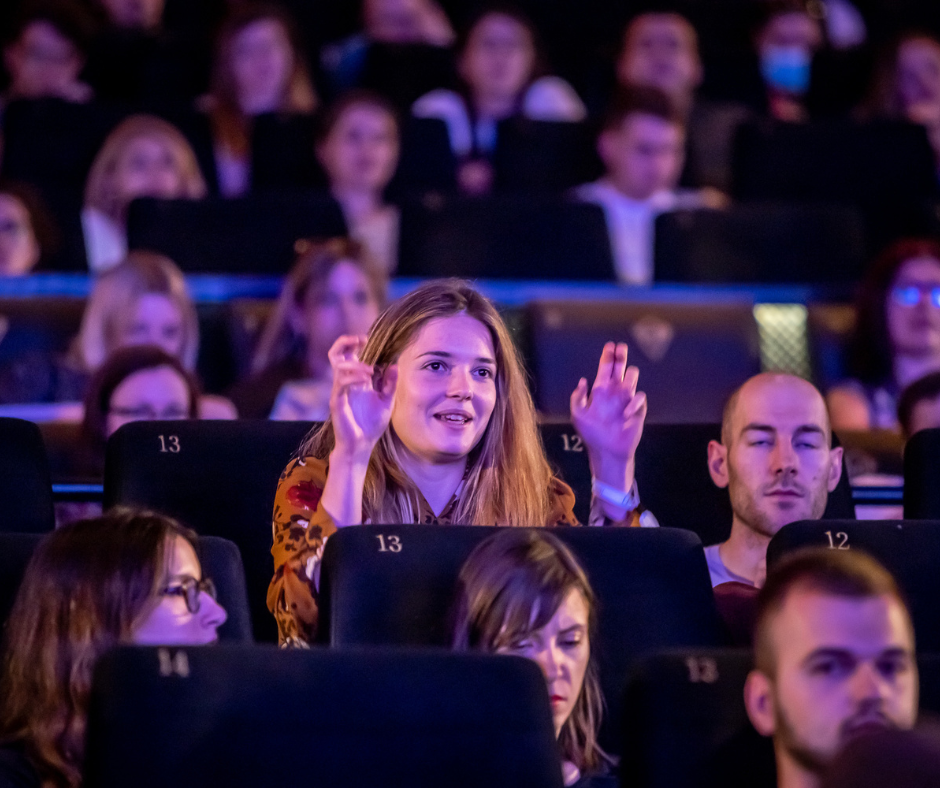 And now- PITCH
Once you start a conversation, it's time to introduce yourself. We've all found ourselves in a situation where we need to present ourselves to an employer at a job interview, and we know how important the skills to do it in the best possible way are. Now you should do the same at the conference.
How long should the pitch last?
The key is to keep it short and effective. Certainly, your pitch to a potential future employer should not be longer than one minute. Act with confidence and emphasize the most important things.
What Should Your Pitch Contain?
Focus on skills and qualifications that could be relevant to the employer you are talking to. Adjust the pitch depending on the person on the other side. Most people have one way of performing in these situations, but it's important to tailor your pitch to the conference you're participating in and the people you're talking to. Therefore, adapt it to specific roles and companies, which will surely leave a better impression and be remembered.
Some of the things you should definitely mention in your pitch are; your field of study, relevant skills/certificates, relevant experience in similar companies or projects, as well as your future career goals. An example of this might be that you want to master a certain programming language or technology or to work on a specific project that matches you in terms of values.
What you should avoid in your pitch?
Do not overshare information. Focus only on what is most relevant to the representative of the company you are talking to. This is not your CV and life story elaboration, but a short, relevant brief for the interviewer.
In order to present yourself in the best possible way, avoid being too optimistic and in your desire to show your interest, do not be too eager for the conversation or the presentation of your knowledge and skills. Be polite and composed. A moderate dose of emotionality can be positive but don't overdo it, whether you're talking about previous jobs or future plans.
The way you talk can often be decisive. Choose your words and tone carefully. Avoid common places and look for a more personal, authentic approach.
Importance of Networking
No matter how long the day seems to you, make time for networking both during and after the conference.
For many, networking is the main reason for attending any conference, no matter how important the keynote speakers or topics are. This is actually where the most important things happen, in which you should apply everything previously said.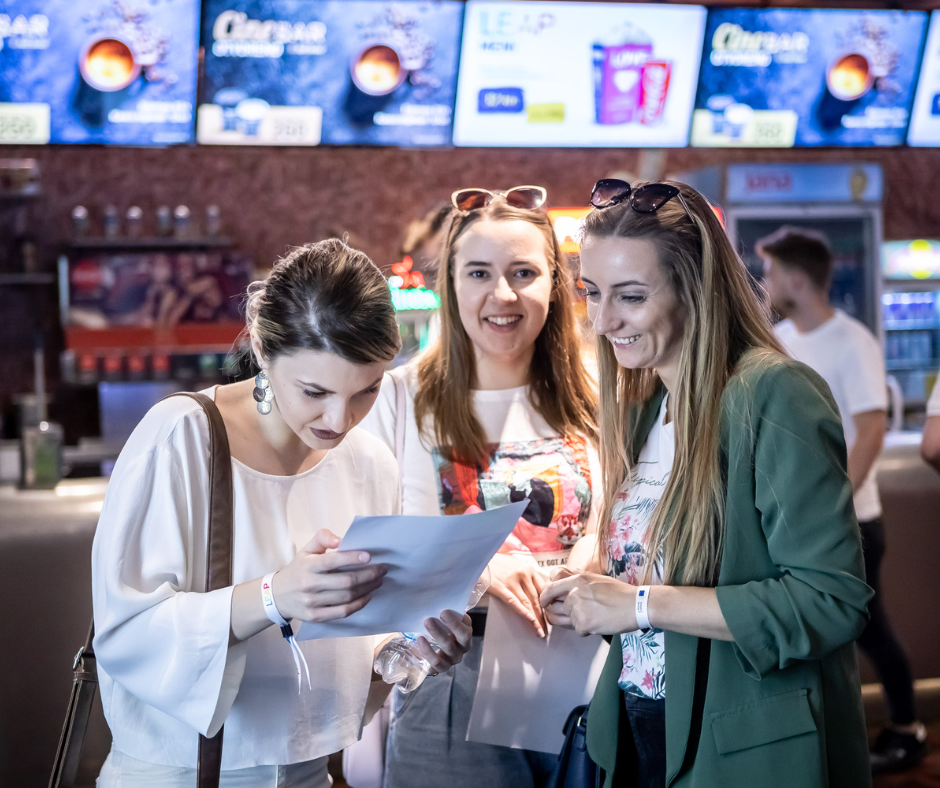 After the Conference
Just as the conference doesn't start on the first day of the event, your activities do not end on their last day either.
After the conference, it's time for a follow-up. Connect with your new contacts, through email on a business card, or on LinkedIn. Leave them a message reminding them of your conversation and thanking them for the opportunity to introduce yourself.
To make an even better impression, be more creative in this approach - include something else in the initial message, such as a link to a text on the topic you discussed or an interesting infographic, research, etc. Especially to a potential employer, this will be another signal of your proactivity. The usual time for sending those messages is up to 72 hours after the conference.
What are your past experiences with conferences? Do you want to try to find an employee through one? LEAP Summit might be your next stop. Check the speakers and employees that are going to be there, prepare yourself and your pitch and knock them off their feet. Good luck!
Join the newsletter to receive the latest updates in your inbox.