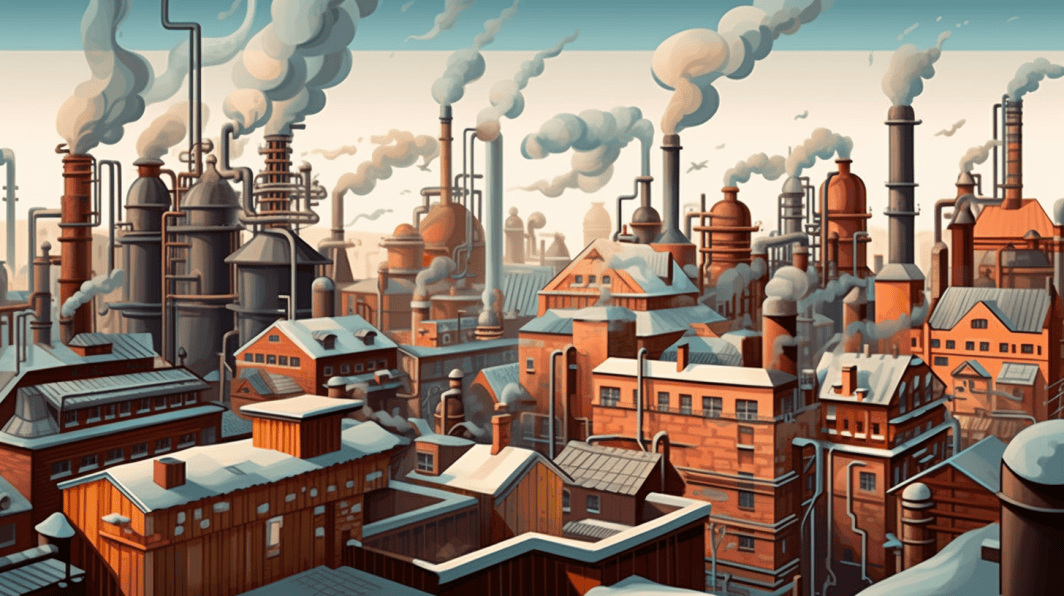 Top Tech Employers in Berlin
Top Tech Employers in Berlin As a jobseeker or som
As a jobseeker or someone thinking about moving to Berlin, you're probably researching the various companies in the city and what they have to offer. There are many great companies in Berlin, each with their own unique benefits – whether that's a great work-life balance, competitive pay or simply a great product.
While we'd all probably like to land a job at one of the best tech companies in Berlin, there are only a certain number of available positions at any given company. And to make matters worse, the tech industry has been hit by wave after wave of layoffs — with some companies experiencing their second or third. Let's take a look at the data to get an idea of which companies in Berlin are hiring and what companies are cutting back.
Layoffs
Let's start with the companies that might be in a transition period, and have probably put a short-term halt on hiring for certain positions. According to Dealroom, layoffs have impacted late-stage companies far more than smaller companies in Berlin. We are talking about the unicorns and big tech companies (with offices in Berlin) — in some cases, they've experienced two or three rounds of mass layoffs.
It's important to understand, though, that a lot of these larger tech companies had a hiring frenzy in the years of the pandemic (which was probably the wrong move). This tech bubble is now bursting as these companies realise that they were spending far too much money and out-pacing themselves. They are reducing head count now, but it's mostly from these recent hires (plus HR and recruiting). When everything is added up, headcount is likely similar to 2019 figures.
Let's quickly go through some of these top companies that have gone through recent layoffs (beginning in 2022).
Foreign tech companies with secondary offices in Berlin:
SAP (3,000 jobs)
Google (27,000 jobs)
Meta (11,000 jobs)
Microsoft (10,000 jobs)
Amazon (27,000 jobs)
Spotify (600 jobs)
Klarna (1,000)
Berlin-based scaleups and grownups:
HelloFresh (600 jobs)
Delivery Hero ( >250 jobs)
Flink (8,000 jobs)
Forto (10 jobs)
ShareNow (150 jobs)
inFarm (500 jobs)
Clue (100 jobs)
Tier (180 jobs)
Wefox (1,400 jobs)
Comprehensive list of layoffs (TechCrunch) →
The good news is that despite all of these layoffs across tech, job creation in Berlin is still largely in the Green. We mentioned earlier that layoffs disproportionately affected late-stage companies, which only account for around 31% of jobs created in Berlin. Since the majority of jobs created in Berlin are from smaller startups and scaleups (52% or 38,000), there are still plenty of job opportunities going around. Let's explore the different categories of companies and see who's employing the most people.
1. Grownups
16 companies | 12 avg. years old | 317 avg. employees
Dealroom classifies Grownups as companies with more than 500 people globally and founded in Berlin after 1990. These companies have been valued at over $1 billion for some time. Grownup companies in Berlin accounted for over 5,000 jobs with the five biggest employers in (Zalando, Delivery Hero, HelloFresh, N26 Group, AUTO1 Group) accounting for nearly 20% of all startup jobs in Berlin. Zalando is also the 7th biggest company in Berlin, with over 8,000 employees. While all of these grownup companies experienced layoffs, they are still hiring for key positions in software development and product management.
Grownup companies:
Zalando
Delivery Hero
HelloFresh
Adyen
Freshworks
Vinted
Snowflake
Nord security

2. Unicorns
40 companies | 9 avg. years old | 728 avg. employees
Unicorns are rapidly scaling companies that have reached a valuation of $1 billion. These are companies like Trade Republic (stocks and crypto) and Wefox (insurance), plus a couple of new joiners to the group, Flink and Gorillas (both food delivery). Unicorns account for around a third of all jobs created (31%) in Berlin, which is estimated to be around 23,000. These companies have a combined valuation of around €87 billion, which is 62% of the whole tech ecosystem. We've listed the majority of Berlin's unicorns below with their current job opening (May 2023). Job openings in a good indicator of their economic health — as you can see, a handful have 0 openings, most of these experienced layoffs.
Unicorn companies:
N26
Trade Republic
Flink
Wefox
Gorillas
Contentful
Forto
Tier
solarisBank
Choco
Sennder
Enpal
GetYourGuide
Worldcoin
Omio
Razor
InFarm
SellerX
Berlin Brands Group
3. Scaleups
412 companies | 15 avg. years old | 68 avg. employees
Dealroom found that the next 50 biggest scaleups (after the unicorns) have created around 28,000 jobs – this group accounts for the biggest share of jobs created in the ecosystem. These companies might not individually employ the most people — but strength in numbers, the vast majority of jobs are created by companies with fewer than 500 employees (scaleups and startups combined), they account for 62% of all jobs in the ecosystem or roughly 3 in every 5 jobs. Scaleups
Scaleup companies:
Taxfix
Heyjobs
Grover
Babbel
Zenjob
Highsnobiety
Ableton
MBition
Home24
Idealo
McMakler
4. Startups
1.9K companies | 8 avg. years old | 9 avg. employees
Smaller startups account for over 17,000 jobs created in the Berlin tech ecosystem. While these companies don't have massive valuations, they are easy to land a job at and have the potential to launch your career in tech. Smaller startups with an average headcount of around 10 people, largely unaffected by the layoffs and are still looking to growth their offices. Food, energy, and space startups have seen the most growth in the last year.
Shyftplan
Sicoya
H2mobility
EasyMile
Enapter
Qtgroup
toogoodtogo
Selected startups actively hiring in Berlin
Here's a list of some smaller startups that are actively hiring, check out their career pages and see if they have open positions for your role.
Vanilla Steel
Heycater!
Emnify
Pllugsurfing
Adsquare
Zolar
Upvest
Thermondo
Qonto
Doctolib
Join the newsletter to receive the latest updates in your inbox.