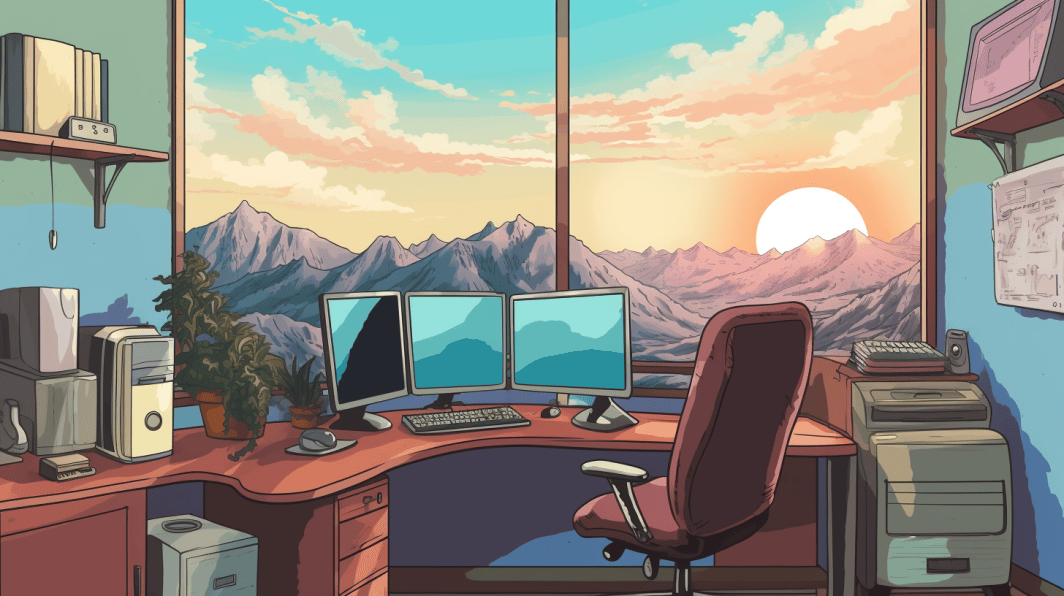 Remote First Companies in Germany
Remote First Companies in Germany Remote work is n
Remote work is not particularly new, but it has recently gained acceptance amid the ongoing Great Reshuffle. More and more companies are embracing the benefits of being remote-first, such as increased productivity, flexibility, diversity, and cost savings.
But, in 2023, what does it mean to be a remote-first company? According to GitLab, one of the pioneers of remote work, remote-first means that companies intentionally design processes, culture, and systems for remote work first, rather than as an afterthought. In remote-first companies, an office is a place where employees can work remotely.
How remote-first is different from remote-only
This detail is critical to understand what remote-first means in contrast to other working methods. Remote-first and remote-only are not the same thing. Remote-first companies operate a physical workplace of some kind, which is available to employees who need or want to work from it, while still prioritising remote work as the default option. Remote-only companies, on the other hand, have no physical office space and all employees work remotely. Remote-first companies could have physical offices or headquarters and have most of their employees work remotely from anywhere in the world.
The European Union is one of the regions where remote work is becoming more common and accepted. According to Statista, around 5% of Europeans regularly worked from home before COVID-19; that figure has now risen to around 12.3%. In Germany, specifically, the reported figure was 14.8% — even above the European average.
Remote first companies in Germany
So, which are the remote-first companies in Germany that enable these figures to hold up? Here are some examples of remote-first companies that started in Germany, are physically based in Germany, or got team members working remotely from Germany:
1. Ecosia
Ecosia is a search engine that plants trees with its ad revenue. Founded in 2009 in Berlin, Ecosia has grown to become one of the most popular and ethical alternatives to Google, with over 15 million users and 150 million trees planted worldwide. Ecosia is a certified B Corporation and a carbon-negative company that runs on 200% renewable energy. Ecosia has a remote-first culture that values autonomy, transparency, and social good: Their three featured employees on their Careers landing page are from Latvia, Bulgaria, and Mexico. Ecosia offers its employees flexible hours, unlimited holidays, a learning budget, a wellness allowance, and a yearly team retreat.
2. Perspective.co
Perspective.co is a software development company specialising in web and mobile applications, cloud solutions, and digital transformation. Founded in 2010, Perspective.co has worked with clients such as BMW, Siemens, Bosch, and Deutsche Bahn. Perspective.co is a fully remote company that operates across Europe and Asia. Perspective Software fosters a culture of trust, collaboration, and continuous improvement. Perspective offers its employees competitive salaries, performance bonuses, health insurance, pension plan, and career development opportunities.
3. Localyze
Localyze is a platform that simplifies international relocation for companies and employees. Founded in 2018, Localyze has helped over 300 companies and 10,000 employees with their immigration, housing, banking, insurance, and integration needs. Localyze is a fully remote company that operates across Europe and North America. Localyze cultivates a culture of diversity, inclusion, and feedback. Localyze offers its employees flexible hours, a learning budget, a wellness allowance, team events, and stock options.
4. Infarm
Infarm is a vertical farming company that grows fresh produce in urban environments. Founded in 2013, Infarm has built over 1,000 modular farms in supermarkets, restaurants, hotels, and schools across 10 countries. Infarm aims to create a more sustainable and resilient food system that reduces waste, water consumption, and carbon emissions. Infarm is a partially remote company that operates across Europe and North America; it has recently halted its hiring process, but we suggest you keep an eye out for openings.
5. Komoot
Komoot is a platform that helps people discover and plan outdoor adventures. Founded in 2010,
Komoot has grown to become one of the most popular apps for hiking, cycling, and running, with over 20 million users and 100 million routes worldwide. Komoot is a fully remote company that operates across Europe.
6. Adjust
Adjust is a platform that helps mobile app marketers measure, analyse, and optimise their campaigns. Founded in 2012, Adjust has become one of the leading providers of mobile attribution, analytics, and fraud prevention solutions, with over 40,000 apps and 2 billion devices connected worldwide. Adjust is a partially remote company that operates across Europe, North America, Asia, and Africa; it's currently not hiring new workers, but its remote-first culture makes it a staple.
7. Scalable Capital
Scalable Capital is a digital wealth manager that uses technology to provide clients with customised and cost-efficient investment portfolios. Scalable Capital combines state-of-the-art financial engineering with data-driven algorithms to optimise risk-return trade-offs and deliver superior long-term performance. Scalable Capital is a remote-first company with offices in Munich, London and Berlin, but many positions its employees to work from anywhere in Germany. Scalable Capital fosters a culture of excellence, transparency, feedback, and innovation among its remote team of over 200 professionals. Scalable Capital also offers its employees competitive compensation, stock options, a pension plan, a health insurance plan and a personal development budget.
8. OpenProject
OpenProject is an open-source project management software that enables teams to collaborate on complex projects across locations and time zones. OpenProject supports agile methodologies, classical project management, bug tracking, requirements management, and time tracking. OpenProject is used by thousands of organisations worldwide, from small startups to large enterprises, NGOs and public administrations. OpenProject is a remote-first company that has a small core team based in Berlin, but relies on a global community of contributors and users to develop and improve its product. OpenProject values openness, diversity, quality, and sustainability as the core principles of its remote culture. OpenProject also offers its employees flexible working hours, a flat hierarchy, a profit-sharing system and an opportunity to positively impact the world.
9. Feather Insurance
Feather Insurance is a digital platform offering personalised and transparent coverage for expats in Germany. Feather is one of the topmost remote-first companies in Germany in 2023, as it allows its employees to work from anywhere within one timezone of Berlin (+/-1 CEST) and provides them with a flexible schedule.
10. Vercel
Vercel is one of the most-talked-about platforms helping developers build and deploy web applications. Founded in 2015, Vercel has become one of the most popular platforms for front-end development, with over 1 million developers and 50 million deployments per month. Vercel is the creator of Next.js, the React framework for production. Vercel is a self-assessed "100% remote-friendly" company; most job openings can be performed anywhere in Germany. It's not precisely a German company, but, if anything, it was formerly known as Zeit. It took time for the owner to change its name to Vercel.
More remote-first companies in Germany in 2023
Plenty of other companies with a remote-first culture in Germany are actively hiring in 2023. They are sorted by category, so you can easily find the one that suits your skills and interests. These companies are not only offering remote work options, but also fostering a positive and supportive remote culture. They might provide flexible schedules, smooth onboarding, and generous benefits for their remote employees.
You should always sift them by checking company reviews and ensuring their culture matches your expectations. Also, fill in your perfect match profile so that we can match you with Remote options that align with your preferences.
And don't forget to pump up your resume before you start hitting the "Apply" button en masse. Happy browsing!
Software Development and IT Services
Artificial Intelligence and Machine Learning
Fintech
Travel and Transportation
E-commerce
Marketing and Sales
Miscellaneous
Join the newsletter to receive the latest updates in your inbox.