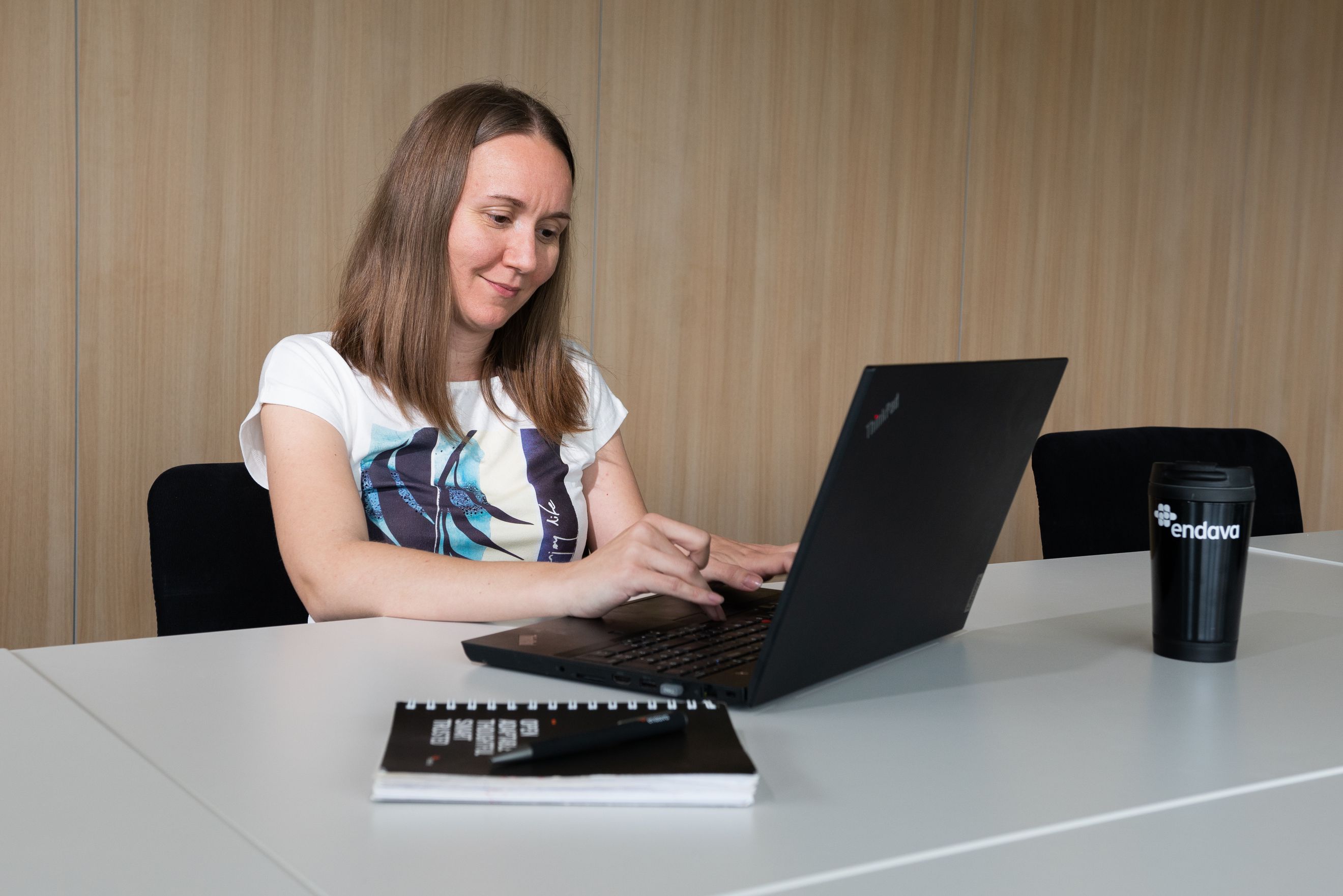 What Affects a Tester's Career Progression
What Affects a Testers Career Progression If you
If you're curious about career growth in software testing, this article provides valuable insights on how to grow in this field.
Millions of software applications are being developed every year, and the role of software testing becomes increasingly critical in ensuring their functionality and reliability.
To better understand how to progress in this role, it is valuable to explore the experience and development paths of professionals in senior positions. This is why we reached out to Aleksandra Mićović, Head of Testing for Serbia in Endava. She shared her career journey, offering valuable insights into what influences progression, better positions, and mastery in this domain.
Constant career-path evolution
Aleksandra has 10+ years of experience in testing - from her first role as Junior Performance Tester in PSTech (the company joined forces with Endava) in 2011 to her recent promotion to Head of Testing in Serbia.
When answering the question about what influences the career development of a tester the most, Aleksandra says that one of the most important things is proactiveness and motivation/openness to learn new technologies. Then comes good and supportive team members and team lead/mentor to help you model your career path, good communication skills (and a bit of persuasiveness), and a natural tester-like mindset to challenge everything and circumstances – being at the right place/project at the right time.
- Being part of amazing teams with a healthy team atmosphere, excellent relationships with clients, and being very flexible and accepting challenges, not stepping back but jumping into the fire when needed, was the key factor for me.
How hard was this path for you Aleksandra?
If I say not that hard, it's going to sound unrealistic, right? 😊
- Well it's really a constant never-ending path. Some steps were more challenging than others, but every time I needed to step out of my comfort zone it was scary. However, the reward and satisfaction were bigger once you reach the point where you look back and you see you made it, and it wasn't that bad after all.
Skills Required to Become a Software Tester
There are many non-technical people in software testing, but technical and soft skills are beneficial and required to become a successful tester.
As for the technical skills, Aleksandra advises you to try different tools/domains/testing types at the beginning of your career.
Experiment, the more senior you become, try to specialize in something particular and become a subject matter expert.
As for the soft skills, she underlined a child-like mindset - touch everything, don't be afraid to break it, and communicate well (describe things well both verbally and in writing). Try always to understand the "big picture", not just your piece of work. Listen and understand what others do in your team, what plans/roadmap/pain points the client has, etc.
- As we all witnessed recently, the IT market has been drastically changing depending on other economic and strategic factors in the world, so it's important to be adaptable rather than crying over broken plans. Build your knowledge on various fronts: technically, of course, in the first place (use online training, workshops, and other available resources as much as you can), but don't forget to enhance your English level and invest in soft skills too, for example, presentation or public speaking skills, leadership skills, etc.
The situation in the IT market is generally not the best at the moment, but Aleksandra is looking forward to challenges in her new position.
Looking forward to using these hard times to grow some more amazing people that will help us lead the test discipline or positively impact our clients and team - the more challenging times are, the better they will shine.
Supporting each individual leads to the overall success
Besides working on your skills, a significant influence on your career development depends on the company's culture and the team, the one that makes you continuously improve and enjoy the process.
When considering the ways to reach this, Aleksandra is speaking about leading by example.
- Building trust relationships within the team, with leadership, and with the client is essential to the overall success of project delivery. If people trust each other, it means they believe every single person within the team will do their best. Then they will be willing to go the extra mile to make the project successful, deliver on time, and impress the client. And only teams that trust each other and have a high level of empathy can achieve synergy, and be much more successful than the sum of its parts.
According to her, a company has significant impacts on employee development, and there are different available resources for employee career support and development. It includes career coaches (your career mentors and advisors), internal technical and soft skills training, certifications, communities, weeks explicitly dedicated to software development, testing… Furthermore, there are university courses where you can participate as a mentor or lecturer and share your knowledge with students, and many more.
-  I took part in many of these activities, and for sure, this had a positive impact on my career path. One essential aspect during your career development is getting constant constructive feedback along the way because other people around you can sometimes see you differently than through your own eyes. Quite often, they can widen your horizons and give you an opportunity to try other roles as they are confident that you could do a brilliant job, even if you are not so sure about it.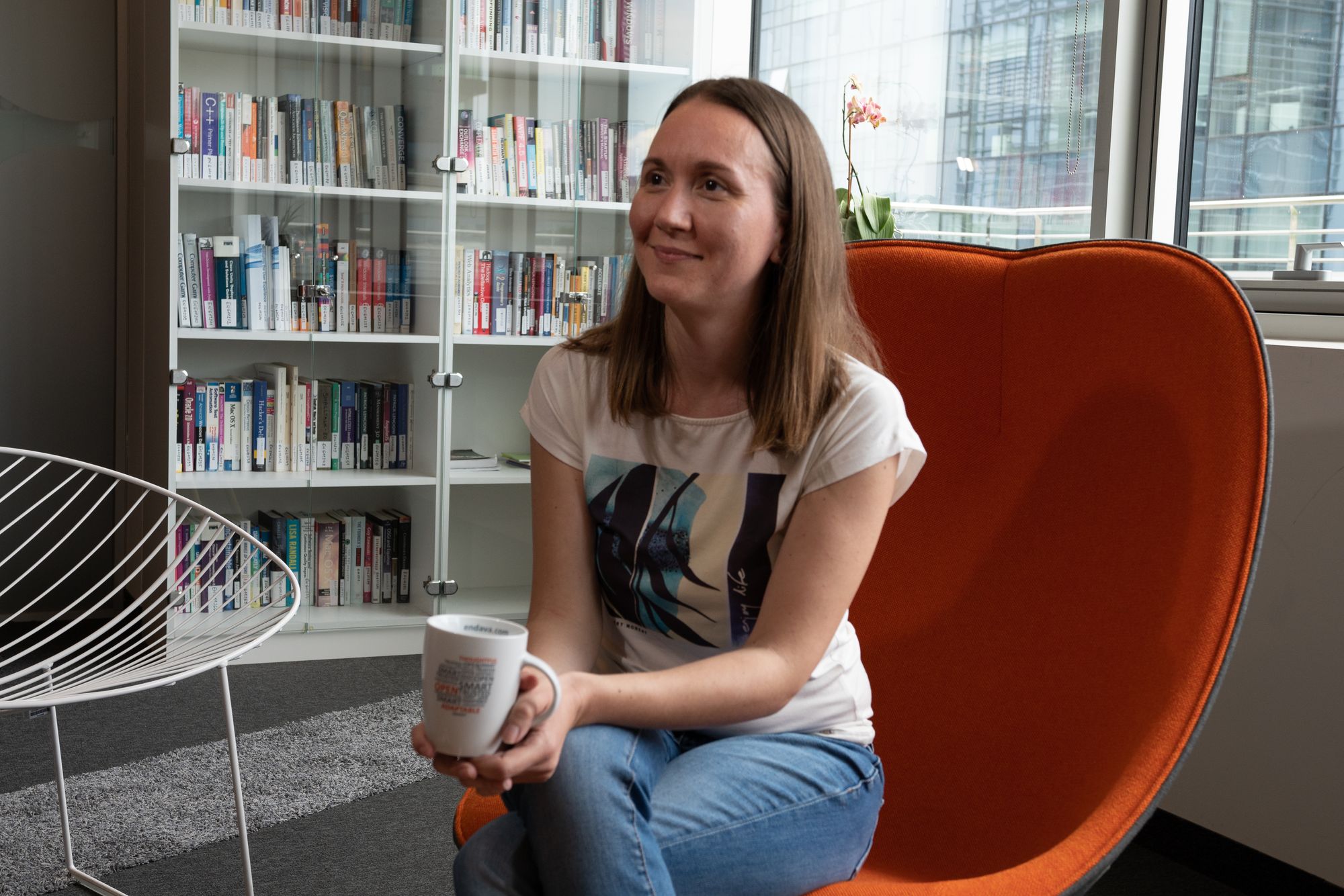 Final advice
As we see, continuous development of technical and soft skills, fostering connections within the company and clients, and sharing knowledge and expertise - are some of the key elements that play a significant role in shaping the career path in the field of software testing.
For those who would like to advance their career in this field, Aleksandra offers constructive advice:
- If you are an absolute beginner, I highly recommend applying for an internship or some university testing course and starting from there. If you are already having a test career and want to enhance it, take all the help you can. There are unlimited online learning resources available, and there are people around you that can advise you on how to narrow down your interests to a couple of technologies/tools or domains, share their experiences, and essentially speed up your climb up the test career path ladder.
Want to know more about available positions in software testing? Check out the Joberty platform. There you will also find out more about Endava and the currently open positions they offer.
For more information and experiences about software testing, you can always start a discussion on the Joberty community.
Join the newsletter to receive the latest updates in your inbox.