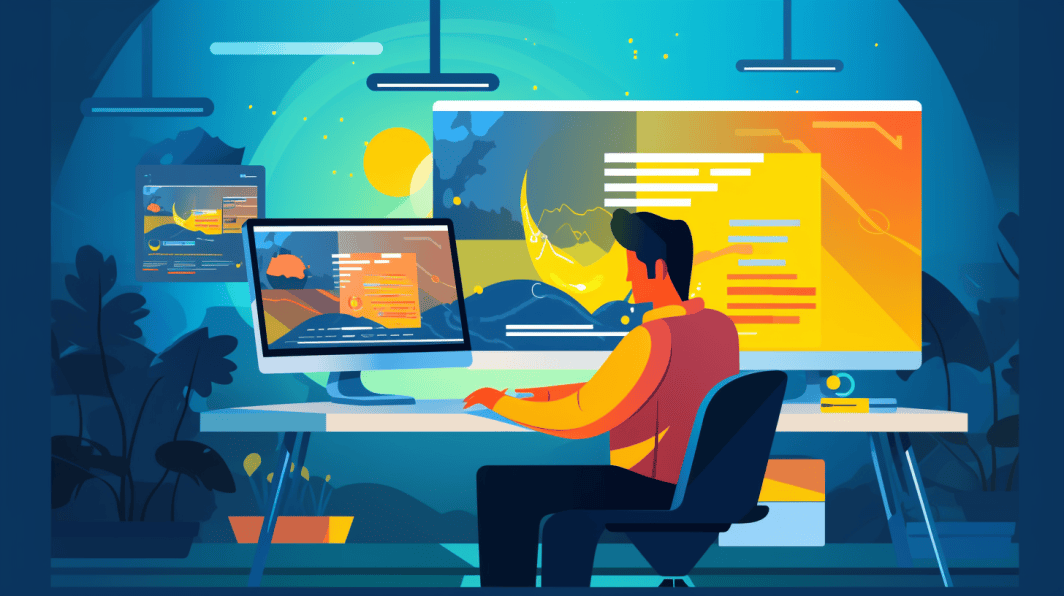 UX designer Salary in Germany
UX designer Salary in Germany What is a UX designe
What is a UX designer?
A UX designer is a professional who focuses on creating useful, usable, and desirable digital experiences. They delve into user behaviour, conduct research, run workshops, and analyse data to understand motivations and trends. Collaborating with various company teams, they generate ideas and create wireframes to ensure intuitive interfaces. Overall, UX designers leverage their expertise to deliver meaningful and user-centric experiences.
The average salary for a UX designer in Germany is €50,000
UX designers in Germany earn an average salary of €50,000 per year or around €4,150 per month. Salary ranges from €47K on the low end to €65k on the higher end. UX designers are generally paid more than your typical designer who might work in marketing or advertising — this is because UX designers need a broader skill set and directly interact with a product or service which generates revenue for a company.
Leave a company salary review ✍️
Salary by experience
It's hard to match years of experience with title seniority like other development roles, simply because UX design is not typically something you jump right into. A designer might work for a couple of years and then transition into a UX position working with the product. That's why entry and junior salaries are high on average — these aren't colleague grads, but professionals with a couple of years working experience.  
Going through the averages in Germany, a junior UX designer earns an average of €47,000, while mid-level designers see a salary increase to approximately €56,000. Senior UX designers, with their extensive experience, enjoy a higher salary of €66,000.

Taxes in Germany
When you're trying to figure out your take-home pay in Germany, keep in mind where you live, your experience, your job title, and your tech skills. Use the German tax brackets (below) or a tax calculator to get a ballpark idea of your monthly take-home after taxes.
If you're based in Germany and your annual gross salary is €50,000 (equivalent to €4,167 per month), you can expect deductions totaling €17,944 for taxes and contributions. As a result, your net income, or salary after tax, will amount to €32,056 per year, €2,671 per month, or around €616 per week.
German tax brackets
Average salary by city
When comparing UX designer salaries across cities in Germany, there are noticeable differences. Stuttgart stands out with the highest average salary of €59,000, followed by Frankfurt at €53,000 and Munich at €55,000. Berlin also offers a competitive salary of €52,000. On the other hand, Hamburg and Düsseldorf have relatively lower average salaries of €48,800 and €50,000, respectively. These variations reflect the influence of factors such as regional demand, cost of living, and industry concentration within each city.
Median salary by country
When it comes to UX designer salaries, Germany offers competitive compensation at a median of $59,000 (according to StackOverflow). This figure is slightly lower compared to countries like the United States, Canada, and the United Kingdom, and while industry and demand play an important role, it's hard to say why Germany is lagging.
Salary by Company
We've taken a snapshot of some of the top companies in Germany with relatable salary data. As you can see, the highest paying companies are the established companies in Germany, like BMW and SAP. On the lower end, UX designers, working for agencies or smaller startups, are earning a difference of around €30K. Experience and seniority will account partly for explaining this wide gap.
Fair and transparent salaries
Transparent pay in the job search helps both you and others—it lets everyone know what to expect, saving time and energy when comparing jobs. Plus, it can lead to better salary negotiations. By leaving a salary review ✍️, you make the job market more open and fair for all. If you're a UX designer earning more or less than the average, share a company review to give fellow developers useful insights. Your input can truly make a difference for others in the community. 😊
Join the newsletter to receive the latest updates in your inbox.