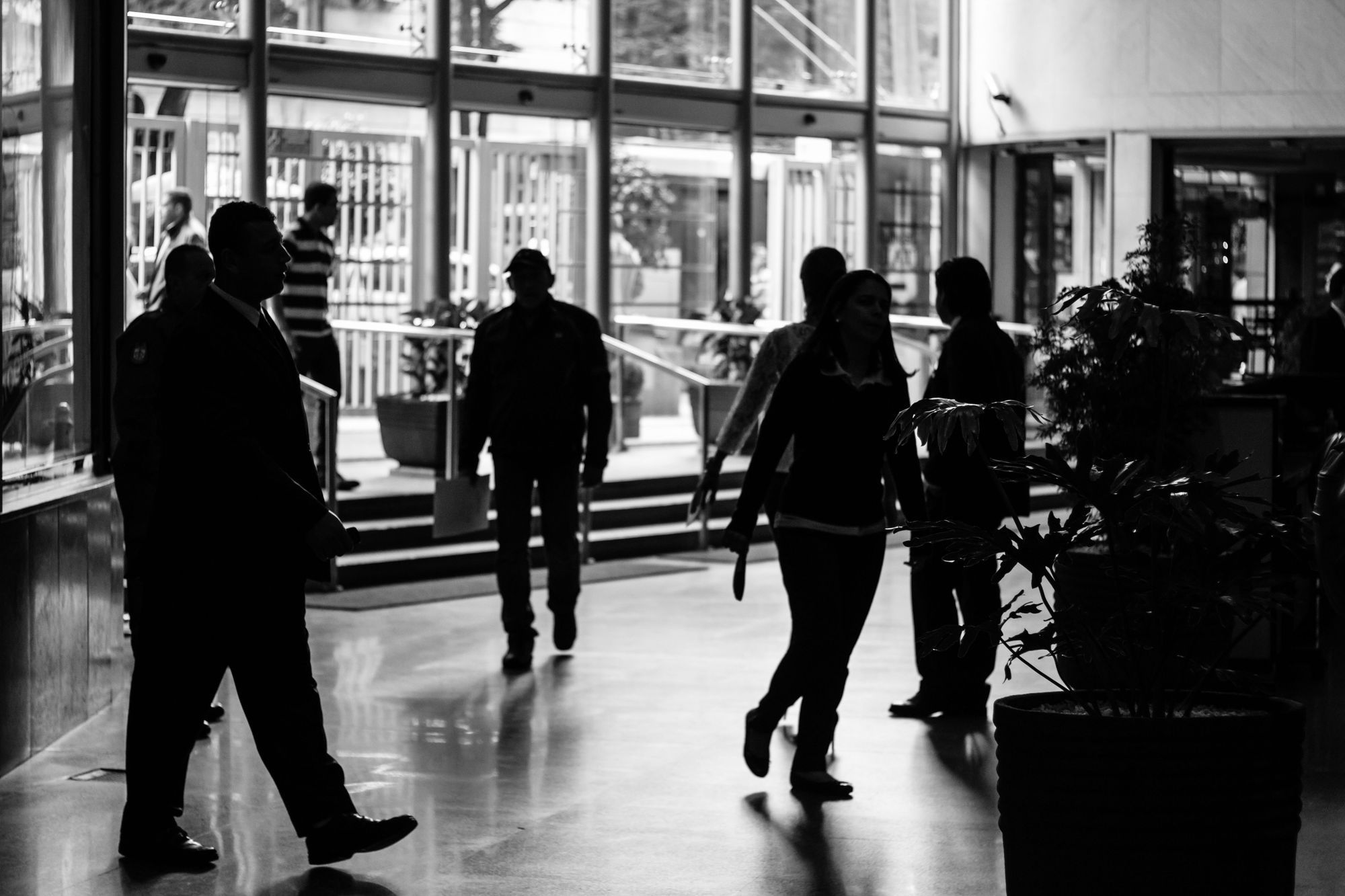 The Great Resignation: Why do developers escape to startups?
The Great Resignation Why do developers escape to
The Great Resignation is still going strong and it's far from over, more and more surveys show.
According to Joblist's 2022 Job Market Trends Report, three out of four full-time employees are planning to quit their job this year.
As people continue to quit their jobs in record numbers, turning the labor market upside down, developers are standing among the leaders in this movement, presenting HR specialists with more and more challenges to rethink the ways to keep them in the coming months.
And while HR departments are trying to figure out what developers are looking for and how to make them stay, developers are rethinking their plans for the future, seeing startups as a new golden opportunity. Here, we are going to see why.
Developers in Great Resignation - what makes them take their exits?
You must have read a lot of articles targeting this topic recently.
A great wind of change in the job market started in early 2021, comprising an ongoing trend in which employees have voluntarily resigned from their jobs. In November, a record 4.5 million workers left their jobs in the US.  In tech, resignations increased by 4.5% in 2021.
The "new normal" that followed the Covid 19 pandemic, remote work, and safety concerns, made tech workers and programmers reevaluate their relationships with the companies they were working for. According to a Stack Overflow survey, about 75% of developers are either actively looking for a job or are open to new opportunities.
The salary is still the primary driving factor, so more developers are leaving their current jobs for more money and better roles. According to Statista, "in 2021 software developers working as senior executives in the United States had an average salary of about 177.5 thousand USD, making it the highest paying job for software developers in the US".
A great amount, yes, but it's not all fun and games - there is also a dark side to this "flourishing software demand". According to statistics and Haystack's study, 83% of developers report suffering from burnout, and 81% say it's gotten worse during the pandemic!
As demand for software has been growing, burnout is getting worse. Remote work contributes to this, blurring the line between work and private life. At some point, all one wants is to get away from the cause of the burnout.
Earlier, facing these challenges, developers would probably escape to another company, most likely the one that offers more money. But now, they want to do something more for themselves.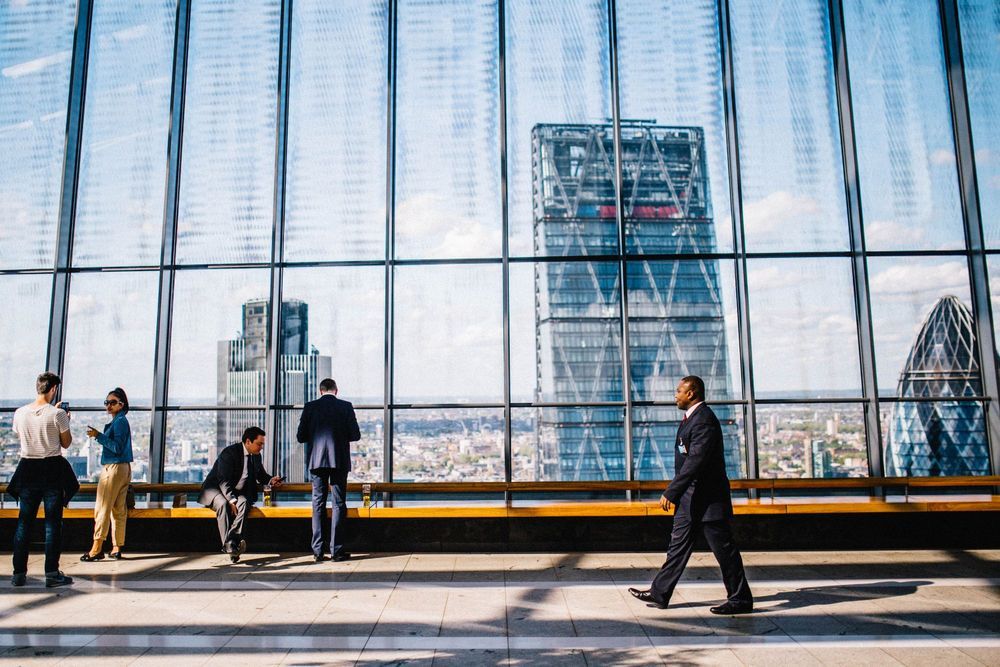 Opportunities in startups, companies with a purpose
A survey of American workers from ResumeBuilder.com shows that among the top reasons why people are resigning from their jobs is finding a job about which they are more passionate (41%). This is specifically tied with IT workers - more and more developers are willing to work only in companies aligned with their interests and passions.
With clear company visions and unique cultures, startups stand out here. Those companies become "bastions of change", the epicenter of innovation eager to disrupt every industry and make a difference, so ambitious and talented developers are leaving large tech firms in favor of startup companies.
As career counselor Stacie Haller, who has over 30 years of experience in staffing and recruiting, states in one article, resignations are high in the computer and IT field in large part because this industry draws employees who aren't afraid of change. "Traditionally, IT workers are looking for new technologies to work on, to be on the cutting edge", she says.
To some, working for startups may sound even more stressful than working in a big system, but the majority of startups are doing really well, getting more sophisticated about incentives and career development programs to attract talents. They offer numerous career opportunities and benefits to tech professionals: from learning new skills rapidly to working on projects that matter most to employees.
Focus on freedom - A more flexible work arrangement is for sure among the priorities of every IT worker today, and most startups are creating a much less rigid culture than large tech companies, allowing employees to have the freedom to work when it's most convenient for them.
Gathered around companies' visions and team values, startup people build strong communities with open communication among employees, valuing life outside of work as much as company success and hard work. And this willingness to provide work-life balance is always advantageous from a developer's point of view.
Personal development while being part of "the next big thing"- Working for a startup creates many opportunities for developers to directly influence the direction in which the company grows. In a startup, each employee helps scale the organization by building new products or services from the ground up, which are meant to become "the next big thing". It drives any individual who cares about their own progress, becoming at the same time more passionate about their job. Small victories are celebrated as a huge success, compared to a big tech company where developers are just one part of a team working on only one part of a big project. In startups, they are much more involved in company development.
Searching for ways to attract top talents, tech startups pay much more attention to developers' career paths, but also their personal development, organizing different individual training programs. Recently, so-called Q&A panels where tech talent and founders talk about how to align developers' personal goals and objectives with those of the company have become very frequent and popular.
Learning opportunities - Working directly with key people of the organization in a startup is not an exception, but a rule. People are not bound that much by a specific job role, so they are in a position to face different kinds of challenges and situation-related demands, pushing their own boundaries, taking more responsibilities, but also getting numerous learning opportunities.
With more responsibilities, developers may gain much more work experience in less time, and not just in their own department. Startups create a transparent environment and culture of knowledge exchange so tech engineers and programmers work much closer with other teams such as marketing, finance... It provides them with opportunities to learn a lot in other domains and gain new skills.
Up-to-date perks - Although they are usually unable to match the salaries of IT giants, startup companies are innovative enough to come up with specific benefits to attract top talents and senior developers. The ownership of the code, the offer to pay back a portion of employees' student loans, and mental health therapy are just some of the examples. A study about what perks and benefits series A startups are offering software developers in 2022, shows that 34% of companies offer paid parental leaves, while 29% provide unlimited paid time off (PTO), 17% of startups offer commuter benefits, while 4% provide the flexibility and the opportunity to volunteer during the workday—while still getting paid.
It is not unusual for startups to offer so-called flexible benefits, allowing employees to choose benefits by themselves, based on their needs, for a certain amount of cash per month or year. This could include anything from vacation days, wellness programs, to personal development or childcare support.
And we must not forget one extra financial opportunity for developers in startups - they can get more money in the form of equity stakes and shares.
Startup growing opportunities
Being part of a startup with a great perspective may be an excellent choice for developers. As already mentioned, big tech companies make a great impact on the market but startups are real game-changers.
Venture capital investments in technology startups grew in 2021. Per Crunchbase data, global venture investment last year totaled $643 billion, compared to $335 billion for 2020, marking 92% growth year over year. North America remains the largest region for funding, with $330 billion invested (91% growth year over year).
This rising trend is not just one more reason for developers to jump ship, replacing their workplace in a big tech company with startups, but it's also, especially for senior programmers (age 35-40), a sign to take a step forward and start their own tech businesses, challenging themselves as entrepreneurs. The financial crisis of 2008 gave birth to genius tech startups, so why wouldn't the Great Resignation movement do the same?
Join the newsletter to receive the latest updates in your inbox.