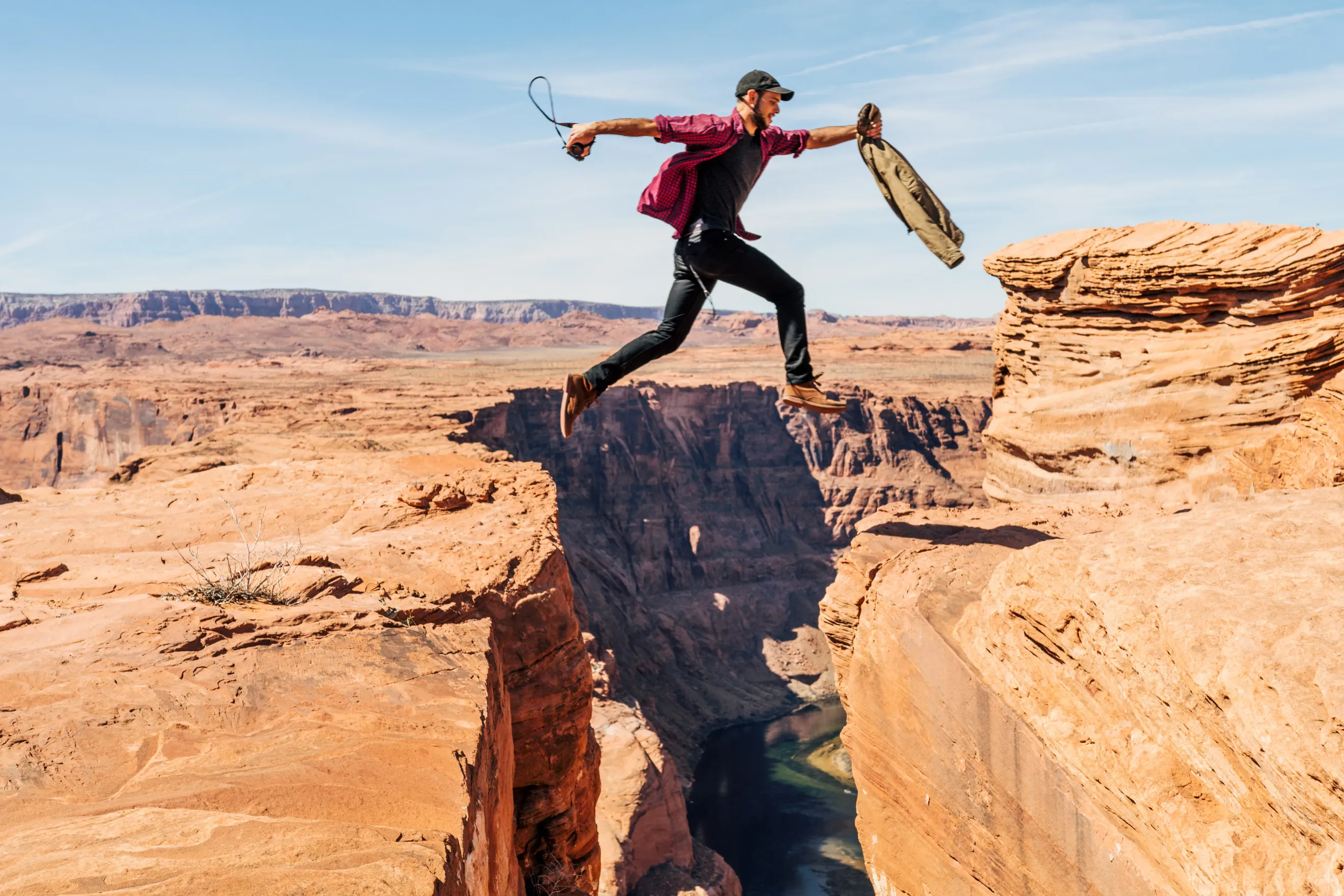 Mapping next steps after losing a job
Mapping next steps after losing a job According to
According to CrunchBase and its data from July, more than 157,517 workers in the U.S.based tech companies have been laid off in mass job cuts so far in 2023.
Experiencing job loss is one of the most disruptive events in modern life, that may affect your confidence or cause significant financial upheaval.
Layoffs continue apace, but no matter what the reason for the job loss is, it is essential for you to discover methods to overcome this unexpected life shift. Losing your job can even be viewed as an opportunity, helping you to reevaluate your career path.
In this blog post, we will uncover some tips to ensure a smooth transition from being fired to a new job opportunity.
Determine the cause
The reason behind your termination can influence your next steps, so it is important to determine whether it happened as part of a larger layoff wave, or under different circumstances.
Losing your job during a recession is different from being fired. Being laid off is usually unrelated to your job performance but is most likely determined by the company's situation and its ability to retain employees.
To safeguard your interests, you can request your employer to provide a termination letter that includes the specific reason for your dismissal. It can be useful in cases of potential contract violations.
Determine the condition under which you leave
Whether you qualify for severance depends on the reason for your termination. Typically, laid-off employees receive severance pay (although it's not mandatory), while employees who have been sacked are less likely to be offered severance packages. Certain benefits, such as extended health insurance, may still be available after your employment ends.
Be sure to negotiate all these aspects before finalizing any agreements like a non-disclosure agreement. To gain a comprehensive understanding of termination or separation paperwork provided by your company, consider seeking assistance from an employment attorney. It can be valuable if you suspect wrongful termination.
Ask for an exit interview
Before leaving the company, request an exit interview from your employer. It is the opportunity for you to clarify all doubts you may have,  and express your perspective. For employers, it's a chance to better understand your thoughts and insights, but have in mind that your employer's primary concern is making decisions that benefit the company.
During the exit interview, it's also advisable to ask about internal job openings within the company, and whether your employer would be willing to provide a recommendation for your future endeavors, or write a letter of reference. There you can also find out about any other obligations the company may have before your leave.
Ask for references
In case of a layoff, it is likely that your employer will be happy to provide you with a reference letter. In any case, ask for it - this letter holds significance for you because it can demonstrate to prospective employers that, despite the circumstances of your departure, you were a valuable asset during your time with the company.
Request a feedback
Getting fired offers a chance for introspection. Reach out to previous colleagues and ask for feedback about how it was working with you, what are your strengths or weaknesses. By gathering insights from multiple sources, you can identify common points for improvements that will be valuable during your future job search.
Stay Professional
No matter how circumstances may be challenging for you, stay professional. Remember that the professional world is interconnected, and burning bridges should be avoided.
One way to demonstrate your mature approach is by sending an appreciation email to your former manager, expressing gratitude for the opportunity, and keeping lines of communication open. This gesture can also benefit you during your job search, as he/she could serve as a positive professional reference.
Avoid taking actions that could damage professional relationships, such as deleting files or writing on social media about your former company or boss. Such behavior could also lead to potential legal issues if you say the wrong things.
Take care of your emotional health
During the initial days after losing your job, emotions might be running high, but it's essential to remain composed and focus on the future.
Your initial reaction after losing your job might be to immediately plunge into a new job search. But this approach could be counterproductive. Along with the fact that a rapid job hunt is unlikely to secure you a position that aligns with your desires, you might not be emotionally prepared for your next job yet.
It's natural for being laid off to trigger a process of grieving and taking some time to consider the whole situation is essential for your well-being. By allowing yourself this period for reflection, you'll be better prepared for new job opportunities.
Continue learning
Use this time to make improvements. Utilize these periods of unemployment to enhance your knowledge and skills. You can take some extra courses or read literature that can contribute to your both personal and professional growth.
Update your resume
Once you start applying for jobs, make sure that your resume is updated, just like your LinkedIn profile. Both of them should present an overview of your work history and abilities. Achieve this by incorporating relevant information and adding any fresh skills acquired from your previous position.
You can start with the particulars from your most recent role and in case you need some inspiration about how it is supposed to look or guide you through the process, you can use a lot of templates that are available online.
Reach Out to Recruiters
A single recruiter can be a good starting point on your job hunt journey.
In the best-case scenario, reach out to one who has been utilized by either you or someone within your network to hire employees. If you do not have such connections, ask someone you know for recommendations, to put you in touch or make an intro.
Contact your professional network
Your professional connections are an excellent resource for discovering potential job prospects. Reach out to former colleagues or partners to inquire about possible positions and opportunities. Visit and attend some industry events for expanding this network and initiate conversations to establish new connections.
Start by sending messages. Cultivate your online professional presence, too. For companies that top your preference list, take the initiative to connect with them directly on professional social media platforms, expressing your interest in specific roles, available positions, and application procedures.
Take note that there's no necessity to openly speak about the fact that you were terminated unless directly asked.
Looking for new job opportunities, you should also check some online platforms and communities that can bring you closer to your future job. Joberty Friends is a brand-unique initiative, based on an AI algorithm, that matches out-of-work developers with companies in order to achieve a perfect match. All you are asked to do is to fill out your job hunter profile, wait until the recruiter calls you with offers, and finally, you'll be connected with companies directly for the next step.
Tips to Manage the Interview Process
When you are ready for the interviewing process make sure to maximize your possibilities.
💡
As preparation holds significant importance, be prepared for each interview, to address inquiries related to your resume and engage in discussions about hypothetical scenarios to showcase your decision-making abilities.
Take note of the names of all individuals you interact with, connect with them on LinkedIn, and send follow-up messages. They could take the form of thank-you notes or expressions of gratitude for insights gained during the conversation, or even mention something specific that piqued your interest in the company.
You will need to negotiate here too. Get any job offer in written form and take note of the benefits beyond the basic salary. Be open to negotiation aiming to settle somewhere between your high and low expectations.
Final thoughts
Although losing your job can undoubtedly elevate your stress level, and impact your confidence and financial stability, it's vital to take a moment and proceed methodically.
💡
By allowing yourself a space and time to see things clearly and leveraging your professional connections, you can discover fresh opportunities that align with your needs.
Have you experienced job loss lately? Share your thoughts on this topic and gain insights into others' experiences in the Joberty community.
Join the newsletter to receive the latest updates in your inbox.