Is flexible working time the solution to achieving work-life balance?
Is flexible working time the solution to achieving
As the types of jobs change, so do the workplaces. When the work was based on agriculture, working hours were dictated by nature and weather conditions. After the industrial revolution, working hours were tied to the operation of machines, so the working hours of employees were also conditioned by it.
Today it is drastically different. Most jobs can be done anywhere, anytime. Every day we work with colleagues from other time zones, and we complete projects with people we have only seen a few times in our lives (if that). Even so, many companies still stick to the traditional 9-to-5 working hours in order to keep up with the productivity of their employees. Is there still a need for that?
We at Merkle, a full-service software company, work with over 500 of the best companies in Germany, Switzerland, Austria and Eastern Europe. As we are a large team that works with foreign clients and have colleagues all over the world, it is important for us to help our employees balance their private life and work.
One of the ways we achieve this is the option of part-time contracts, where employees can choose what percentage of working time they will work - for example, contracts for 50%, 60% or 80% of working time. Of course, we also offer the option of full-time working hours, where employees choose how they will distribute their 40 working hours during the week.
The same applies to employees on part-time contracts. Let's say, if someone works 60% of the working time (so 24 hours a week), they themselves choose whether to work three days a week, or 4.8 hours every day.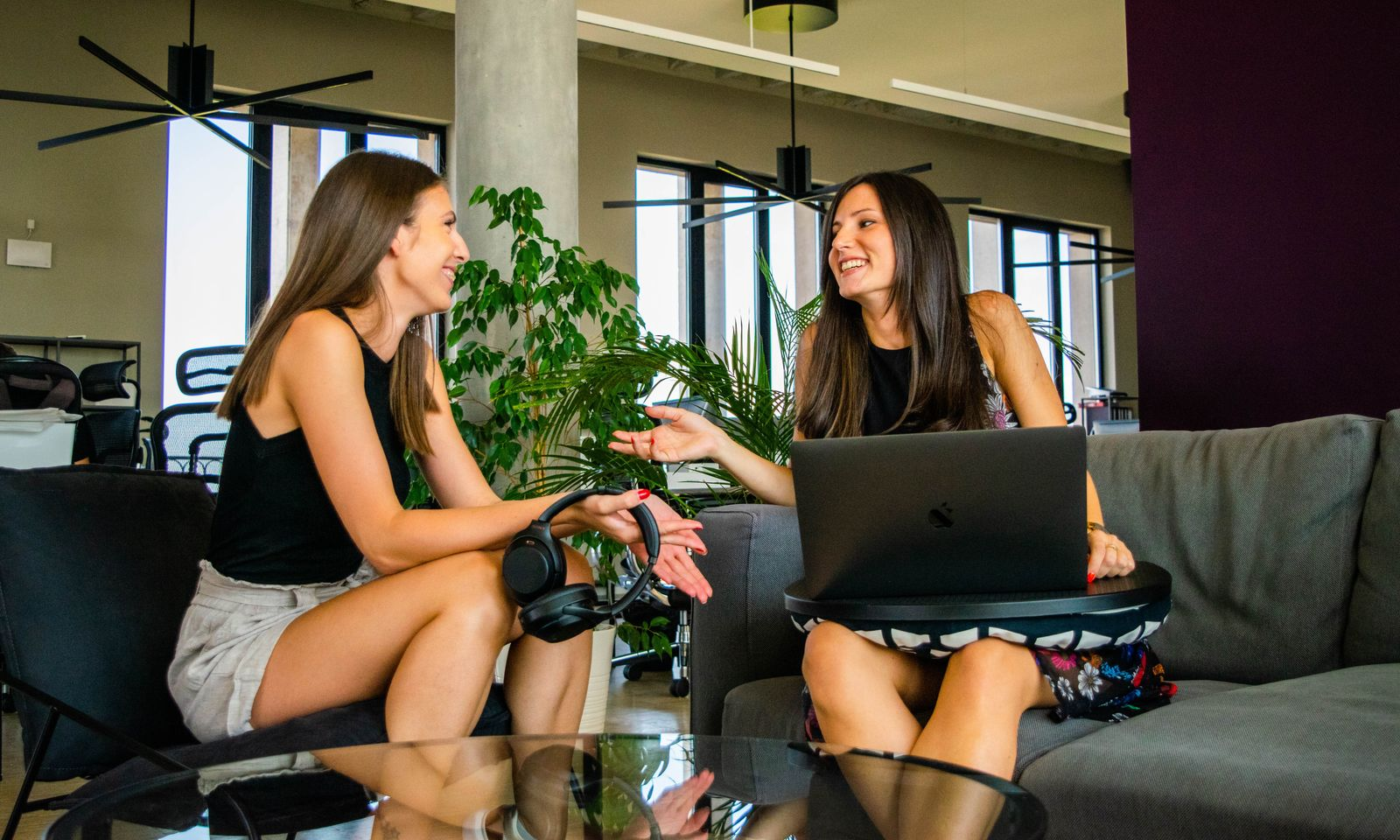 What are the benefits of flexible working hours?
The obvious advantage of flexible working hours is, of course, the fact that our employees manage their free time as they see fit and can clearly separate time for work and time for rest. Here we would highlight a few examples of how our employees use these benefits from the point of view of different job positions and different contracts.
More free time for hobbies
Flexible working hours give us more time to devote to our hobbies. In order to achieve a better work-life balance, it is good to have something to devote ourselves to, something to focus on, without work in question - a creative vacation.
It is often easier to fall into the trap of scrolling through social networks (TikTok, Instagram, Reddit - choose your fighter) or binge-watching series on Netflix endlessly. Especially if you come home from work exhausted, without enough time either to start something or to devote yourself to it.
Employees who have part-time contracts have more time to devote to hobbies.
One example of free time for hobbies is our QA & Testing Lead - Emilia. Emilia works 50% of the working time, which usually means that the end of her working week is already on Wednesday afternoon. She dedicated her free time to permaculture gardening and her family.
"For a long time, I wanted to be able to combine work, hobby and family. The company gave me the chance to work 50% of the working time and I am very happy with how it works. My family enjoys that we have more time to be together and that we can move forward and devote ourselves to permaculture gardening, our great love." - Emilija Thürlemann, QA & Testing Lead
More free time to travel
People who travel more often are 22% more satisfied with their physical and mental health than people who don't have the opportunity to travel as often.
It has been repeatedly proven that traveling has a positive effect on mental health. Is it because of gaining new experiences, an opportunity to reset, to get to know ourselves better, and others with whom we travel - it's different for everyone. How and in what way it helps is not important, the important thing is that it helps us to relax.
One of the advantages of flexible working hours is that it is easier to organize trips and escape from the city even for an extended weekend.
So, for example, Mina, who is employed 80% of her working time, distributes her working hours so that every Friday is free for her - every weekend she has a mini-adventure or a trip.
"Most people's favorite day of the week is Friday, and for me "Thursday is the new Friday" because that's when my weekend starts. I realized my dream that my working week lasts 4 days and that every weekend is an "extended weekend". The possibility that I can plan a short trip every weekend gives me the motivation and energy to perform my work tasks even better and more efficiently. And even when I don't have a plan for the weekend, what a nice feeling it is to be able to sleep longer on Friday." - Mina Miletić, People Services Advisor
More free time for the family
One of the leading advantages of flexible working hours, especially for parents with small children, is greater flexibility in organizing family responsibilities.
With the traditional 9 to 5 working hours, without the help of the rest of the family, it would be almost impossible to fulfill all the responsibilities around the children. That is why there are extended stays, grandparents (who are lucky) who bring and take children from kindergarten, for the vast majority of parents who are still physically and time-bound to their workplace.
Although there is always a way to combine family and work - flexible working hours make that process much easier. And not only about kindergarten, but also because of all other obligations that come with the family: procurement, foreign language schools, training, birthdays.
And let's not forget, it's much easier to organize quality time with your family when you're rested and in a good mood.
Filip uses his working hours to fit his work around his family life, not the other way around.
"I take the children to kindergarten twice a week. On those days, I come to the office at 9 in the morning. On other days, I like to arrive early, around 7-8, and also leave early. This way of working allows me to actually spend time with my children and be part of their daily rhythm and my family's routine." - Philipp Gort, Managing Director Serbia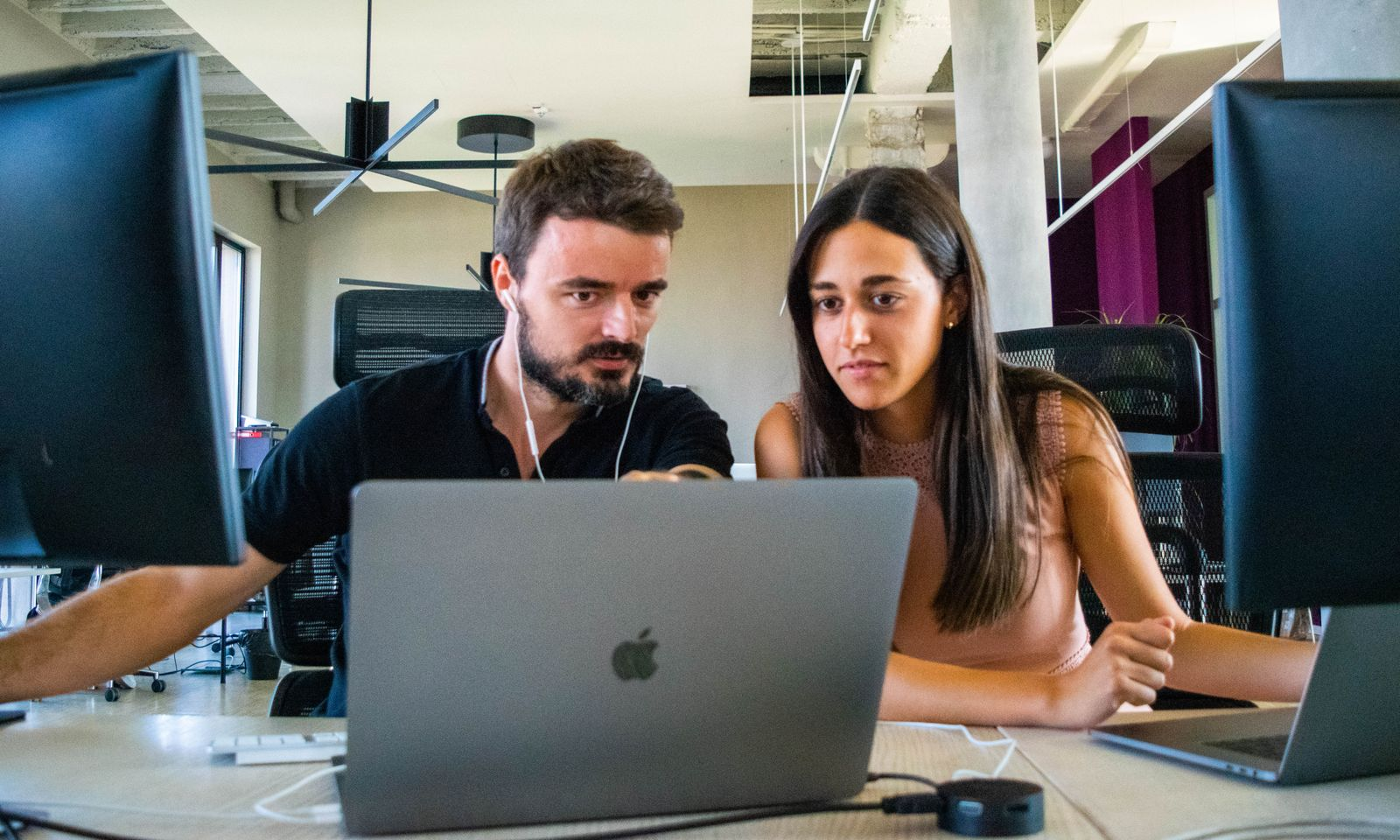 Personal responsibility and trust - key ingredients
In order for everything to work smoothly - all deadlines are met, all meetings are organized, all tasks are completed - it is very important that there is personal responsibility in each employee, but also the company's trust in them that they can organize their working hours and their obligations well enough on their own. So, a relationship based on trust.
How does it work in practice?
As each employee works certain working hours, it is important for us that their team leaders know at all times who is working when and when they will be available. Of course, the main thing is a good organization. It is important that the team is always coordinated around the project's daily or weekly meetings, and this is something that everyone is always present in order to determine the pace of work with clients and schedule deadlines and tasks.
We trust our employees to be able to organize their time well and to set clear boundaries when they are available and when they are not.
Apart from the obvious reason why it is important to build this kind of relationship with employees - fulfilling obligations to clients - another reason is that in this kind of relationship, the employee is truly free when he is free. So there are no chats on Slack, emails and meetings in their free time, everything is done in the period when they are available.
Of course, in situations where some deadlines are close, the project needs to be completed, and employees organize their time according to the project. If it happens, although we generally try to avoid such situations, there is a so-called "bank of negative hours" where those hours are later balanced or overtime paid.
And, is flexible working hours the solution?
Workplaces are changing rapidly and it is necessary to either follow trends or set them in order to ensure employee satisfaction. Although there seems to be a lot less control (from the company's point of view), creating a workplace based on trust between employees and employer yields much more positive results, satisfaction, and ultimately higher employee productivity.
With flexible working hours, we remove daily stresses such as rushing, juggling obligations, running home because the repair man is coming, and running to work because there was a traffic jam - and the fewer external stressors, the greater the focus on work and on achieving results be delivered on time.
We can't say for sure that flexible time is the solution, but we're sure it helps.
If you are interested in flexible business options and want to work in a company that gives you the freedom to organize your time and responsibilities, look at open positions and apply!
Join the newsletter to receive the latest updates in your inbox.