Innovations in tech recruitment - do we need them?
Innovations in tech recruitment do we need them
According to a CodinGame report, almost 50% of recruiters have difficulty finding qualified candidates. What are the difficulties and do we need a new approach?
That IT companies have challenges in finding a new workforce is nothing new.
Another thing that complicates the situation is that almost half of the workforce consists of passive candidates, who are already employed somewhere - they are not actively looking for a job.
How does one of the strongest IT companies on our market - Levi9 - deal with these challenges?
After almost 17 years of business in Serbia and close to 700 employees, they constantly worked on improving their selection processes, but also on attracting candidates who fit into their culture. Together with them, we prepared an article that shows recruitment campaigns in a slightly different light.
How do developers see recruitment problems?
The problems that HR faces when recruiting in IT are already common knowledge:
Finding candidates who are qualified enough for the job
Developers are "running away" from standard employment channels
Standing out in a sea of ​​companies as a desirable company to work for
What does it look like from a developer's perspective?
Standard communication channels are overloaded
Just as it is difficult for recruiters to highlight their company in the sea of ​​employer branding and recruitment campaigns, it is also difficult for developers to distinguish between the sea of ​​campaigns which content is really useful and which is pure promotion.
I have the impression that social networks have become cluttered with frivolous companies trying to reach quality candidates. - Marko Nikolić, software developer
Social networks are one of the channels that are overloaded, which has produced the opposite effect - instead of attracting candidates, making a too-aggressive campaign - you will turn away candidates.
Various offers are coming from all sides - it's easy to ignore them
According to CodinGame research, more than 35% of surveyed recruiters plan to hire over 50 developers in 2022. Plans at Levi9 are even more intense - by the end of this year they plan to hire more than 200 IT professionals for development centers in Serbia.
Although there are plenty of beginners, the most sought-after are developers with some experience.
This results in massive contact with developers who have any experience on LinkedIn. It's a problem that's been going on for some time and thus discourages developers from actively engaging and even considering the offers they receive through LinkedIn.
Of course, that doesn't mean that the offers that come through LinkedIn are always bad - it's just that they're so burdensome that they don't even look at them anymore.
If we consider a developer with 2+ years of experience, his chat becomes cluttered with offers that look tempting but turn out to be nothing like what was presented. Because of this, they give up filtering the good from the bad offers and begin to ignore social media entirely as a source of possible employment. - Marko Nikolić, software developer
Developers simply don't need to be on social networks because of a job change. In order to actively look for a job, there must be a strong motivation for it, or I hear that some of the factors that are important to me - such as salary, colleagues, project, opportunities for advancement - are better in another company. And that's where I trust people from the industry the most. - Filip Stanković, software developer
Is LinkedIn becoming just another network like Twitter?
Like everything, LinkedIn can be a source of useful information and a channel for education, promotion of your abilities, and acquisition of new clients and employees.
The other side of LinkedIn because often the one where you write about your successes and thoughts that don't have much more value than simple self-promotion - which is not bad in itself but also turns a lot of people off.
I think that searching for adequate candidates on platforms like LinkedIn has become a very thankless job for the simple reason that today LinkedIn has become just another social network similar to Twitter, where the majority difference is that there is a display of the user's work history, his skills and that we upload a CV. - Jovan Zejnula, software developer
What are the solutions?
Considering all the problems and the audience they want to address, the team from Levi9 decided to communicate the values ​​of their company in a non-standard way and to attract the attention of developers with this innovative action.
To achieve this, they had to:
To take a good look at which channels are available to them - and which of them are not oversaturated.
2. To work on employer branding and company culture - it is not enough to attract candidates, you also need to keep them.
This led them to a new, completely innovative campaign in our area that they designed together with the Storyline agency and the team from Burger House Bros.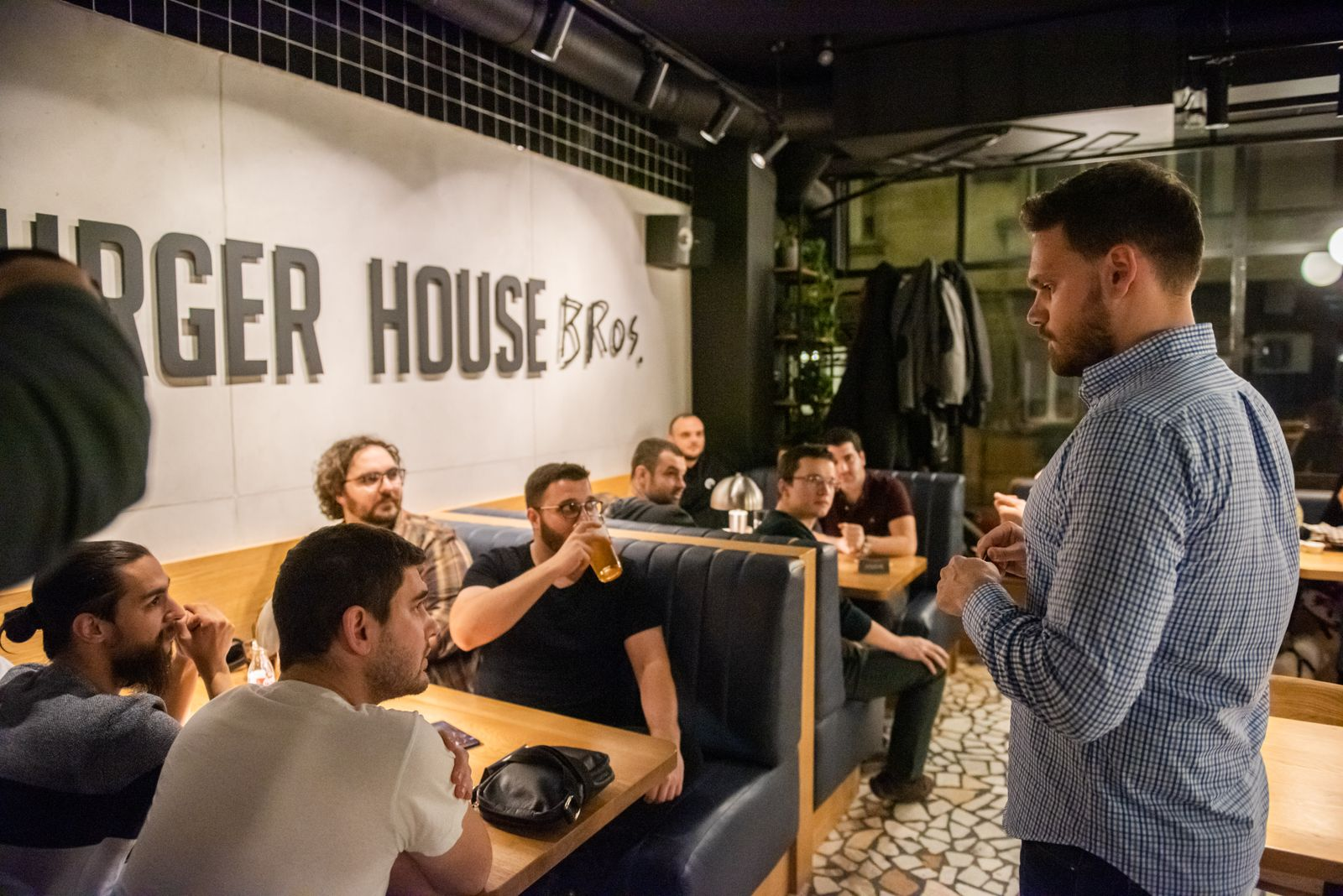 What approaches did they use when creating the campaign itself?
#1 They found an innovative channel for communication
Bearing in mind all of the above, they decided that channel saturation should not be an obstacle for them, but an opportunity for innovation and creativity.
The fact is that the IT industry has its own specificities that often make the job difficult for those who deal with external communications and also open up various opportunities for creativity in that field. - Tajana Paunović, employer branding associate
The channel they decided to test is not that it is not saturated, but it is completely new for our market - the "belly" of developers.
That's how they came up with a completely new, "edible" job advertisement. They decided to create food specifically for developers, made to developer's taste.
To really convey the right message, they decided that the packaging design would include a QR code that would lead directly to open positions in the company. In addition to the QR code, there is also an inserter with all the information if someone missed the message on the packaging.
#2 They involved their employees in creating the campaign
To ensure that the campaign is aimed exactly at their target audience - they involved their employees in the entire process. Developers know other developers best, right?
How were the developers involved?
First of all, they invited colleagues to fill out a short survey to find out what they like to eat the most - the choice fell on burgers.
Then the developers, together with the team from Burger House Bros, chose the flavors to be found in the burger and thus jointly developed the first burger intended for the IT community.
In addition to involving their employees in the development of the campaign itself, this proved to be a good teambuilding activity.
The burger tasting was a great experience. Several people have contacted me to ask if the company I work for is the one that started this campaign. I think this was a great move. - Filip Filipović, software developer
Although a seemingly logical step - few companies turn to their employees for advice when designing recruitment campaigns.
Companies should turn more to their employees for help with recruitment campaigns because they are exactly the ones who at one point were the target group of those recruitment campaigns. - Marko Nikolić, software developer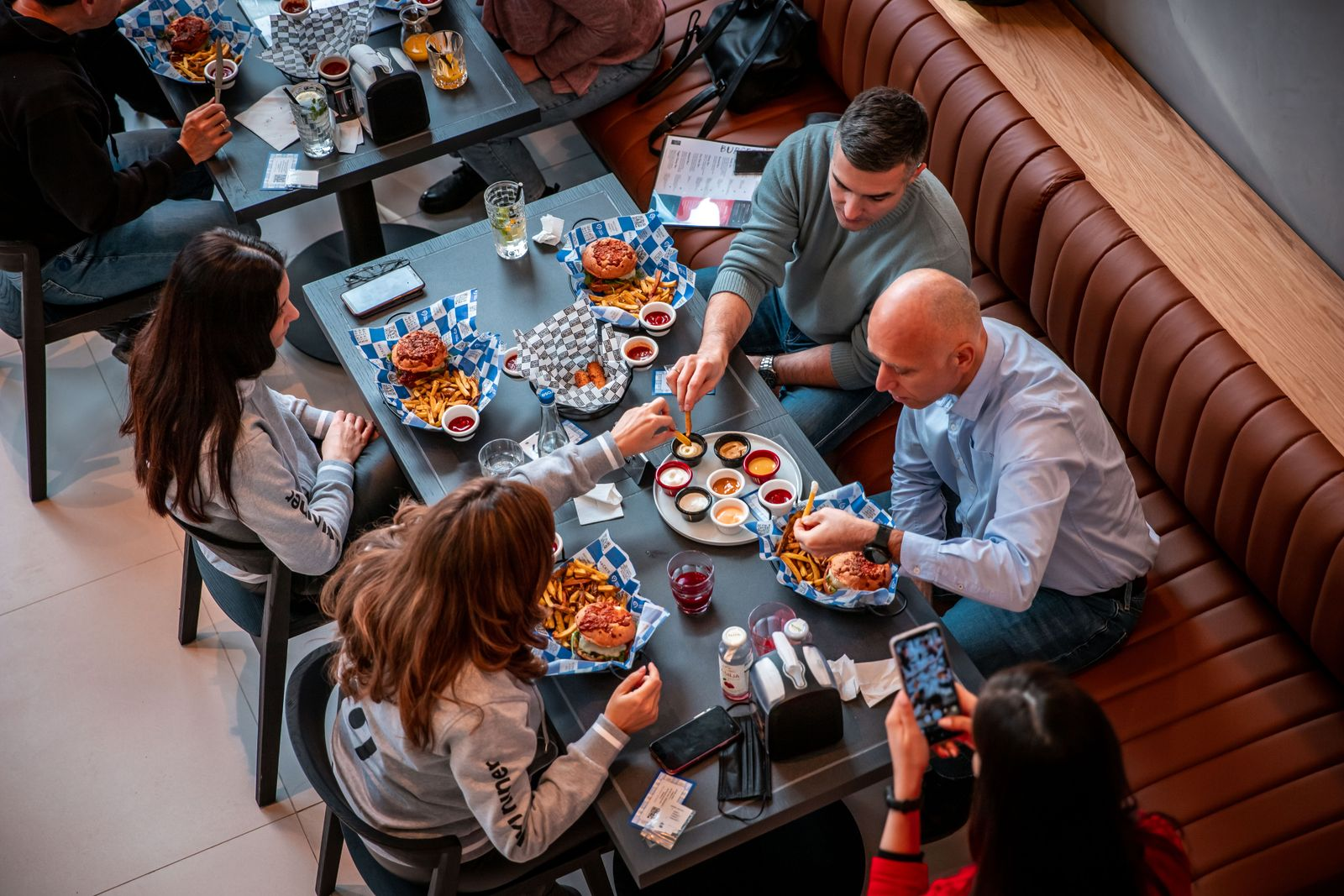 #3 They stuck to their brand
The campaign itself, of course, would not be meaningful if one did not think about the message it sends about the Levi9 company.
The entire campaign was designed in accordance with the company's brand - the burger contains 9 ingredients, the price of the burger is 999 dinars and it is named to represent their company in the true light of the IT community - Hacker burger. Actually, that name was co-created too - someone from Levi9 suggested it during a tasting. Real hack!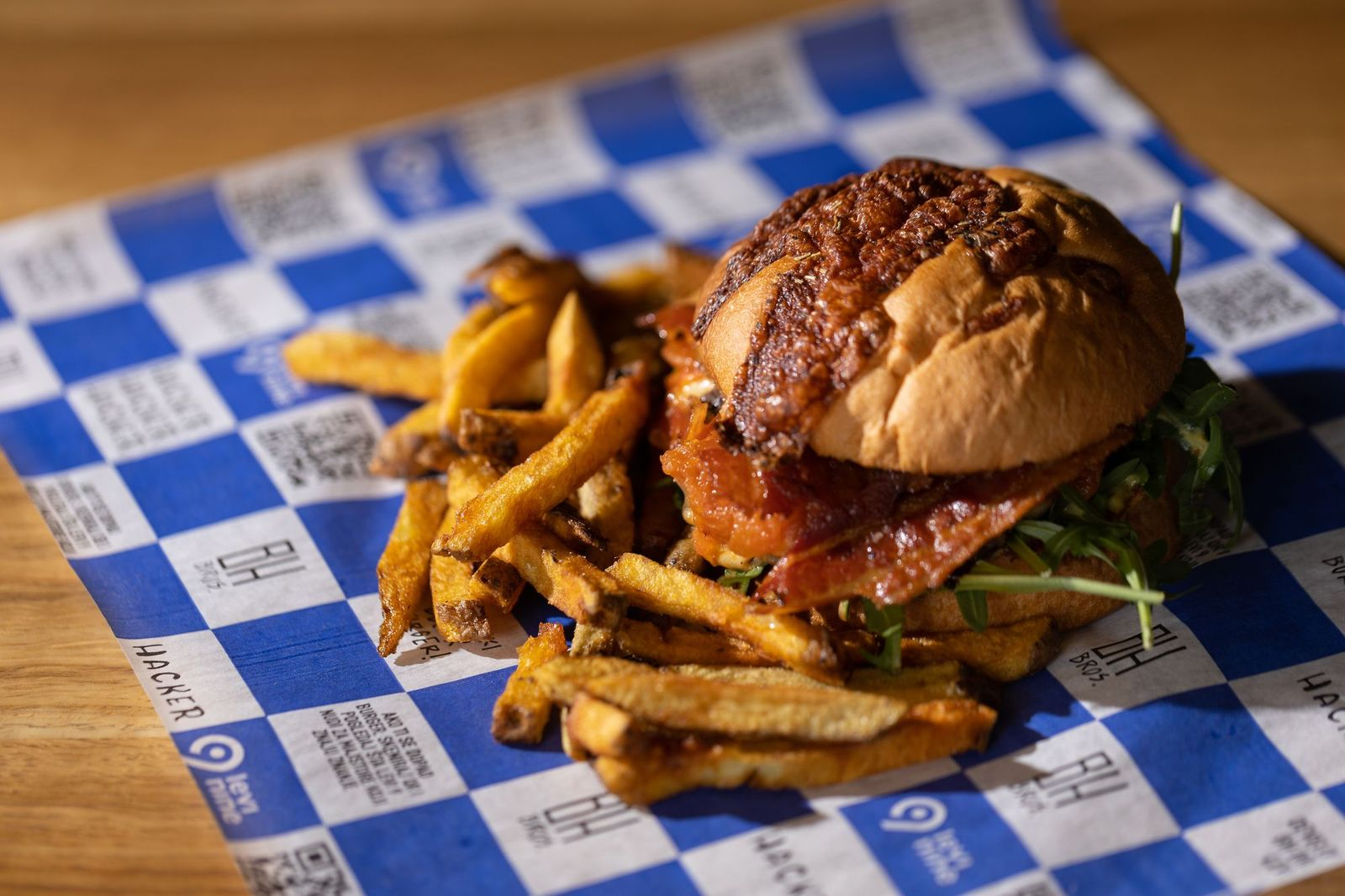 As stated above, they branded the packaging so that it is in line with their brand, but also that by scanning the QR code itself, developers can get to the right information - open positions.
When launching such innovative campaigns, it is important to stay true to the brand you have built in previous years so that you are easily recognized when you conquer new communication channels.
Our main weapon in the market is our brand, what we are and what we want to be. Levi9 was one of the first companies to open its doors to IT professionals on the Serbian market, and what we have learned from this period is to listen to the needs of our people, to protect our people and create an inspiring work environment for them - Jelena Samardžija, Talent manager
#4 They also thought of all other communication channels
Choosing innovative channels does not mean neglecting other, standard channels.
Knowing that there will be others who will be interested in trying the Hacker burger who are not part of the IT community - the packaging also includes an invitation for them to recommend Levi9 to those who are.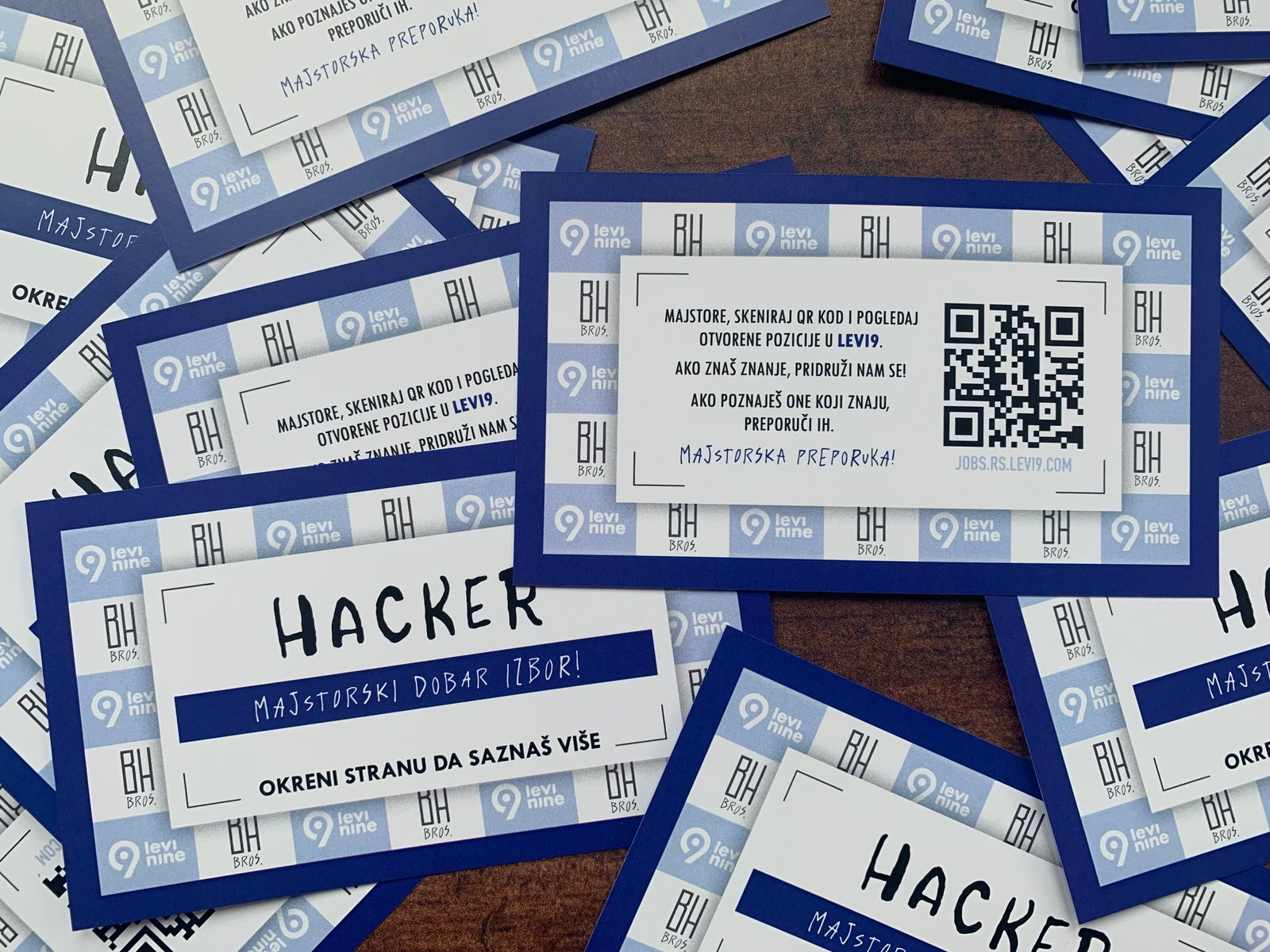 Innovation is important, but it must have a strong foundation
None of this would be possible if it weren't for some of the traditional approaches that are absolutely necessary to do before you start thinking innovatively.
First of all, it is necessary that you have the values ​​that developers are looking for from companies:
Transparency in doing business
Satisfied employees, who will recommend the company because of the conditions it provides
Opportunities for professional and personal development
Competitive salary
Flexibility (hybrid mode of operation, flexible working hours)
Challenging projects
In my opinion, it is much more important to be loyal to what you represent than to follow the hair of potential candidates. Of course, it is impossible to be competitive with age-old methods, but you should not exaggerate either. - Jovan Zejnula, software developer
In the end, it's always important to developers that you provide value as a company - the channel you use to reach them is not the most important, but the content you share with them.
You can try the Hacker burger until March 14 2022, and if you happen to miss the action - you can always look at the current Levi9 ads on the Joberty platform!
Join the newsletter to receive the latest updates in your inbox.