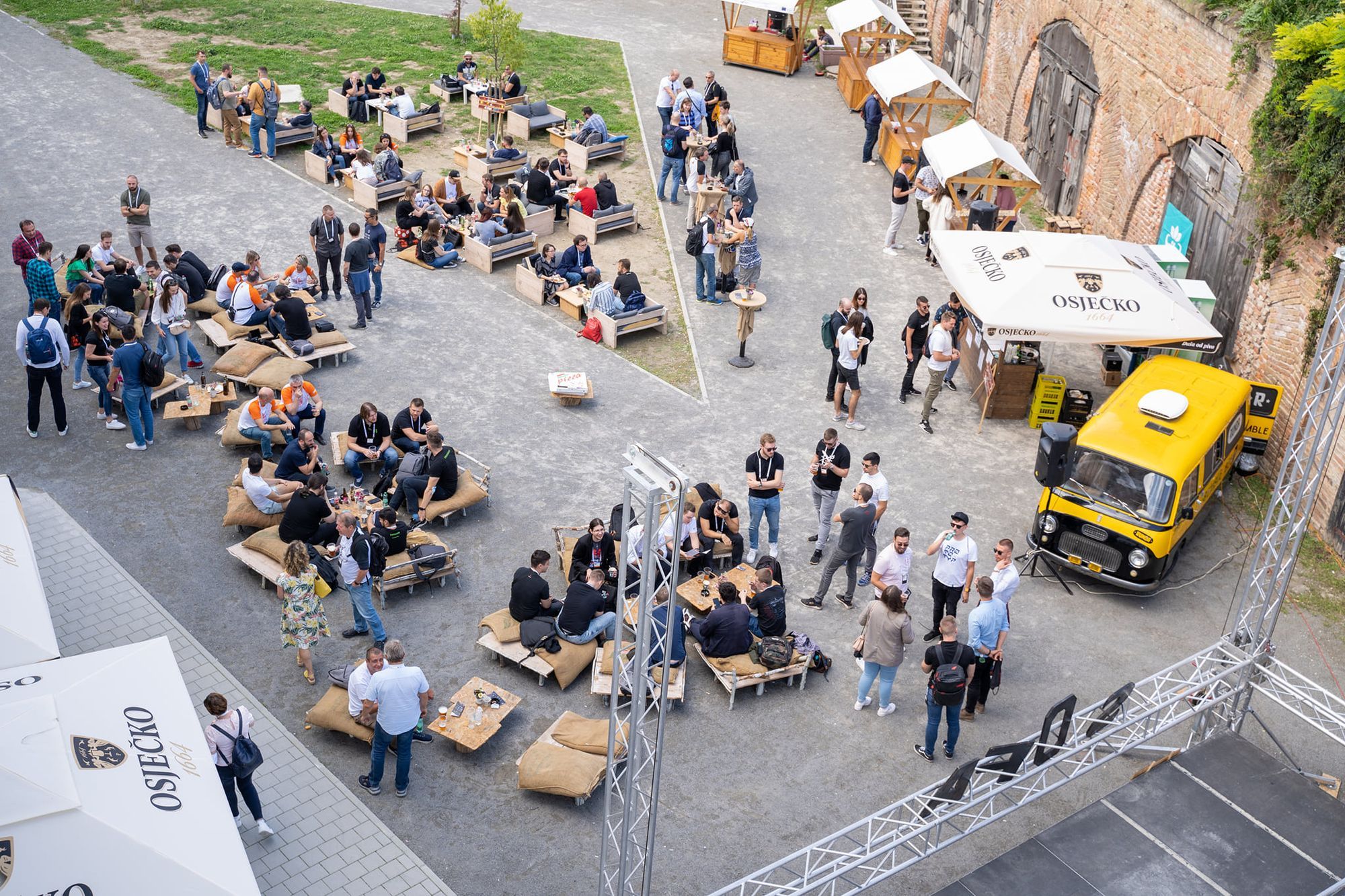 How to make your IT conference stand out from the rest?
How to make your IT conference stand out from the
Going to tech conferences has become a standard practice for the training and networking of IT experts - both in the world and in our region. Conferences often offer excellent lecturers and workshops and often represent an opportunity to escape from everyday life and regular work.
IT conferences are popular - and this is the reason why some of them become established and attract an increasing number of visitors year after year. However, experts who often go to conferences sometimes lose motivation for them because most conferences are the same: the order of lectures in large conference halls and the order of socializing events with catering in the lobby of the place where the conference is held.
How to highlight your IT conference and how to make it different from others? How to provide an unforgettable experience to the participants and make them look forward to coming to your conference next year as well?
For advice, we asked the organizers of KulenDayz, the largest IT conference in Slavonia, Croatia which will be held again this year from September 2 to 4, 2022.
1. Choose an affordable but attractive location
When organizing a conference, it is important to consider where most of the participants come from. Thus, large international conferences are held in locations that have good traffic connections with the rest of the world. If it is a smaller conference, it is good that it is held somewhere where it will be as easy as possible for everyone to get there.
However, to make the conference different from others, offer the participants to spend part of the conference in an interesting location. Such unusual locations for IT conferences will make the experience of participation unforgettable.
2. Give participants a local experience
Each IT conference will strive to be useful for the participants and provide them with the opportunity to improve professionally. However, why not use the opportunity and introduce them to tradition and local customs during moments of rest from workshops and lectures?
The specific characteristic of this IT conference can be read from the name KulenDayz. Along with local delicacies such as kulen and rakija, this conference aims to bring Slavonian hospitality and excellent gastronomic offer closer to the participants. The participants always respond very well to that aspect of the conference, and that's why they decide to come next year as well.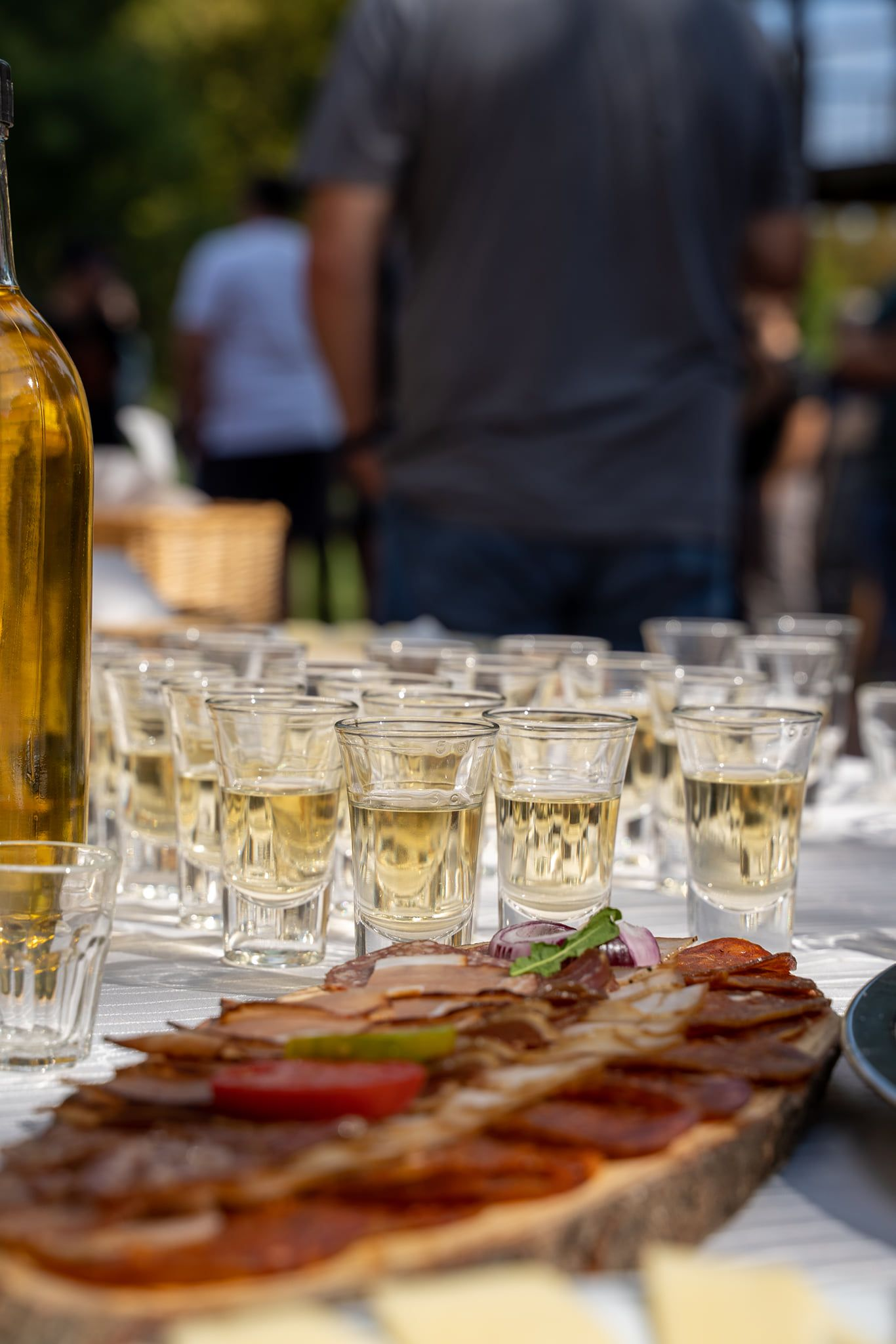 3. Include fun in the program - with the aim of strengthening team relations
People from the same company usually spend their free time together during the conference, relaxing or socializing over a drink after the lecture. If you want to make your conference stand out from others, you can include entertainment in the conference program itself.
How? The KulenDayz team has a proven recipe. As in previous years, on the last day of the conference, Slow Down Teambuilding is held. There, teams from different companies can socialize with different fun activities like cooking, canoeing, archery, and more. Friendly competition with other teams strengthens team spirit, and unusual activities will help the conference to be remembered for a long time.
4. Ensure a variety of main conference activities
Conference lectures are an extremely useful source of new knowledge and improvement techniques - but sometimes a series of lectures after lectures leads to a lack of focus and fatigue.
This is why KulenDayz decided to add pre-conference workshops to lectures by top IT experts. This type of activity takes place in smaller groups, where there is a greater possibility of interaction with the workshop leader, and it favors people who learn from concrete examples. Thus, the lectures themselves, in addition to the workshops, will be more interesting for the participants.
5. Offer interesting lectures on current trends
The KulenDayz program this year includes as many as 13 lectures and workshops related to an increasingly important topic in the IT world: security. In addition, the emphasis of the entire conference will be on cloud computing.
In addition to current trends, KulenDayz also covers several thematically specific areas. One or more tags are added to each lecture and workshop: Project Management, Game, Dev, .Net, Frontend, Data, Blockchain, Design, AI, Office365. It is interesting that experts will be able to deepen their knowledge of a certain field, but also participate in those lectures that touch on several fields. Thus, their knowledge will be put into the context of projects that require wider collaboration.
6. Facilitate networking in a relaxed atmosphere
Business cooperation, especially in the region, rests on a pleasant and relaxed atmosphere. Therefore, create opportunities for the same at your conference!
Networking can be forced and restrained. If you want to make your conference special, follow the example of KulenDayz - the relaxed atmosphere and the Slavonic tradition of hospitality contribute to making everyone feel comfortable. In such an atmosphere, people first connect as people, which is followed by solid business cooperation.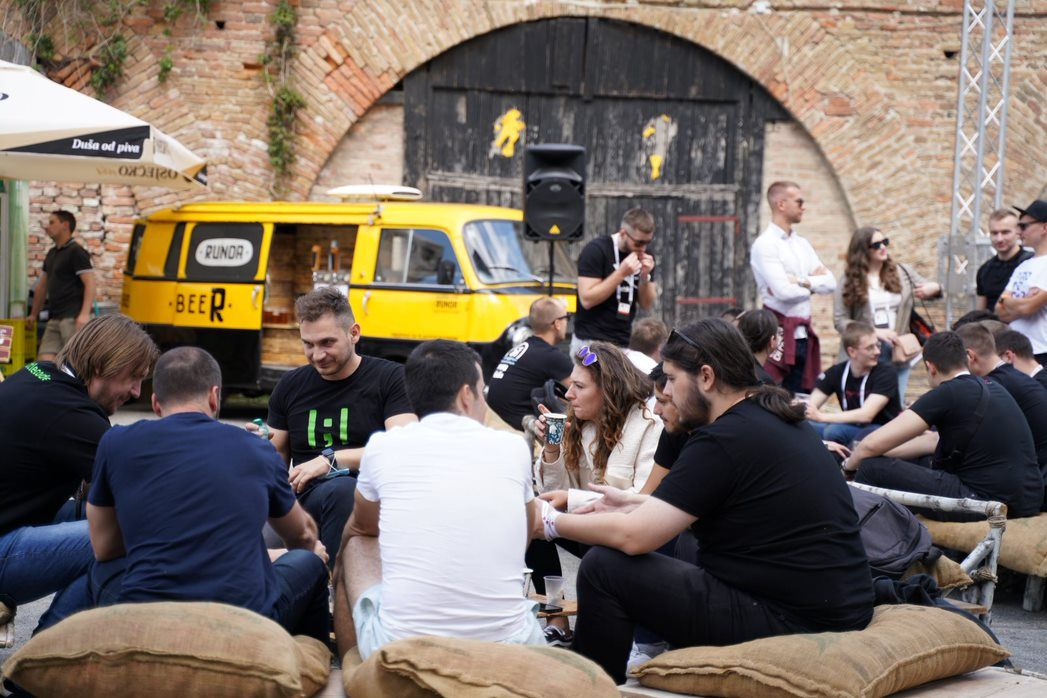 7. Enable parents to bring their children - and for the children to have fun!
IT conferences often last beyond regular working hours and therefore sometimes cause problems for parents with children. At KulenDayz, they figured out how to use it to add the X factor to their conference and created KulenDayz Kidz - sponsored by EPAM this year.
This program is intended for school-age children. Children from the first to the fourth and from the fifth to the eighth grade can try out new learning tools and socialize with their peers in an interactive and fun way. It is an ideal way to get them interested in IT and explain in more detail how the technology they use works.
In addition, of course, it also solves the headache for parents, who can devote themselves carefree to their part of the conference.
Come to KulenDayz and enjoy the conference in the Slavonic way
This year's edition of KulenDayz takes place from September 2 to 4, 2022. On Friday, participants will be able to take part in pre-conference workshops at attractive locations.
The main conference day - Saturday - is reserved for lectures on the premises of Stara Pekara in Tvrđa, followed by the well-known after-party.
Sunday is reserved for slow-down team building, which the conference participants of previous years are looking forward to, and have nothing but words of praise.
The registration fee ranges from HRK 300 to HRK 1,500 and depends on the number of days you participate, while the KulenDayz Kidz program and tickets for students are free. This conference was recognized by the city of Osijek and the Osijek-Baranja County as an event of regional significance that increases the visibility of the entire region of Croatia.
This IT conference full of unexpected activities that take place in the beautiful nature of Slavonia is a good opportunity to enrich yourself and your team with new professional knowledge, but also to simply enjoy yourself.
Find out more about the KulenDayz program and get tickets here.
Join the newsletter to receive the latest updates in your inbox.