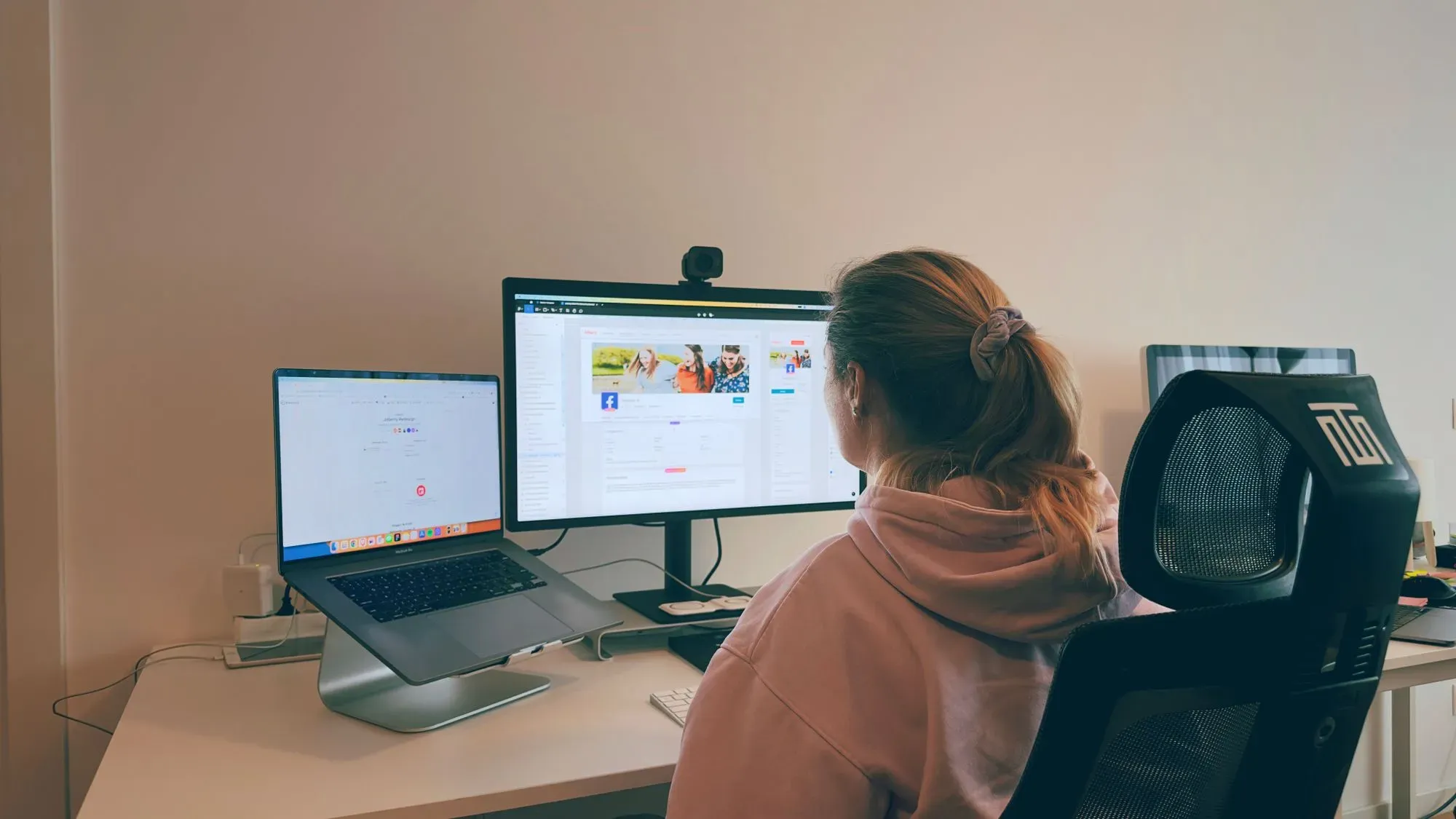 Good design is much more than simple aesthetics
Good design is much more than simple aesthetics Jo
Joberty 2.0 - redesign story
We met the Joberty team at the end of last year after they received recommendations for our work from several sources. They were very clear in their goals: They wanted a new UI that would be modern but still Clean & Simple - a guideline they firmly follow. In addition, they wanted improved UX for several key functionalities and design suggestions for functionalities that were still on the roadmap at the time. But most importantly, Joberty should look great on all screen sizes and devices..
For us, creating a new visual identity for a platform used by almost the entire IT community in Serbia and the region meant proving ourselves and winning among the best. Although we have a large number of projects behind us, this was a special kind of challenge - one where you feel like you're learning everything you know all over again.
The role of Product Designer in designing a product
Many will dispute the need for the Product Designer's participation in the creation of a product, which is not surprising, given the very vague interpretations of this role. Additionally, the role of a Product Designer varies considerably in terms of team structure, the product they are working on, and their experience or seniority. Another important factor is that the term Product Designer carries different responsibilities for different companies or teams.
In general, the Product Designer's responsibility is to translate all information coming from the perspective of business strategy and user goals into a design that strives to meet all business expectations. Creating a beautiful interface is one part of it, while the majority of the work is actually creating the entire product-user interaction path, spotting problems, working on solutions, and analyzing and testing solutions. Therefore, good Product Designers create solutions that not only look nice but are easy to use, and intuitive and create that "stickiness" moment with users, which makes them want to come back.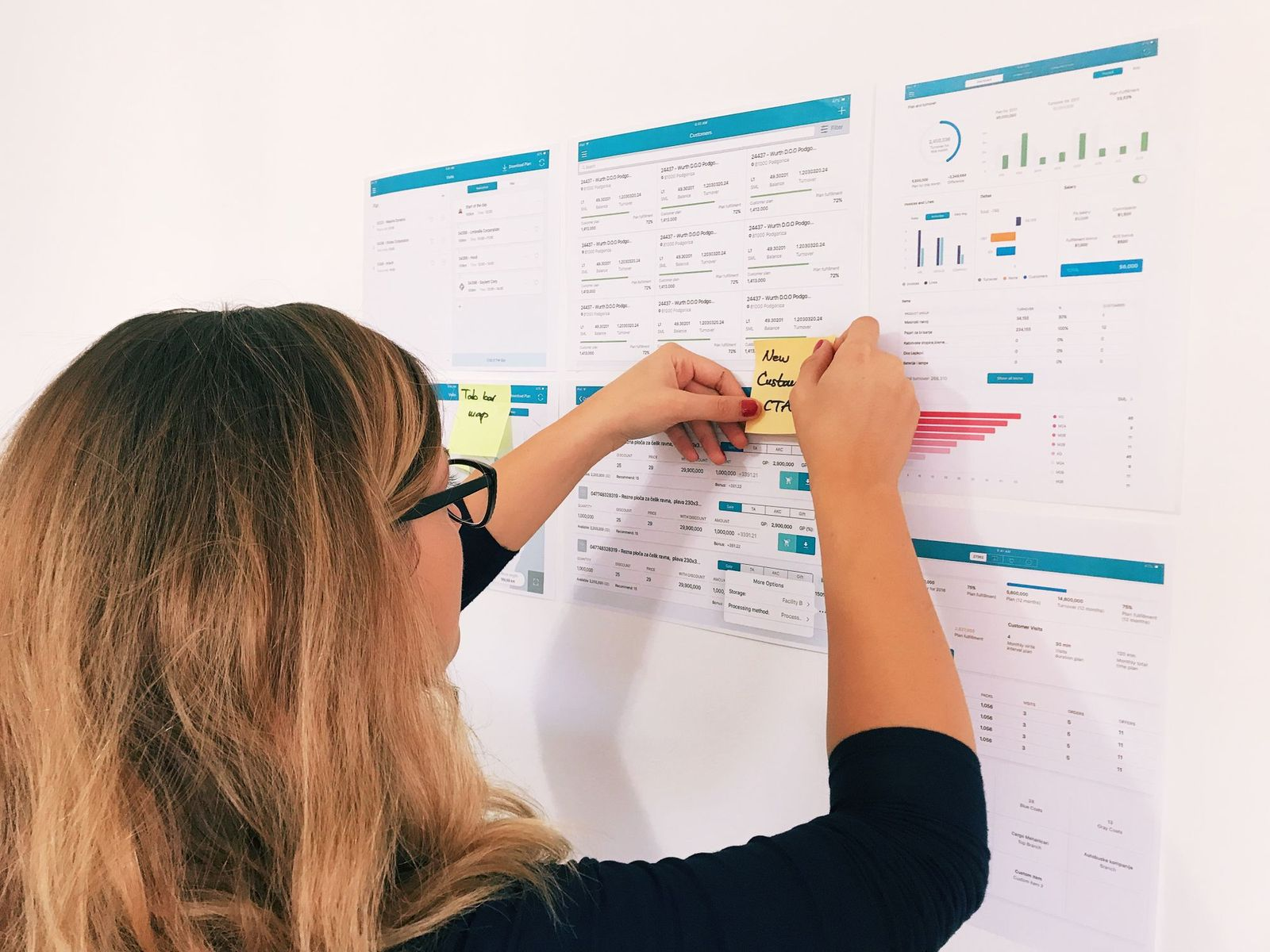 The Joberty team clearly recognizes the need for a Product Designer during the product development process. This means that on the project of creating the new Joberty look & feel, we worked together on product discovery, researched sources of inspiration and finally decided together which solution would be final.
Mutual respect between the people on the project and clearly set goals allowed us to quickly find a common language, identify problems and offer solutions that we are sure will be positively realized for the users. One of the most important things in design is communication, and this not only makes the whole process much easier but is also necessary for the end result to meet the planned goal.
Good Product Designers are created thanks to work, mentor, research and community
Given the unclear boundaries of where the work of a Product Designer begins and where it ends, it will not be easy for anyone who decides to take this path. Especially if you want to be the best at what you do. What is the formula for success? In our opinion, good Product Designers are created thanks to:
Work - Constant work with clear goals where users come first. It is necessary to have a clear picture of what the designer achieves with the new solution, what is improved and always be able to clearly describe and explain his design. These things come with experience where overall work is the biggest factor.
Mentor - Is there to offer experience, advice, and guide the person to understand their task in the best possible way. This significantly improves work efficiency.
Research - Resources and answers to many questions have never been more widely available. Research offers answers to many questions, and is very useful in all phases of design. This is a crucial factor that influences a designer to improve his skills.
Community - It's great to feel part of something, mutual sharing of experience, advice, communication about design and space to communicate your opinions turn out to be very positive for most designers.
Now that we have a project - Joberty 2.0, we know the role of a Product Designer and what makes a good Product Designer, we can start working. The basic principles we apply in our work are:
Understand
Prototype
Build & Launch
Quite logically, each step is a causal consequence of the previous one, so you cannot make a good design without first understanding the problem it solves, the target group, the needs of the business and the goals of the users. But also to fulfill these principles there are different methods that can be adapted, combined or completely ignored according to the specific project being worked on and the needs of the clients. Some of the methods are:
Mood board
- A collage of images, fonts, interactions, icons and all the details that can help create the look & feel we strive for with our designs.
Service Design Blueprint
- A diagram that visualizes the relationships between different service components. People, products, and processes that people go through when using a given service.
Information Architecture
- A diagram to help organize all the content. For example the pages or sections of the website and how the user moves from one section to another.
Wireframes
- Sketches to quickly test multiple ideas.
Prototype
- An interactive version of the design that simulates how the final product could look and therefore provides better feedback from test users.
These are just some of the methods, and while working on the 2.0 project we noticed that we moved quickly through the Understand phase. Firstly, because we know very well the target group of Joberty and secondly because Joberty knows very well the needs of the target group, its affinities and problems.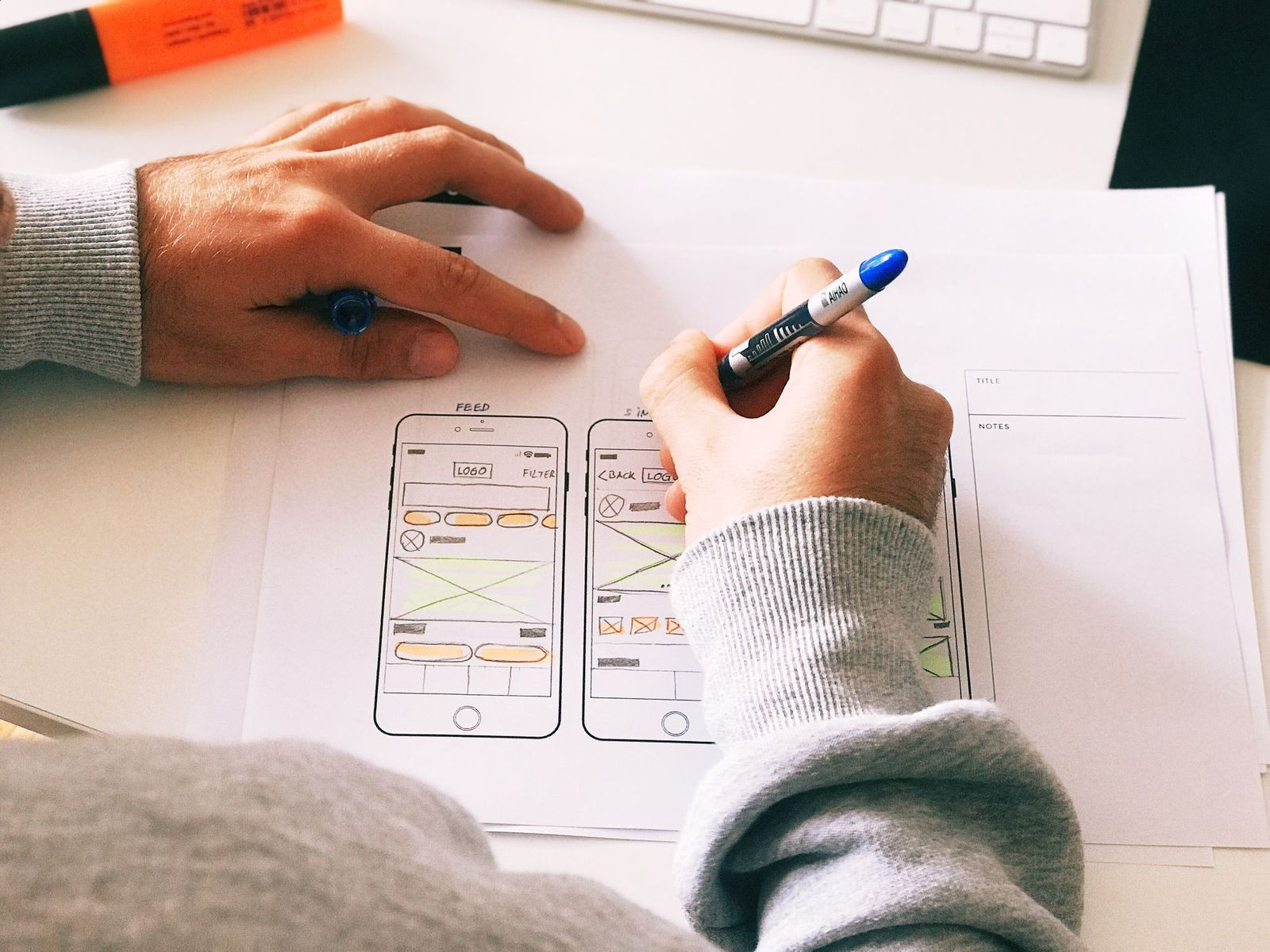 What is so much better in terms of UI/UX in Joberty 2.0 and how does a good UI/UX affect the success of the whole product?
Joberty 2.0 is a special story that starts a revolution among employer review platforms with new types of reviews, not only in our region but also in the world. But from a UI/UX point of view, the important segments of improvement are:
Improved and refreshed interface to adapt to ever-changing trends
2. Redesigning elements with the aim of unifying the entire content and enabling a clearer visual hierarchy
3. The mobile version of the site for mobile devices that required special attention. All in order for users to have a better and easier experience in finding information.
In general, a good UI/UX significantly affects the experience and satisfaction of users, which further reflects on the success of the product and the overall business. The first impressions that happen with the product are related to the design itself. The benefits of an intuitive design that offers users the opportunity to carry out their process in the easiest possible way are reflected in happy users, who are the most important for further success. Based on all metrics, performance, analysis and previous experience, it is up to designers to offer solutions that encompass all company and user goals.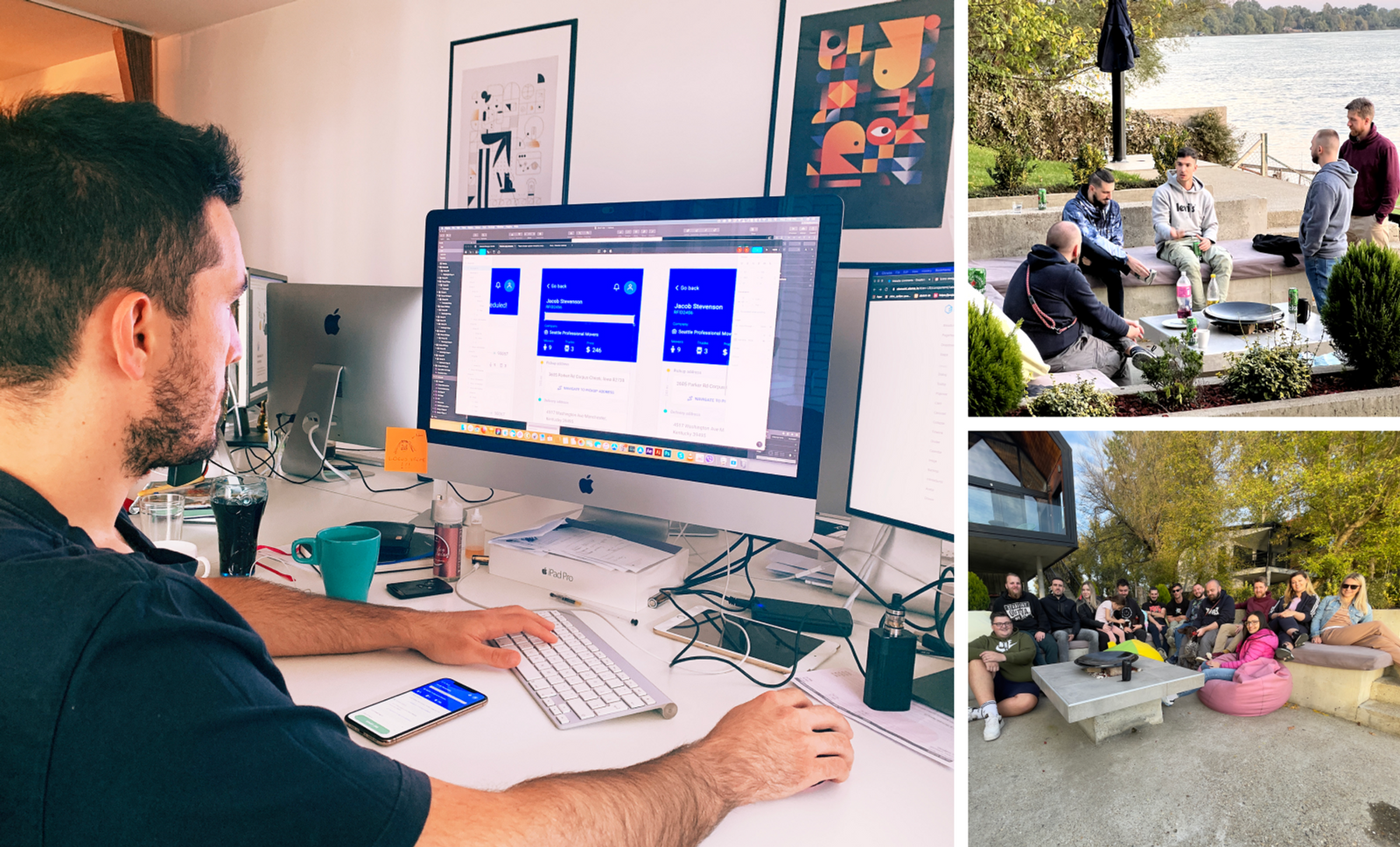 Made Tight way
Made Tight is a design studio that looks forward to every client and successful project, especially when we are all proud of the final solution, as is the case with Joberty 2.0.
We see our studio as a group of like-minded people who want to offer the best product design, quality website solutions and branding. Assembling and maintaining a design team is not an easy job, and often for startups and products with smaller teams, they represent an ideal combination where external partners are in charge of design. Advantages such as experience, flexibility, scaling and the ability to present the entire design solution offer a collaboration that allows design studios to have a bright future for that model.
Made Tight has a couple of things that we see as the foundation of our company. Work on great projects from different industries, great environment and mutual satisfaction of employees and clients. It's not something we just write, but things we actively stand for every day.
Join the newsletter to receive the latest updates in your inbox.