From zero to hero: How the Salesforce team grew in Serbia
From zero to hero How the Salesforce team grew in
Creating a new team with people who have experience in the field you will be working in is a challenge.
Creating a new team with people who don't yet have experience in the field you will be working on is… A big challenge.
That didn't stop us from trying.
We at Merkle saw the potential for the development of the Salesforce team in Serbia and decided to go for it.
What is Salesforce?
Salesforce is a CRM platform that has a wide range of solutions that help businesses communicate more easily and effectively with their customers - from sales, and marketing, to customer support. Salesforce is used by over 150,000 companies, both small and large like T-Mobile and Unilever.
Since the beginning of the pandemic (read: increasing the need to move to online solutions), Salesforce has recorded a growth of 24.27% compared to the previous year. As the need for Salesforce grew in the market, so did the need for Salesforce experts, with the growth of as much as 38% in the period from 2020 to 2021.
The need for Salesforce developers, consultants, and other positions is constantly increasing in order to fulfill all the needs of businesses that are increasingly diverse and have increasingly complex needs. It is assumed that by 2024, 4.2 million positions in the market will be related to the Salesforce ecosystem.
How does our story begin?
Our story begins in 2019 - when we saw the potential for the development of the Salesforce team in Serbia.
In Germany and Switzerland, there was already a Salesforce team consisting only of consultants.
We saw the potential for team development in Serbia in the fact that there were other teams in which talented Frontend, Java, and .NET engineers worked. As we knew that our colleagues were versatile, we believed that with them we would be able to establish the first Salesforce team in Serbia, which will consist of developers.
And so we took our first steps.
We determined which colleagues from the existing teams would form a strong basis for the future Salesforce team in Serbia. Two fellow engineers from Adobe and the Frontend team accepted that challenge and became the first members of the Salesforce team in Serbia.
They went through intensive Salesforce training and that's how our Salesforce team officially started working.
Although small (four team members), we managed to successfully deliver parts of the projects. We had limited opportunities due to both a small team and a lack of experience.
But we showed good potential for further development.
That's why a software architect from Switzerland joined us at the end of 2019 to help us structure and standardize our approach to developing Salesforce solutions. In addition to technical support, he was a support to the team and someone with whom we could exchange experiences and knowledge.
As the team grew and developed, we got an official team lead who helped us reach our full potential.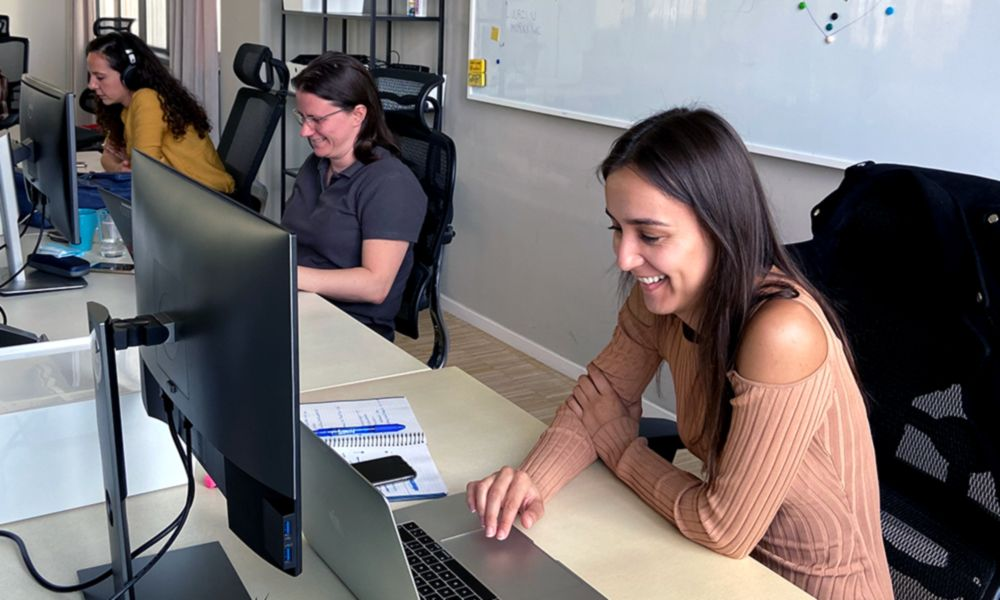 Where are we now?
Despite the pandemic slowing down many aspects of our lives – our Salesforce team continued to grow. Today, in 2021, we have more than 20 members, and it consists of developers and consultants, specialized in the core platform, but also in other Salesforce products such as the Marketing cloud. We are part of a large network of over 350 Salesforce experts within the Merkle DACH company.
Our team is constantly growing and developing, which can be seen by the fact that today we can offer a complete architecture that meets all the needs of our clients' businesses - consultants represent available functionalities, and developers deliver custom solutions and implement complex automation.
But we don't want to stop there - we aim for our Salesforce team to have all the necessary knowledge to deliver the entire project for clients from start to finish, from the initial idea to the go-live phase and further development.
Would we change anything?
Although we are proud of our growth and our story - our team would not be what it is if we did not look back and see what we could improve.
Perhaps one of the more significant missteps we made was spending too much time looking for engineers and consultants with Salesforce experience – instead of using that time to train great people without that particular experience. It was our lesson learned, and that's why we decided to start our own "school".
Given that the number of Salesforce experts in Serbia is still small, and the need for them is constantly growing - we decided to launch a six-month internship program for Salesforce developers. The practice is based on materials provided by Salesforce's Trailhead learning platform. In addition to theory, interns do tasks with the help of colleagues in senior positions. The goal is for practitioners to acquire, in addition to a strong theoretical foundation, effective work habits and learn best practices from senior colleagues.
Although the internship is currently only available for Salesforce developers, we plan to introduce an internship for Salesforce consultants in the near future.
In addition to the already established practice for developers, in 2021 and 2022 we will focus on establishing cooperation with faculties in Serbia, so that students can become familiar with the Salesforce platform and encourage them to become part of the Salesforce community in Serbia.
Why did we succeed?
You will get two answers - one technical, one team-oriented.
By combining the technical knowledge of our colleagues who have a background in Adobe, Java and .NET technologies with the knowledge of Salesforce experts who have no experience in programming, we achieved a knowledge exchange that shaped the expertise of our team.
On the other hand, our team spirit gives us the desire and strength to develop together and to celebrate our successes, both as individuals (each certificate is a joint victory) and as a whole team. Team support, facing challenges, learning together from mistakes and looking for new solutions is what has always pushed this team forward - and we don't plan to stop.
So, if you want to be part of a team that is constantly growing and improving, apply and start your career as a Salesforce expert!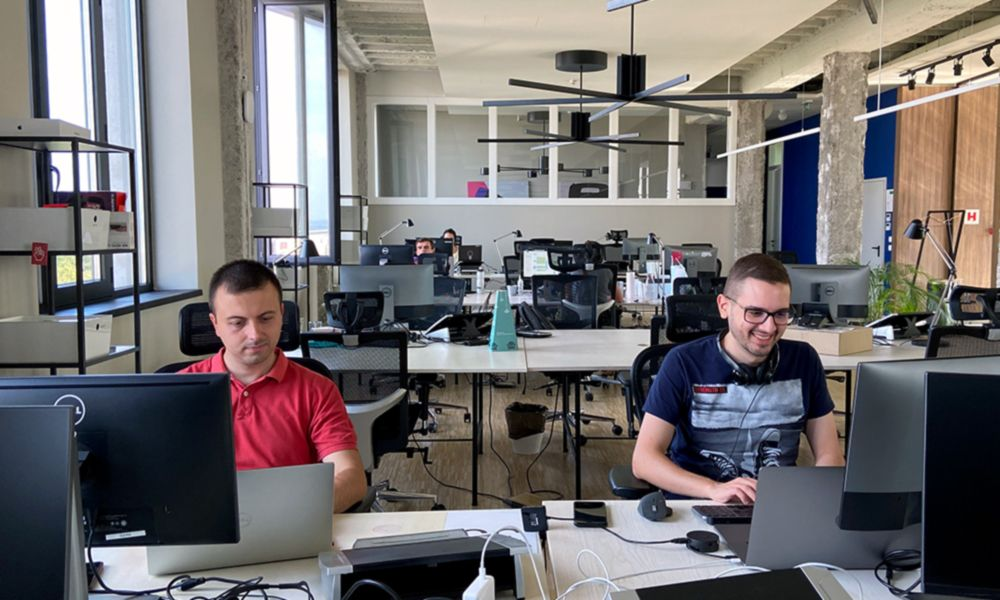 Join the newsletter to receive the latest updates in your inbox.