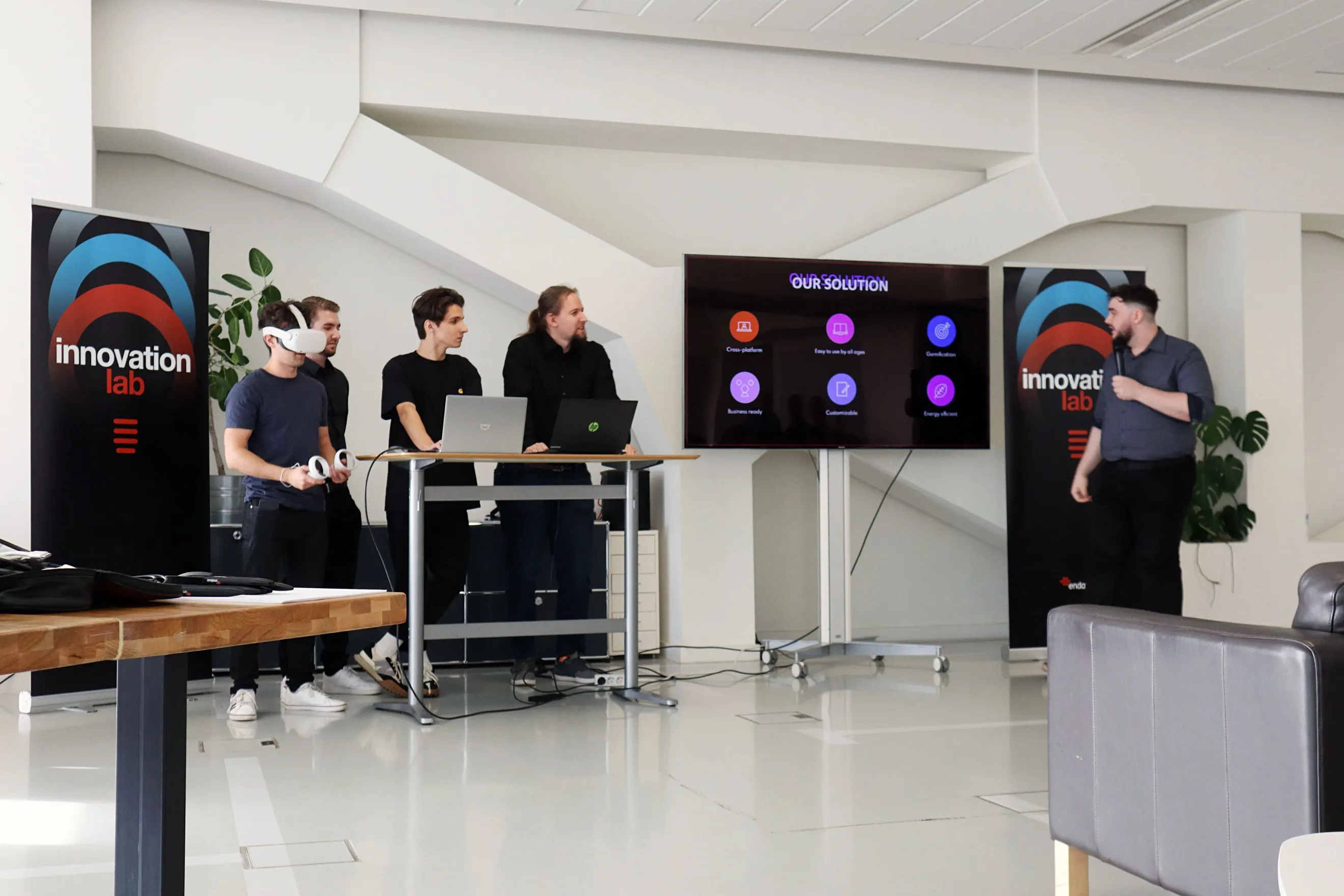 Empowering Employees Engagement: The Key to Unlocking Companies' Innovations
Empowering Employees Engagement The Key to Unlock
Fostering an innovation-driven environment enables companies to stay agile, efficient, and adaptable, paving the way to success. It is not only that such an approach unlocks fresh perspectives and solutions but also brings advantages both for the business and employees.
While, by creating a culture of innovation, companies can gain valuable insights and competitive technologies, they also create an appealing workplace for employees, enabling businesses to remain competitive in the talent market as well. Such a culture empowers employees' engagement, to proactively seize initiatives and explore new opportunities.
Ways for applying innovation culture concepts may vary among companies. To delve deeper for a comprehensive understanding of such advantages, we turn to Endava, a prime example of how innovation culture can be seamlessly integrated at multiple levels through a global framework.
Innovation initiatives that challenge employees
Although there are different initiatives and innovation rooms in various Endava's locations, allowing employees to experiment and share their knowledge on innovation, the main reason we reach out to them is their annual Innovation Lab Competition, one of the leading events organized by its Global Innovation Community.
As the biggest internal event, this initiative enables Endavans to participate in a global competition and showcase their technical skills & creativity. The main objective is to promote innovation within the company while encouraging Endavans to generate ideas & out-of-the-box solutions. It gives them a chance to work on technology and in roles they might not have a chance to do on their assigned commercial projects.
💡
Each year, the Innovation Lab organizers tweak the core event theme to respond to the company's strategy, the external market, and industry trends.
From local to global - how did it start?
Historically, many of the Endava locations used to run hackathon events in their local community to generate awareness of Endava and identify talents who could work for the company. Endavans provided feedback that by running these events outside of Endava, many of them would like to participate in a similar event within the company. This created the original concept of the Innovation Lab.
Starting with a few local events in 2011, it began as a two-day weekend coding competition, where teams coded and presented their ideas to a jury to determine a winner to be awarded. As Endava evolved as a company, more locations were added. Winners from the Local events participate in the Regional events and the teams winning Regional heats get qualified for the Global Final Innovation Lab, happening yearly in Endava.
- Learning year by year, we have enhanced the event to the level of today, when several thousands of people across all the regions where Endava operates: Europe, Adriatic, Americas, and Australia, get engaged and compete in the Global Innovation competition. In the last years there were 75+ teams competing yearly in the event - stresses Simona Tanislav, Innovation Manager at Endava.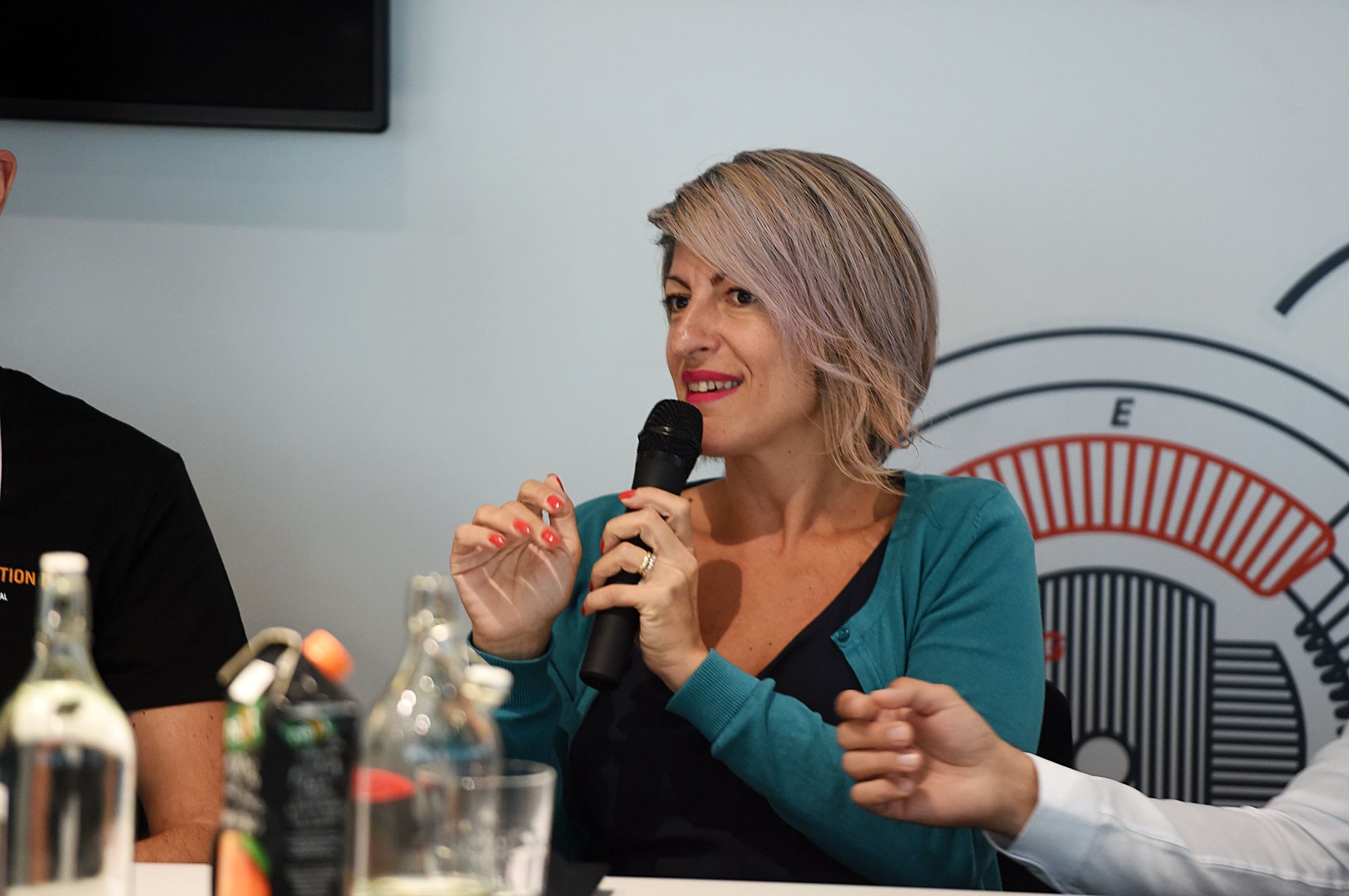 Positive impact on participants
The main aim of the Innovation Lab is to give Endavans the possibility to develop their skills, engage with innovative technology, a piece of software or hardware that just appeared on the market, which they perhaps wanted to try for a while but could not find the right time to do so. It is the chance to go the extra mile while enjoying a fun event and socializing with peers across the globe from all the Endava locations.
Laura Abramović, Miljenko Marković, and Robert Baričević Petruš, all Android Developers in the Croatia team, joined the competition to learn new technologies and get quality mentorship. According to them, the goal of their project 'Vehicle diagnostics assistance' was to create an application that would connect car diagnostics with AI, helping drivers stay safe and informed on the road, as well as navigating them to the nearest mechanics/gas stations.
- We wanted to gain experience in developing Android Automotive OS apps and integrating AI into our systems. Innovation Lab was a challenging project that helped us enhance our research, organizational, and development skills, and share what we've learned with the rest of the team.
After the competition, all finalists' prototypes have the chance to become active innovation projects, get funding and support from the Internal Projects Group (IPG) to finalize their prototypes & bring their ideas to life in Endava.
In fact, as stated by the company, all Endavans that have innovative ideas can come to IPG.
- There is a straightforward process we have internally: people can submit a business case, explain their innovative idea, and ask for support for developing the project. The IPG members will analyze the proposal, give feedback, and ideally approve it, allocate funding, and offer support for the actual delivery activities needed.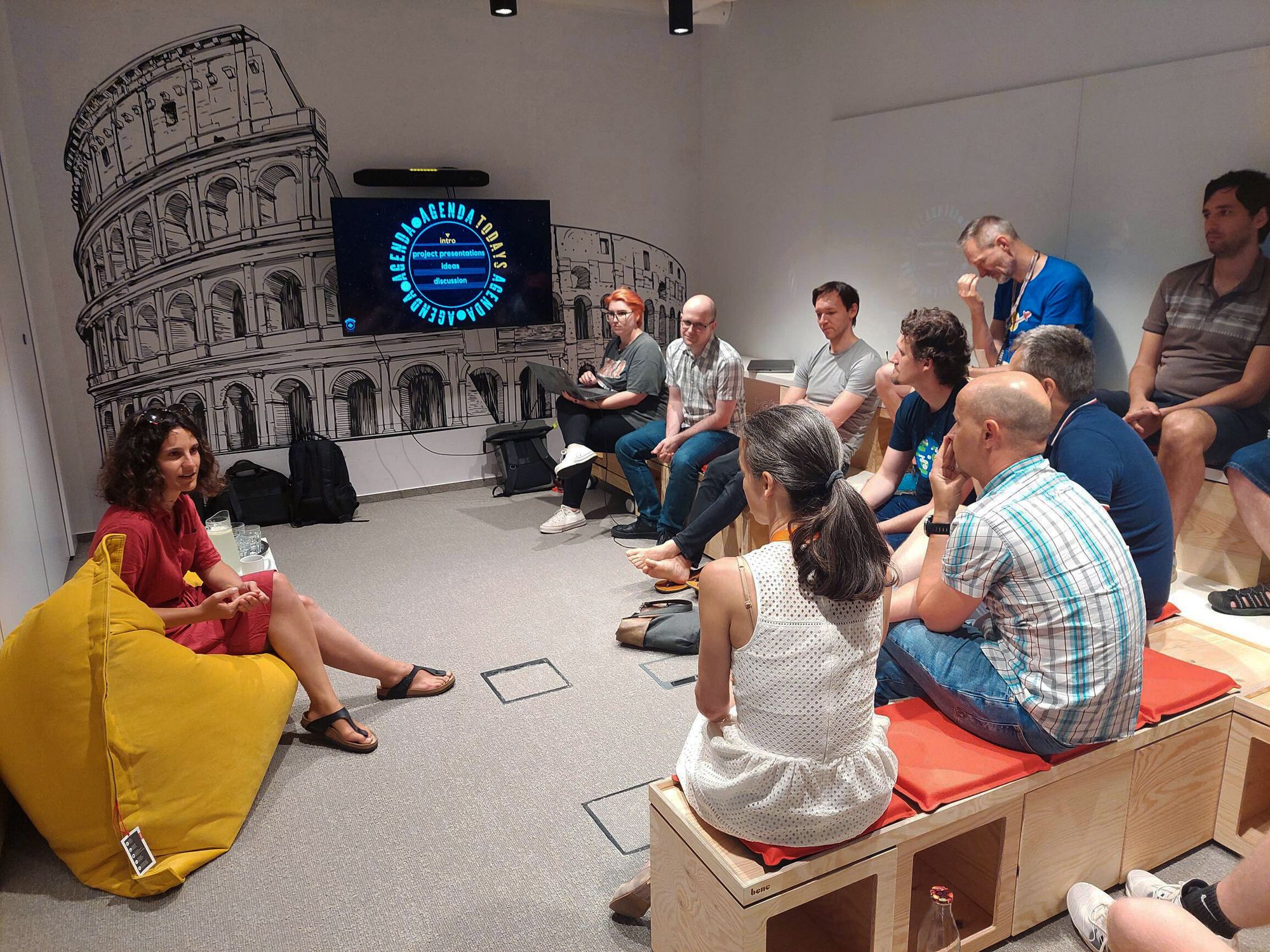 Interactive nature of activities
We were curious about how the process of preparing for the competition looks from the participants' perspective.
The intense days leading up to the Innovation Lab Global Finals in Berlin, for the QuickStart team's journey was nothing short of a whirlwind. With their project on the cusp of presentation, they decided to embark on some last-minute code enhancements, turning their hotel room into a makeshift coding hub the night before the finals.
As they explained, the morning of the big day found them on the U-Bahn, laptops open, and code revisions in full swing.
- The journey had been a rollercoaster, filled with late-night coding marathons and on-the-fly code adjustments during their subway ride. Yet, every moment was worth it- the whole team agreed.
Integration factor for new hires and company culture
Besides being a refreshing experience where employees can develop ideas and possibilities for exploring and implementing cutting-edge technologies, the Innovation Lab plays a significant role in integrating new hires and fostering a sense of company culture at Endava.
The event is open to all Endavans, regardless of their level or tenure within the company, and this inclusivity sends a clear message to new hires that they are valued members of the organization from day one. They get to collaborate with colleagues from various disciplines, helping them build relationships and gain insights into the diverse skills and expertise within the company. This cross-functional collaboration promotes a culture of teamwork and unity. Moreover, it encourages and supports cross-location collaboration which also allows new hires to connect with colleagues from different regions and foster a global sense of belonging.
As the Innovation Lab aligns its themes with the company's strategy and industry trends, it also provides a platform for new hires to gain a deeper understanding of Endava's mission and direction.
💡
The Innovation Lab is a clear embodiment of Endava's commitment to innovation that reinforces values of creativity, problem-solving, and pushing boundaries.
- Pairing new hires with experienced mentors during the Innovation Lab can extend beyond the event, providing new employees with ongoing guidance and support as they settle into their roles. It also reinforces a culture of knowledge sharing and growth within the organization.
Building Innovation Community
- Inno Lab is a great opportunity to step away from the daily routine of long-lasting, never-ending projects and build up something totally different from scratch, using the tech stack of your choice. I would probably never find time to familiarize myself with a hot topic, such as the Large Language Model, find out how surprisingly accurate output it can provide, and how challenging it really is to get it running - says Marko Andrijević, Principal AM Consultant.
His colleague from Serbian's Endava team, Filip Sekulić, developer and member of the team that won the local Innovation Lab competition, stresses that each idea contributed, every late-night brainstorming session, and all the hard work they put in have paid off in the most fantastic way.
- It is not just about winning a competition, it's also about pushing our boundaries and proving that our creativity knows no limits. We've showcased our ability to think differently, adapt to challenges, and create solutions to make a difference.
The Innovation Lab is just one out of many activities that The Endava Global Innovation Community provides to its employees. This cross-disciplinary community, made up of local communities in each of their delivery centers, is led by the Innovation Champions that inspire and support innovation activities and projects across Endava. They organize Pass It On sessions, debates, panel discussions on different innovation topics and technologies, client hackathons, industry talks, and external or internal events, encouraging people to get involved in learning exercises and develop innovative prototypes or accelerators.
Final thoughts
In conclusion, an employee's engagement in innovation-related initiatives is a key to unlocking a company's innovation potential.
From the employee's perspective, such engagement leads to job satisfaction, new career opportunities, and personal growth. It fosters a sense of belonging and they are more likely to be committed to their work.
Companies on the other side, experience higher levels of creativity, problem-solving, and adaptability, which lead to fresh solutions and a stronger competitive edge.
As we move forward, it's crucial for companies to recognize and prioritize that when employees thrive, so does the entire organization.
Join the newsletter to receive the latest updates in your inbox.