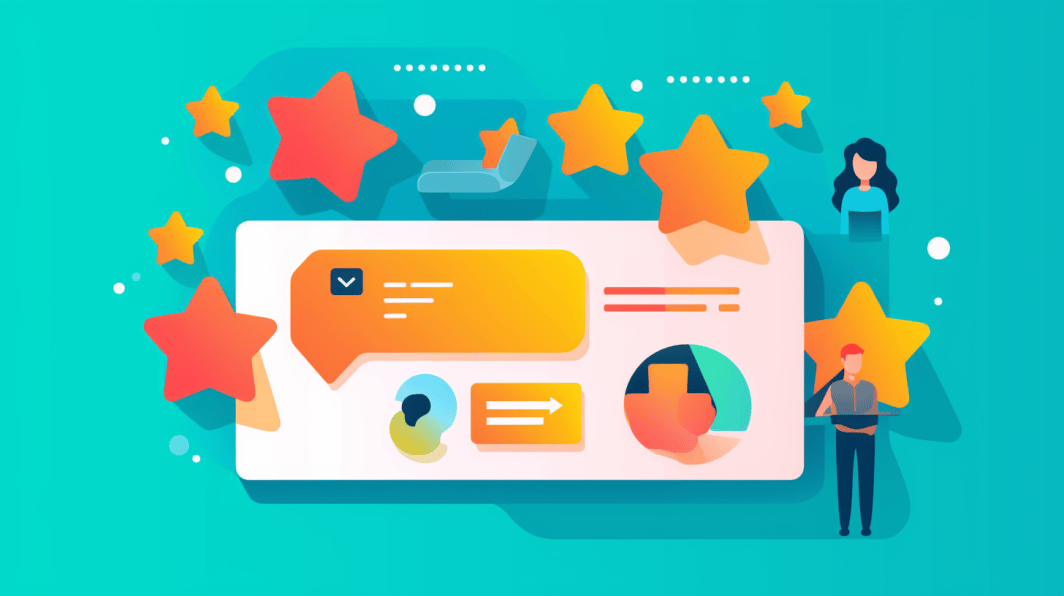 Sites Where You Can Find Company Reviews by Employees
Sites Where You Can Find Company Reviews by Employ
Being able to view company reviews by employees is handy for various reasons. You might be considering joining the organisation or exploring investment opportunities and want to measure its ethical standing. Alternatively, if you're a former employee, you might want to share some insights with others. Whatever the reason, we've curated a collection of some of the best workplace review sites so you can easily do your due diligence and feel confident when making a decision. Read on and discover the valuable perspectives they offer.
1. Joberty
Joberty started in 2019 with a mission to help developers make better career choices and now features over 1900 IT companies.
At Joberty, upholding the freedom of speech is of utmost importance. We are dedicated to providing a platform where users can freely express their personal views and opinions without any fear of negative consequences. Our top priority is safeguarding user privacy and anonymity, as we never disclose identities to third parties or employers. In order to maintain the authenticity of reviews, we refrain from filtering or altering any content, irrespective of its positivity or negativity.
To ensure a responsible and respectful community, we require users to register and verify their email addresses before they can leave a review, preventing any potential misuse or abuse. Our commitment to professionalism is reflected in our diligent review process, where we carefully assess each review to ensure compliance with our guidelines and terms of use.
At Joberty, we firmly believe in maintaining neutrality, and companies cannot influence the removal or moderation of user reviews, ensuring an unbiased platform for sharing experiences. Furthermore, we promote fairness by allowing companies to address reviews and express their opinions without charge.
Join Joberty and experience a platform that values free expression while fostering an environment of fairness, transparency, and authenticity.
Key takeaways:
A workplace review platform for developers
Companies have no influence on review removal or moderation, ensuring unbiased reviews.
Offers a vibrant community page where you can exchange ideas, seek knowledge and engage in enlightening discussions with fellow developers.
Discover exciting tech opportunities that ignite your passion.
2. Glassdoor
Glassdoor helps job seekers find ideal careers and companies, promoting workplace transparency and addressing discrimination and toxic environments. It simplifies the job search process with filters for millions of jobs, ratings, salary info, and reviews. On the other hand, employers can shape their profiles, post jobs, respond to reviews, and gain insights. Glassdoor has a global community, operating in 20 countries, with news, blog, and research on workplace trends.
Key takeaways:
The platform has been around since 2007 and features over 150 million reviews, salaries & insights for 20 countries.
Their expertise allows them to present a comprehensive view.
Each review boasts a dedicated pros and cons section.
3. Kununu
Founded in Austria in 2007, Kununu has evolved into Germany's equivalent of Glassdoor, and its influence now extends to various other countries. Setting itself apart from other job review platforms, it embraces a unique approach by incorporating coworker ratings. It's worth noting that this platform also integrates with Monster, a well-established online job board.
Key takeaways:
Find the best employers in your city through their comprehensive employer rankings.
Discover a company's corporate culture through the Culture Compass, an integrated feature in every company profile.
4. Fairygodboss
FairyGodBoss is a review site that promotes fair treatment and equal pay for women in the workplace. It's a valuable resource for anyone seeking a job where fairness is a priority. The platform creates a supportive and inclusive community for women to connect and share their experiences. Users can gain insights into how companies treat their female employees through reviews. FairyGodBoss offers top 30 lists in various categories, including technology, finance, and consulting.
Key takeaways:
A workplace review platform founded by women for women and those seeking a job where fairness and equality are a priority.
A supportive community where ambitious women can connect with like-minded individuals to confidently pursue their career goals.
5. Firsthand (Vault)
Firsthand (Vault) garnered recognition for its esteemed industry rankings, founded on the valuable insights derived from employee surveys for various accounting, consulting and law firms and investment banks. Now, it offers premium research offerings in exchange for employee reviews. Firsthand also collects intern and academic reviews, making it a valuable resource for those seeking opportunities in their desired fields. It provides comprehensive company overviews, rankings, and employment programs. Firsthand offers industry guides covering various topics like internships and interview skills.
Key takeaways:
Firsthand offers an all-in-one career engagement platform so colleges and universities can conduct meaningful interactions with students, applicants, alumni, and employers.
Firsthand Insiders get in-depth access to hundreds of company rankings and thousands of company, professional and industry profiles and full access to expert career articles.
6. Indeed
While Indeed is widely recognised as a job search platform, its company review section has gained significant recognition. It provides access to a vast collection of company reviews from across the globe. Moreover, you can effortlessly explore high-paying jobs and the best-paying companies in your local area.
Key takeaways:
Offers an easy-to-navigate interface and all-in-one company profile's that let you see job listings, company reviews and salaries at a glance.
Each company page features a Q&A section that covers benefits, interviews and company culture.
7. CareerBliss
CareerBliss is a platform for employees to share their reviews about their workplace using a comprehensive 5-star rating system. They offer scores that assess different facets of the company, encompassing culture, working environment, and interactions with colleagues. In addition to structured feedback, the platform allows for open-ended commentary, allowing users to express their thoughts freely. The distinct feature of CareerBliss is the bliss score, a measure derived from employees' responses regarding job satisfaction, salary, and overall happiness. While the platform includes a job board for users to explore available positions, its true strength lies in the job review board. This section is driven entirely by user-generated content, guaranteeing authentic reviews beyond the reach of companies' influence.
Key takeaways:
Includes user-generated data points like job satisfaction, pay scale, and overall employee happiness, known as the "Bliss-Score."
Provides comprehensive data and intuitive research tools to empower job seekers, employers, and recruiters.
8. The Job Crowd
If you're in the UK, The JobCrowd is a remarkable resource for graduates and apprentices. Its website provides comprehensive insights into job conditions within the UK market. A deeper understanding for those who are still learning or have just graduated of the overall professional landscape is paramount in today's ever-evolving economy. Delving into employee reviews, individuals are empowered to rate companies on a scale ranging from one to five stars. These insightful reviews encapsulate the reviewer's job title and answer two pivotal questions: "What are the most favorable and unfavorable aspects of your company?" and "What constitutes your day-to-day responsibilities?" Embracing this wealth of information can prove immensely beneficial when seeking profound insights into the work culture of a particular organisation.
Key takeaways:
The UK's only graduate and apprentice employer ranking system based on employee feedback.
Rankings are based on employee feedback collected through an annual survey.
9. Ivey Exec
Ivey Exec is the ultimate source for executive-level jobs and unwavering career guidance, and this platform empowers you to confidently shape your professional future. Experience the power of authentic employee reviews, up-to-date ratings, and comprehensive company profiles that provide valuable insights for informed decision-making. Explore industry-leading companies, curated lists of top performers, and exclusive opportunities tailored to your aspirations. With their unwavering focus on delivering a real-world executive experience, their reviews cover crucial aspects such as culture, prestige, work, leadership, and financial rewards.
Key takeaways:
A platform for executive jobs, career support, and market research studies.
Claims to be an is an elite, global community of highly successful professionals.
Why Looking at Company Reviews by Employees is Important
Regardless of whether you find yourself in the midst of a job search or have already secured a position, specific important details tend to remain elusive. Uncovering insights about the interview process, the company's technological landscape, the dynamics within the team, and even the salary can be challenging. Traditional approaches like scouring the company's website or relying on personal connections often fail to provide honest answers. Fortunately, with the power of workplace review platforms, you gain access to the information required to make confident and informed career decisions.
How to Maximise the Benefits of Employee Review Sites
When looking for job reviews online, it's important to approach them with a critical eye. Reviews can be subjective, so reading reviews from different sites is best for a well-rounded understanding. But once you have this information, how do you make the most of it without becoming overwhelmed? Remember, everyone has their own perspective, so take the time to understand who is writing the review and whether their view is similar to yours. Reading more than just one or two reviews is also important to get a figurative sense of the company. Don't just focus on the most recent reviews - look at the company's history to see how it has evolved. By following these steps, you can make the most informed decision possible.
Join the newsletter to receive the latest updates in your inbox.