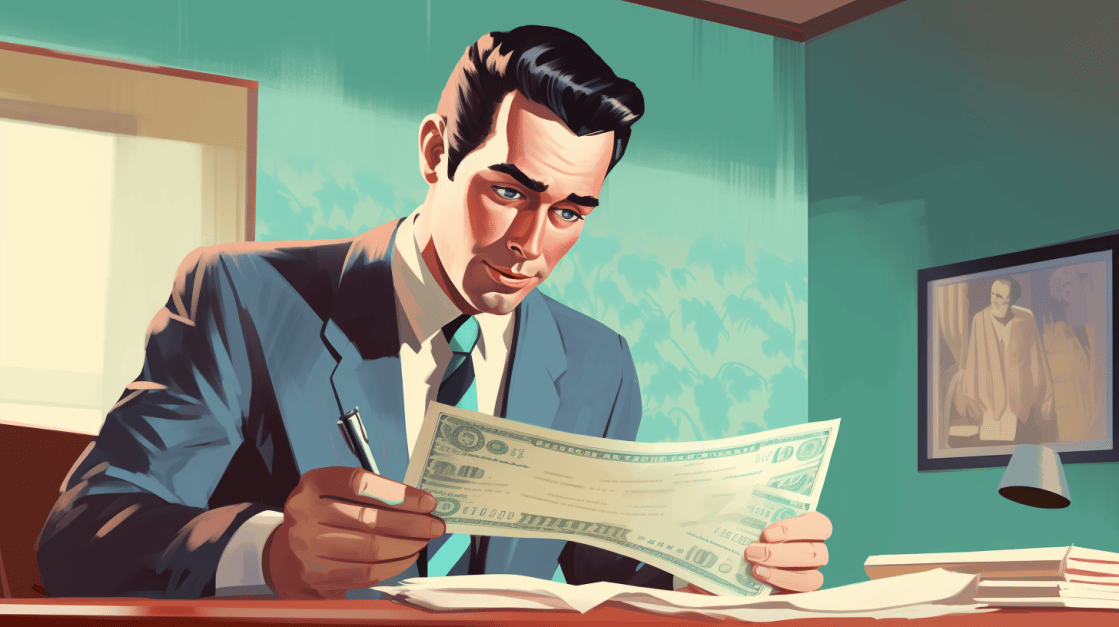 How Much Do Developers Get Paid in Eastern Europe [2023]
How much does a developer get paid in Serbia, Croatia, Slovenia, or Poland in 2023?
How Much Do Developers Get Paid in Eastern Europe
This article provides a comprehensive breakdown of the wages for front-end developers, full-stack developers, and data analysts in Serbia, Croatia, Slovenia, Bulgaria, Romania, Hungary, Slovakia, Czechia, Poland, and North Macedonia.
The best salaries in Southeastern Europe
These are the best average annual salaries for developers in Southeastern Europe and the Balkans. Read on to get the full analysis.
| Country | Average Salary (€) |
| --- | --- |
| 🇵🇱 Poland | €33,200 |
| 🇨🇿 Czechia | €28,350 |
| 🇸🇰 Slovakia | €23,260 |
| 🇭🇷 Croatia | €22,300 |
| 🇸🇮 Slovenia | €21,400 |
| 🇧🇬 Bulgaria | €20,200 |
| 🇷🇴 Romania | €19,000 |
| 🇭🇺 Hungary | €13,800 |
| 🇷🇸 Serbia | €13,500 |
| 🇲🇰 North Macedonia | €9,300 |
The global demand for developers and Southeastern Europe
According to the IMF, the world will require well over 85 million new developers by 2030. As the demand for developers grows, salaries are rising across Europe, and given the talent shortage, we are constantly reminded about the high earning potential for tech workers across the world.
There are indeed software developers out there making well into six figures but this is not the reality for most developers working outside of the United States. In Eastern European countries, especially in Southeast Europe and the Balkans region, the salaries are not as impressive — though they are still well above the national average.  
The most reliable sources for Southeast European salaries
Our research strongly suggested that developers in these countries tend to be far more versatile and multitasking than those working elsewhere. To reflect this, we opted for offering an average salary based on the mean of the roles we could reliably gather info on. Thus, if a role earns €10, another one €11, and the third one €12, we'll say the average developer salary is €11. While our initial research leaned on data from salary aggregating sites, including Glassdoor, we felt it was crucial to cross-reference these figures with direct testimonials from tech workers to paint the most accurate picture.
We were surprised. This vetting process revealed a stark discrepancy between the reported figures from reputable international platforms and the on-ground reality in many countries. A prime example of this disparity is evident in the case of Serbia, where salaries allegedly trump German wages. For comparison purposes, we've put the alleged salary and what we dug up from the Internet and official sources, side by side. You'll reckon our findings give a much clearer snapshot of the real developer pay cheque in Southeast Europe.
1. Serbia
While certain international sites claim that the average developer salary in Serbia is over €55,000, we need to consider remote work and separate those data points from local salaries. A Serbian developer working remotely for a US-based company can earn over €50k, but that's not an accurate portrayal of the typical developer salary. From our research using local-centred websites, we can state that developers in Serbia earn around €13,500 per year.
| Profession | Average Salary (€) |
| --- | --- |
| Front-end Dev | €11,500 |
| Full stack Dev | €14,100 |
| Data Analyst | €12,600 |
One of the initial red flags that pointed out the possible unreliability of international sites when sharing dev salaries was the cost of living. Comparing a single person's monthly expenses in the Serbian capital vs. the supposed wages helped establish that the salaries seemed unrealistic.
Still, many easy-to-access online figures about Serbia seem to be skewed. Even if the very trustworthy site Numbeo claims that a one-bedroom studio in central Belgrade will cost you around €730 a month, many online users say the actual price is around €150 (or even €130 if you speak Serbian).
With the estimated cost of living in Belgrade at around €670 without said rent, a full stack dev would save nearly €4,000 a year.
2. Croatia
The average annual developer salary in Croatia is €22,300.
| Profession | Average Salary (€) |
| --- | --- |
| Front-end Dev | €19,800 |
| Full stack Dev | €24,200 |
| Data Analyst | €21,800 |
For your reference, the average monthly net salary in Zagreb (2021) was estimated to be €1120. This shows how strong purchasing power is in the Croatian capital. Still, rent prices, at least per Numbeo, seem four times as high as in Belgrade if these testimonials are to be trusted.

3. Slovenia
In Slovenia, the average developer's annual salary is €21,400. Slovenia's developer salaries are not as competitive as Croatia's and might fall short of its neighbors, especially given its proximity to the Austrian market.
| Profession | Average Salary (€) |
| --- | --- |
| Front-end Dev | €17,000 |
| Full stack Dev | €22,400 |
| Data Analyst | €21,650 |
It might be more costly to settle down in Vienna than in most Slovenian cities, but it's still around 15% more costly to live in Ljubljana than it is to live in Zagreb.
4. Bulgaria
A Bulgarian programmer makes an average of €20,200 per year. Locally led surveys support predictions that if there is growth in the average net salary for the sector in Bulgaria during 2023, it will be relatively slow.
| Profession | Average Salary (€) |
| --- | --- |
| Front-end Dev | €16,600 |
| Full stack Dev | €19,800 |
| Data Analyst | €18,700 |
5. Romania
The average developer's annual wage in Romania is €19,000. Online testimonials show that Romania keeps being selected by companies that want to offshore their tech talent. Some sources point out that Romanian developers know their way around plenty of programming languages. Even if those are primarily international observations, local outlets still report how Romanian IT specialists still bring 25% savings to companies in Canada or Asia.
However, the publicized salaries on most sites are more akin to €36,000 yearly for tech developers; our research found slightly lower figures. Many sources seem to agree that web development is still the most in-demand skill for Romanian developers.
| Profession | Average Salary (€) |
| --- | --- |
| Front-end Dev | €16,600 |
| Full stack Dev | €17,000 |
| Data Analyst | €20,000 |
Plenty of tech giants have set foot in Romania, we are going to see some huge growth in the tech market as a result. The newest tech giant to open an office in Romania is Stripe. We will see a lot more job opportunities in 2024 and beyond.
6. Hungary
Hungary's developers receive an average annual salary of €13,800. Hungarian developer salaries are lower than some of their neighbors, which may reflect differences in the cost of living and economic conditions. It's also the Visegrád Group's weakest salary, including Slovakia, Czechia and Poland.
| Profession | Average Salary (€) |
| --- | --- |
| Front-end Dev | €11,500 |
| Full stack Dev | €14,300 |
| Data Analyst | €13,650 |
Testimonials show a more comprehensive picture. In Hungary, and especially in Budapest, English-only tech roles are readily available. While smaller towns like Szeged and Debrecen offer opportunities, Budapest generally provides better compensation. Moreover, a junior developer's starting salary seems to be roughly €800 net per month, which is still lower than our full-stack dev average.
Still, living expenses in Budapest are reasonable. Rent averages €270/month. Daily meals range from €5.50 at modest eateries to €13.50 for home-cooked meals. It seems like a suitable place to relocate if you scored a job somewhere else…
7. Slovakia
In Slovakia, the annual average developer salary is approximately €23,260. Online testimonials show that the salary range is very significant: some locals report earning around €2k a month, which aligns with the average annual salary we're presenting, while others say they're earning €6k a month, way beyond. Still, programming is a prevalent trade: In the 2019 SkillValue competitions, Slovakia ranked first globally on Python.
| Profession | Average Salary (€) |
| --- | --- |
| Front-end Dev | €21,550 |
| Full stack Dev | €25,950 |
| Data Analyst | €23,500 |
In Slovakia, though, freelancers can potentially earn higher salaries, ranging from €4,000 – €5,000 per month before taxes. This translates to roughly €3,000 to €3,700 as a gross equivalent in regular employment. The appeal for employers is freelancers' flexibility and reduced overheads. Many Slovakian users explain that leveraging an s.r.o. (a limited liability company in Slovakia) in the initial years can also help optimize expenses, presumably for tax benefits.
8. Czech Republic
The average developer salary in Czechia is €28,350 annually. It's higher than its neighbor Slovakia but, as you'll see, considerably lower than Poland.
| Profession | Average Salary (€) |
| --- | --- |
| Front-end Dev | €23,800 |
| Full stack Dev | €27,900 |
| Data Analyst | €27,900 |
According to online testimonials, salary expectations in the Czech Republic's tech industry vary based on location. For instance, in Brno, at a company like IBM, an 80k CZK — approximately €3,100 — monthly salary might be considered ambitious, which matches our average research. However, that amount in Prague is often considered modest, at least according to online users.
Some database administrators in Prague report earning around 90k CZK (approximately €3,500) with developers and those in cloud-related roles often earning even more. The consensus suggests that tech workers in the Czech Republic, especially in Prague, have significant leverage when it comes to salary negotiations. Still, our collected evidence suggests that the average salary is slightly lower, even below the €3K (per month) mark.
9. Poland
In Poland, the average developer's annual salary is around €33,200. This makes it the highest-paid country on this list.
| Profession | Average Salary (€) |
| --- | --- |
| Front-end Dev | €30,000 |
| Full stack Dev | €35,700 |
| Data Analyst | €33,900 |
It's tempting to compare Poland with Slovakia and Czechia, the two other countries from this list with West Slavic languages. The Czech–Slovak duo offers competitive salaries, with Czechia leading slightly. Poland, however, stands out prominently, with tech pay cheques significantly higher than its counterparts. Poland's considerable population, combined with the global impact of tech companies like CD Projekt, places it as a critical player in the developer sector. Hacker Rank even picked Polish programmers as the third-best pool of developers in the world.
10. North Macedonia
Regarding North Macedonia, the average software engineering salary is €9,300. You'll notice this average salary is even better than the average of the three developer salaries we're featuring below. In any case, salaries in North Macedonia are significantly lower than its counterparts.
This country is not considered a typical developer hub. Still, testimonials show that people under thirty speak excellent English and that life is frugal, so it seems like a feasible place to settle down.
| Profession | Average Salary (€) |
| --- | --- |
| Front-end Dev | €7,350 |
| Full stack Dev | €8,950 |
| Data Analyst | €8,150 |
What devs should consider when checking salaries?
It's important to note that public figures for these positions vary widely. We have tried to feature the most credible statistics from the most credible sources, including those released by public offices.
While what we feature might not match exactly with what your friend earns in downtown Bratislava, it's still a strong reflection of how the market behaves in this European region.
Please let us know if these salaries are accurate by leaving a salary review. This way we can share more accurate data in the future and other developers can get a better sense of fair pay. You can also check what other developers say about companies and plan a career change. Good luck!
Join the newsletter to receive the latest updates in your inbox.