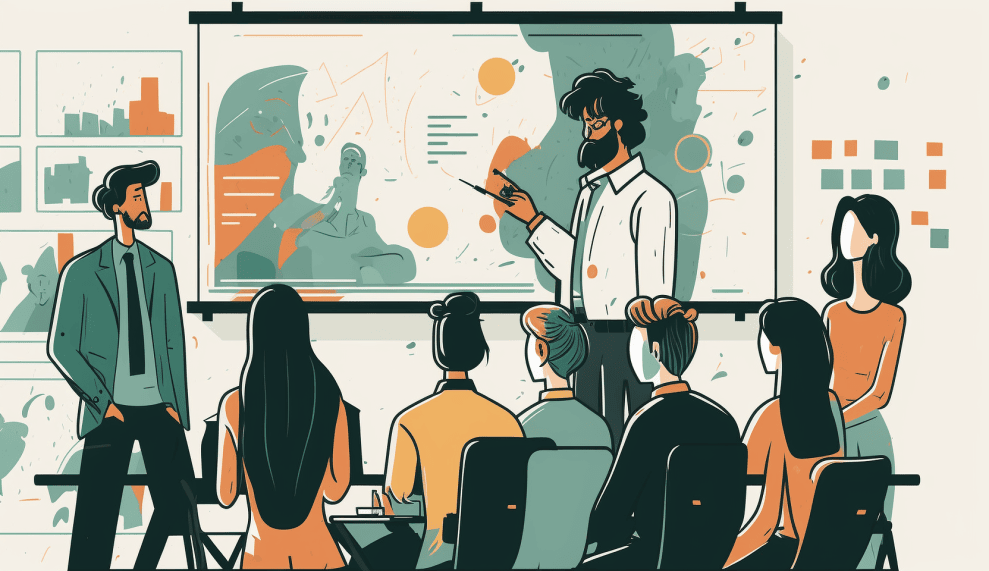 Business Systems Analyst Job Description
Business Systems Analyst Job Description Discover
Discover the requirements, duties, responsibilities, and skills that a business systems analyst job description should include.
A Business Systems Analyst (or Business Analyst) is someone who works in a hybrid role between the Infomation Technology side of the company and the business or customer side of the company.
The technical aspects of a business or product can be confusing to employees that don't have technical training. Therefore it's very important for a company to have someone who can facilitate constructive communication between these two pillars of the business. That's essentially what a Business Analyst is hired to do.
Business Systems Analyst job description
We are seeking an experienced Business Systems Analyst to join our team. The successful candidate will be responsible for identifying opportunities for process improvement, designing and implementing IT solutions, and collaborating with cross-functional teams to ensure alignment with business goals. The ideal candidate will have a deep understanding of both the technical and business aspects of an organisation, excellent analytical and problem-solving skills, and a customer-focused approach.
Responsibilities:
Define configuration specifications and business analysis requirements
Perform quality assurance
Define reporting and alerting requirements
Own and develop relationships with stakeholders, working with them to optimise and enhance integration
Help design, document and maintain system processes
Report on common sources of technical issues or questions and make recommendations to the product team
Communicate key insights and findings to the product team
Constantly be on the lookout for ways to improve monitoring, discover issues and deliver better value to the customer
Requirements:
Previous experience in Business / Systems Analysis
Experience in analysing data to draw business-relevant conclusions and in data visualization techniques and tools
Solid experience in writing SQL queries
Basic knowledge in generating process documentation
Strong written and verbal communication skills including technical writing skills
Experience working with agile processes (Lean UX, Scrum, XP, and/or Kanban)
Proficient with Microsoft Office Suite (Word, PowerPoint, Outlook, and Excel); programs including COBOL, C, etc.
Nice to have:
Bachelor's degree in computer science, information systems, business administration, or a related field
Professional certification in business analysis or project management
Experience with data analysis and reporting tools
IT cost and budgeting
Familiarity with enterprise resource planning (ERP) systems and processes
Have experience with software in distributed systems. Or even architectures using Domain Driven Design. Cloud-based systems would also be advantageous.
The job description explained
The Business Systems Analyst job description above is an example of what you'll most likely find written on a company's career page. We encourage you to use this sample description and tailor it to your own advertised position.
Before you post this job description on your LinkedIn page, we'll help you identify ways in which you can tweak your description to best suit and find potential candidates. Not all of the requirements above will be applicable to your business, so let's drill down a litter further and uncover what's essential and what's nice to have.
Communication - communication is the central focus of the role. A business analyst needs to be able to translate technical needs to the business side and vice versa. They should understand technical terminology and possess facilitation skills. You might want a candidate that has strong presentation skills and/or experience running either internal or external workshops.
Degree - The importance of a degree will depend on the job location and the level of experience you are looking for in a candidate. Most entry-level business analyst positions will require candidates to have a Bachelors or Masters Degree in Computer Science, Information Systems, Business Administration or an IT-related field. For candidates with a couple of years of experience, a degree is less important except in Germany, where a tertiary degree is actually important for hiring and getting a visa.
Certifications - Industry-accredited certifications in project management and business analysis are nice to have. They can demonstrate that a candidate is proficient in a specific skill set. Some of the widely recognised certifications include PMI®, IPMA, PRINCE2 or SCRUM.
IT experience - IT experience is crucial for this role. For a senior role, you might look for a candidate with several years of experience in an IT environment (e.g. application development, IT infrastructure, IT service management, cloud services, process management, digitisation etc.), ideally also with technical knowledge.
Project experience - Entry-level candidates won't project experience so this won't be necessary for those positions. But for mid-senior business analyst roles, the candidate should have project management experience with specific examples. They should be able to use project management tools like EnterpriseArchitect, MagicDraw JIRA, Confluence, or DOORS.
Tools -  There are a lot of tools in this space, so experience is going to depend on what the industry is and/or what the product is. For example, if the business analyst is working with an e-commerce website, you'll want them to be skilled with Google Analytics, Datastudio and possibly UX tools. Banking and finance will require different tools and so will enterprise software and data warehousing.
Programming languages -  Is it essential for Business Analysts to be proficient in programming languages? For the most part, the answer is no. They will need to have a very good understanding of the programming benefits and limitations of the software but not necessarily need to read and write code. For many companies being able to read and write in SQL is a huge bonus.
Highly valued skills - Some beneficial skills for a Business Analyst could include, public speaking, blogging, user research planning and execution, business process testing planning and execution, showcasing skills, and product and service documentation.
Check out open positions on our Job Board if you feel like pursuing this career path.
Join the newsletter to receive the latest updates in your inbox.