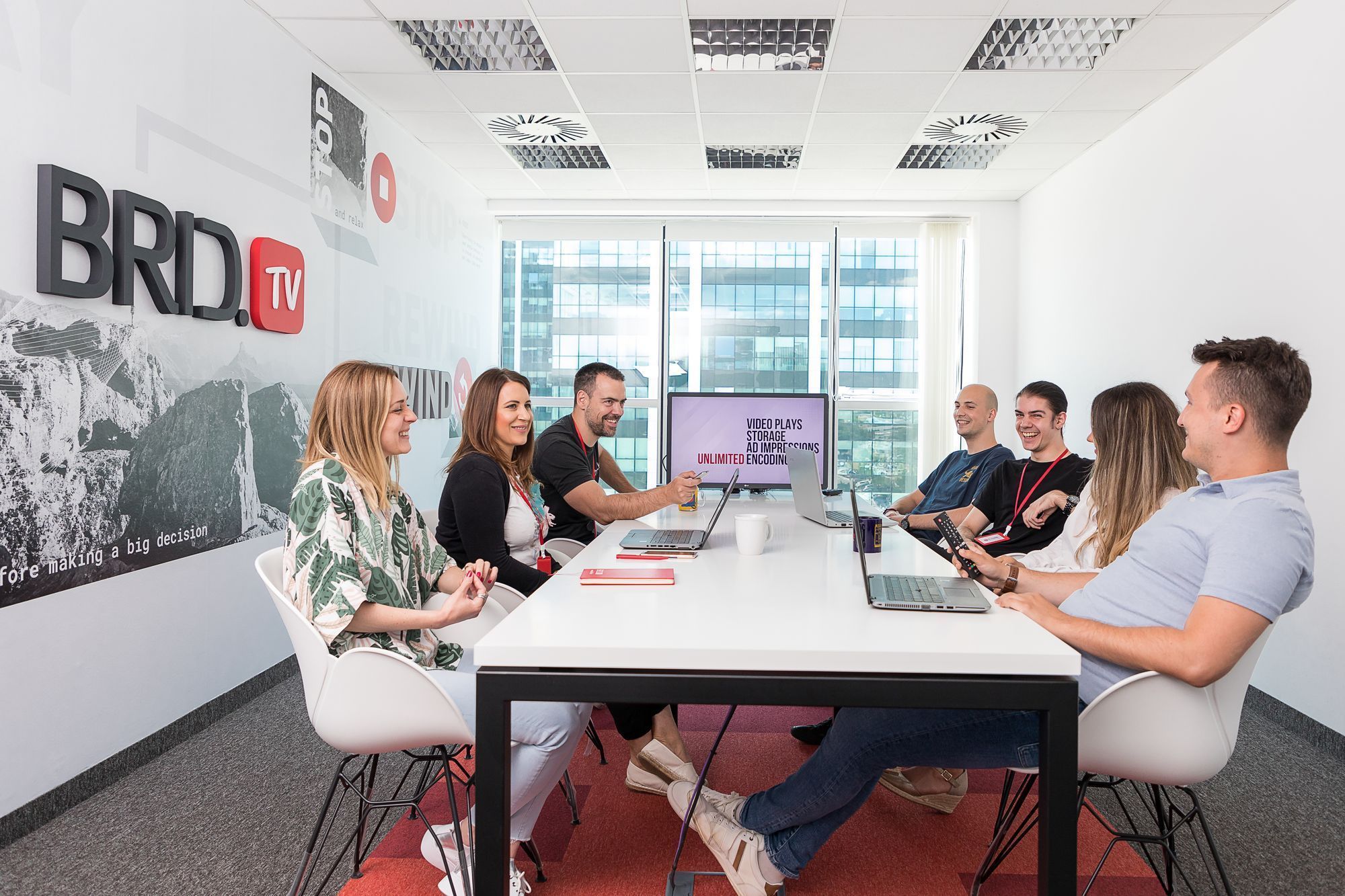 How does reduced working hours affect team effectiveness?
How does reduced working hours affect team effecti
Since 2018, Brid.TV has been offering webmasters and publishers around the world a unique product that allows them to store, play and monetize their videos. In a sea of ​​other global video platforms, Brid.TV has managed to stand out in the industry because of the advanced technology it uses, but also because of the large number of advanced monetization options it offers to clients.
Although this may sound like a cliché, our journey to the top would not be possible without a dedicated team that is always looking to improve our video platform even further.
It is, precisely, because of them that we introduced seven-hour working hours!
What exactly did the seven-hour working hours bring to Brid.TV? Find out in the following text!
Reduced working hours aka You can do anything when you want to
Standard working hours in countries around the world are between 40 and 44 hours per week. That sounded like a lot to us, so we decided that it would be better to work 35 hours a week at Brid.TV!
Joking aside, working 40 hours a week is a common occurrence in our society. But at Brid.TV we are aware that it is difficult to be focused for eight hours and always give your maximum. In addition, eight-hour working hours can often limit employees and disrupt their work-life balance. Because of it, between a drink after work or a long nap, employees know to choose the latter.
Since we didn't want the same fate to befall our employees or to be in a position to, God forbid, refuse a drink because they are too tired after a day's work, we decided to introduce seven-hour working hours a couple of years ago. Now a couple of years later, our employees have more time for themselves, and we have never regretted our decision. We are here to share with you what good this change has brought us.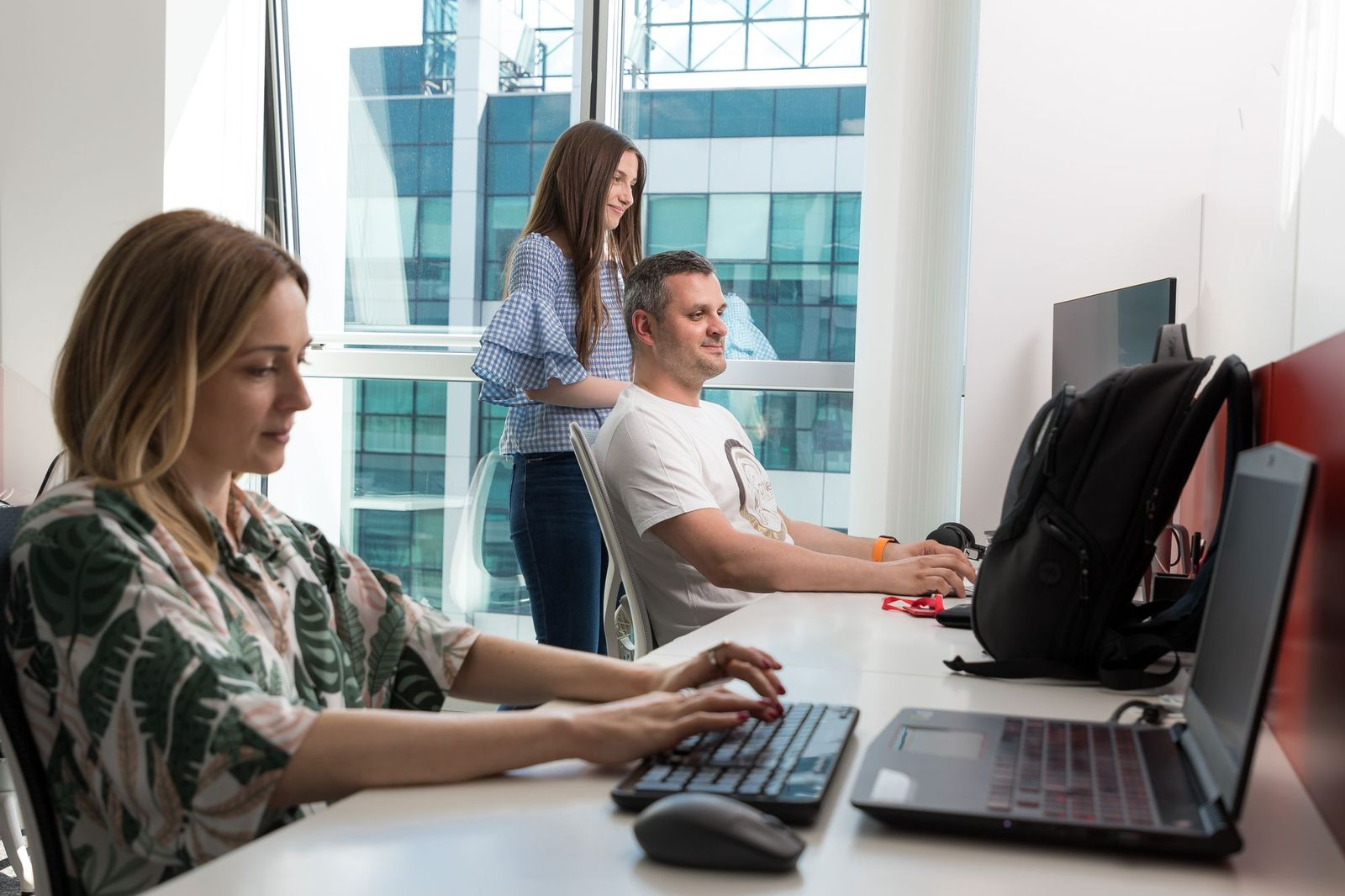 What did an hour less result in?
An hour less brought so much more. First of all - increased the efficiency of the team. You must have wondered if reduced working hours can increase the efficiency of the team because it sounds a bit impossible. Yes, it can! Our company is a witness that changes within the team can happen if you show trust and gratitude to each team member.
At Brid.TV, we strive to create a pleasant atmosphere in which attention will be paid to the needs of employees. We believe that only in such an environment can a video platform that threatens to overtake the rest of the world's video platforms be developed. However, our success can also be attributed to our employees. It is ,precisely, because of them that we introduced seven-hour working hours at Brid.TV and became one of the few companies that do not practice the standard "9 a.m. to 5 p.m." working day!
Because of our decision, we have the privilege of seeing every day how reduced working hours positively affect the efficiency of our team!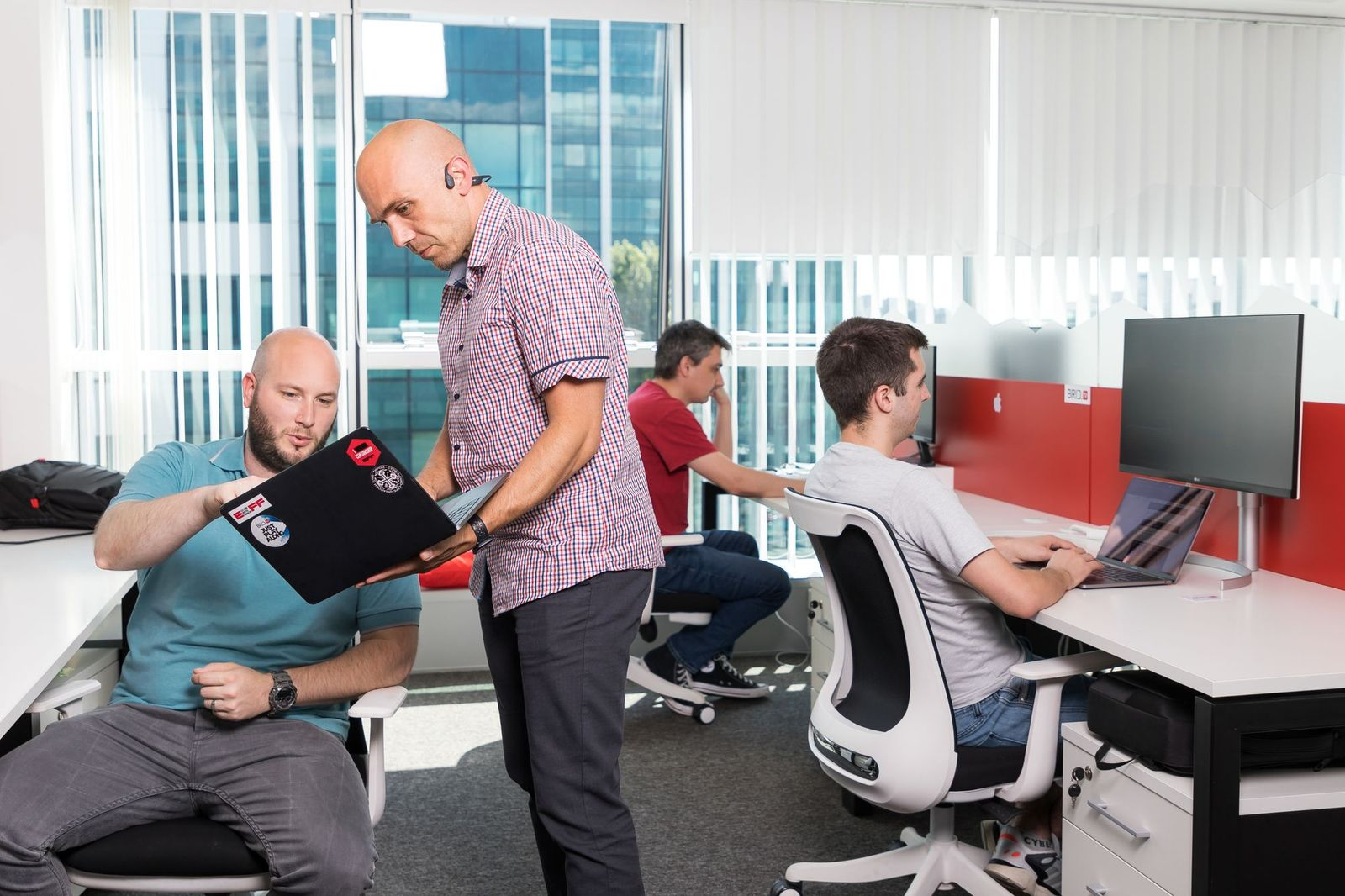 Namely, through internal research, we discovered that employee productivity increased by 23% after the introduction of seven-hour working hours! Brid.TV uses internal project management software that helps employees to always be up to date with tasks, and team leads to know when those tasks are completed. It was this software that showed us the increase in productivity.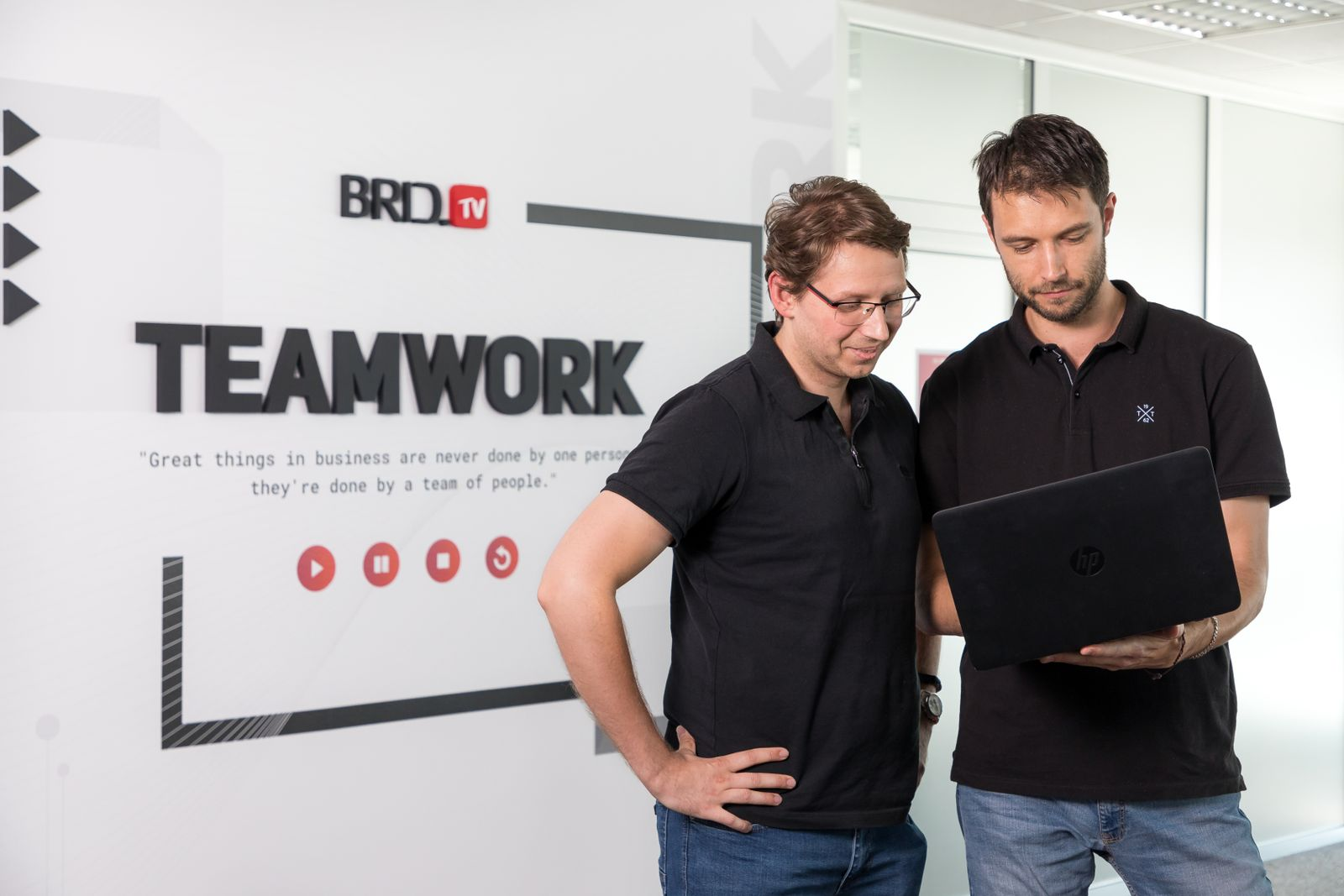 In other words, by analyzing this software, we determined that employees completed their tasks faster in seven hours than they did in eight hours of working time. They can now balance their private and business life, which significantly increases their satisfaction and motivation. In addition, it is noticeable that they have a greater focus and desire to complete their duties at work as soon as possible.
Of course, employees also have a 30-minute break within their working hours. This means that Brid.TV actually works for six and a half hours daily! And here, since we have been operating according to this principle for years, we can say that deviation from the norm sometimes brings something good with it.
Although it is always easier to rely on existing practices, sometimes you should take risks. Leaving the comfort zone, at least in the case of Brid.TV, resulted in higher productivity and motivation among employees.
Brid.TV: domestic video platform on the world market
The seven-hour working hours are not the only thing that makes Brid.TV stand out. Namely, what increases the satisfaction of our employees is the fact that they work on our (domestic) product, i.e. video platform. So, Brid.TV is a completely domestic company with domestic capital that has broken into the world market!
In addition, our team is in daily communication with clients around the world. Although we work from 8am to 3pm, we manage to nurture a relationship with clients despite the different time zones.
We are living witnesses that seven hours is quite enough time to develop a platform, but also to cooperate with companies from all over the world. For example, reduced working hours do not prevent us from successfully cooperating with global companies such as Enthusiast Gaming, Ubisoft, Mundo Hispánico and Futbol Sites, but also regional ones such as Euronews Serbia, Index.hr, Novosti and Vijesti.
In addition to working hours, studies show that office space also affects employees. In fact, employees are 6% more productive and 15% more creative when they are satisfied with their workplace. With this in mind, we decided to have our headquarters in Airport City in Belgrade. Our offices are comfortable, and the employees have everything they need to do their work smoothly!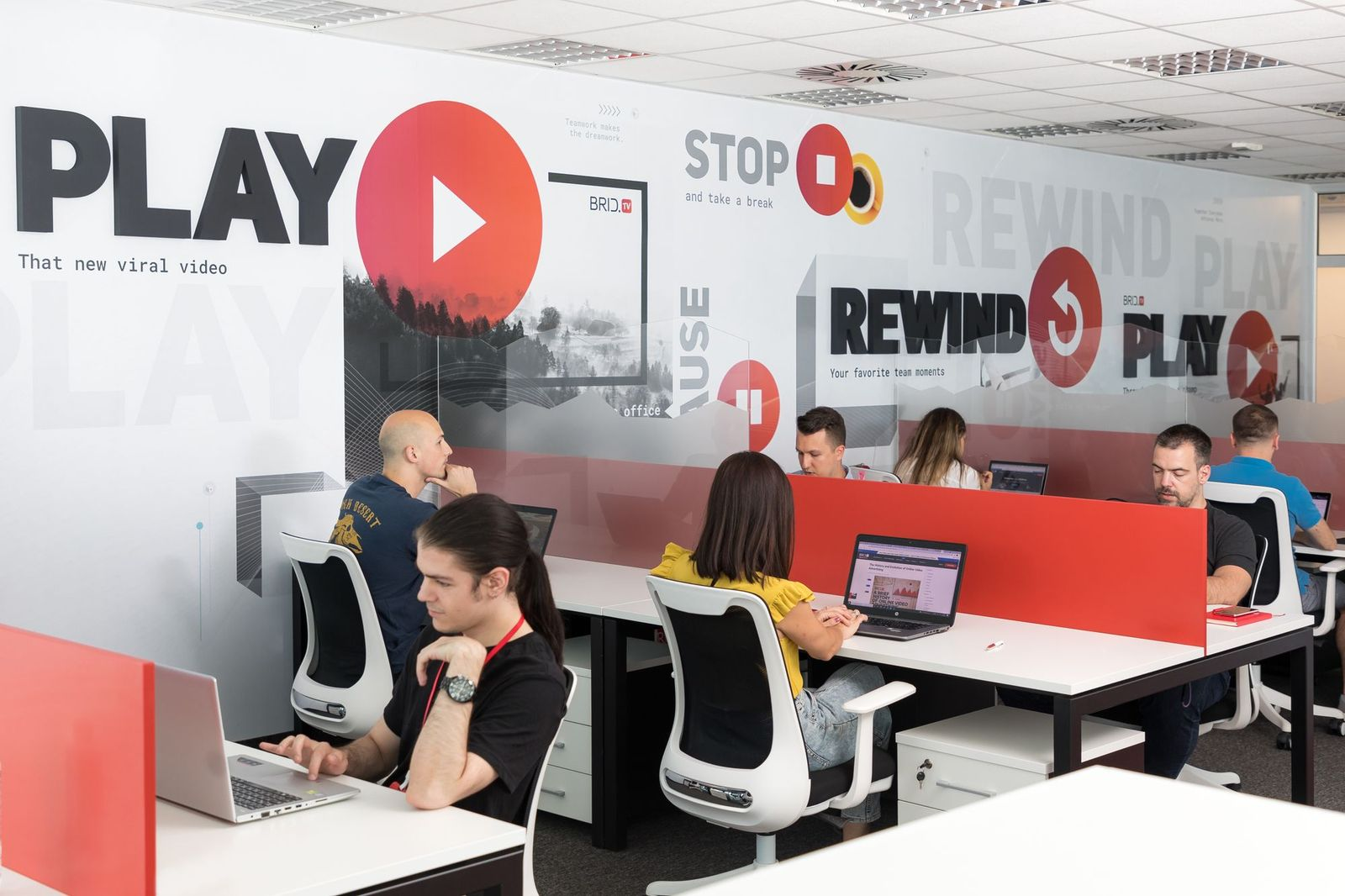 And what increases morale in the team even more is the fact that Serbian companies in Airport City can be counted on the fingers of one hand, and Brid.TV is one of them!
Final tip – be creative and be bold
In these modern times, it is important that employers provide their employees with everything they need, which can further motivate them and increase their productivity. At Brid.TV, we opted for reduced working hours and we soon saw the positive impact of this decision on our employees.
Being in the comfort zone is nice, but it's always better to take a little risk and see what it brings you, right?
Join the newsletter to receive the latest updates in your inbox.